Cold Weather Entertaining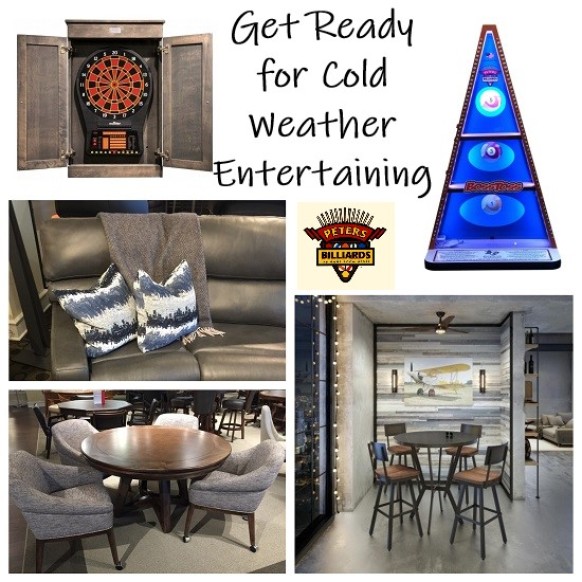 With the start of school behind us and the chill of fall in the air my mind automatically starts racing with all the projects I want to finish indoors. Not that we ever have time to finish ALL the projects, but it is a good time to figure out how we want to spend our time indoors during the cold winter months. And in Minnesota it can be quite a long one so we're pretty good at making the most of it. Getting the inside of my home ready for entertaining during those cold months is a must.
Here are 4 items you need to get your home ready for cold weather entertaining:
Games
Old or young, playing a game is the best pastime. With games ranging from big to small you definitely need to have a few on hand to keep the winter boredom at bay. If you have the space games such as pool, shuffleboard, and table tennis are always a hit. If you're limited on space opt for games such as darts, boss toss, Pac Man, chess, cards and boards games.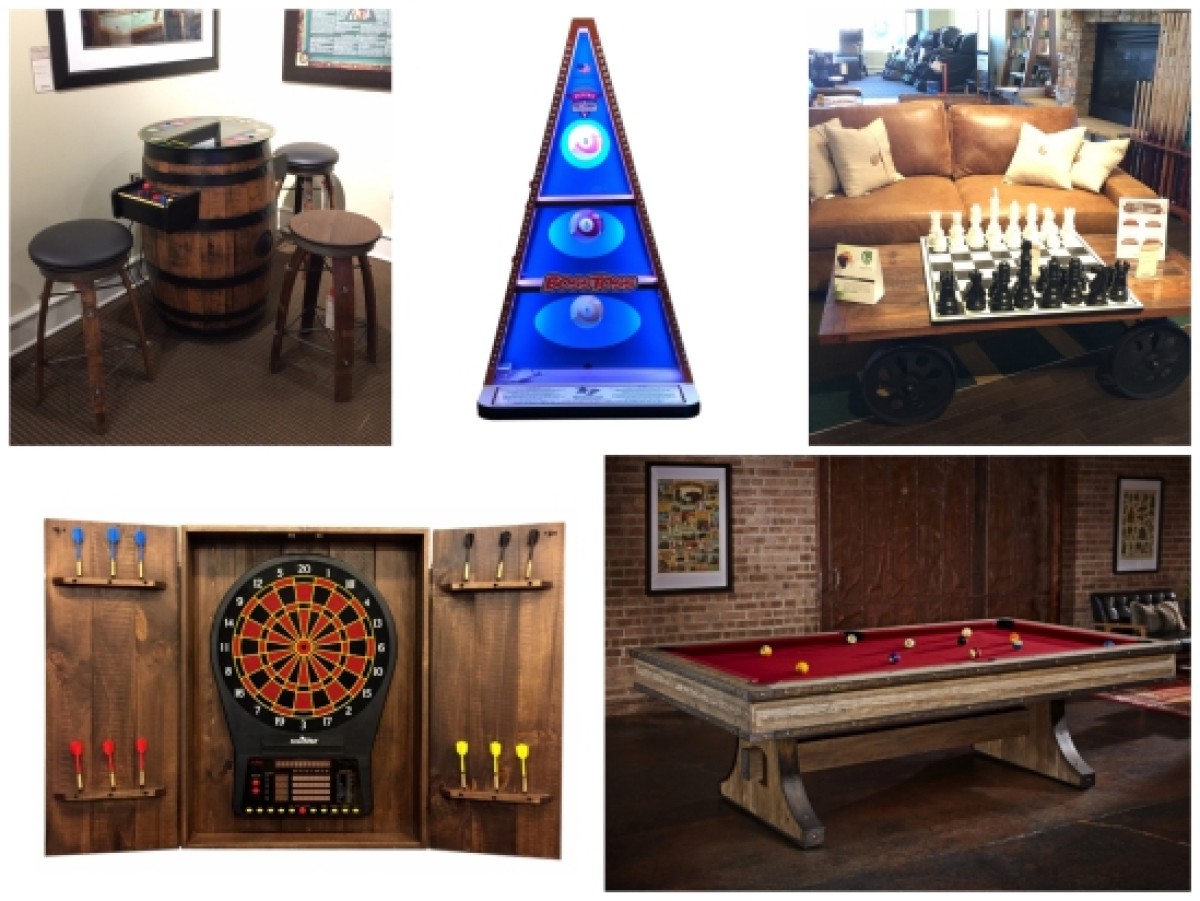 Comfortable Seating
Another must have is a comfortable seating. Curling up with the newest movie, sports game, Netflix binge, or your favorite book is best done on a comfy piece of furniture. With many styles, sizes, and materials to choose from aim for the best option for your sitting needs. Do you lay down? Curl up your feet? Prefer an ottoman? Like to recline? Enjoy a firmer sit? All things to consider in choosing YOUR most perfect seating. Luckily many of the models at Peters Billiards come in sofas, loveseats, sectionals, and chairs, to ensure the best piece for your room size.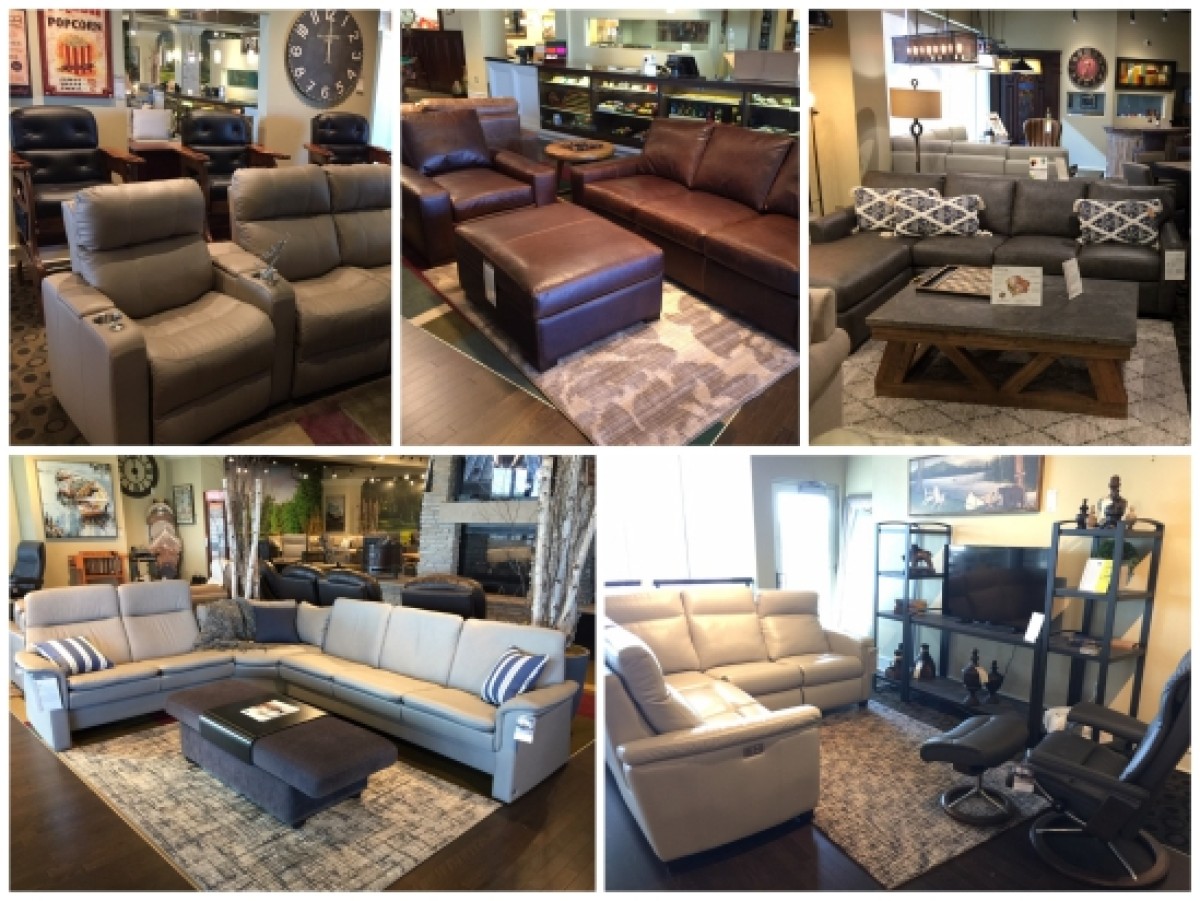 Places for Meals
Lots of indoor gatherings revolve around a meal. With family, friends, and extended family during the holidays there will be plenty of times when you will be enjoying each other's company. Traditional dining tables & chairs can get everyone seated together. Don't forget stools around your kitchen counter for more casual meals. Seating and a small pub table or two around your game room is also a must.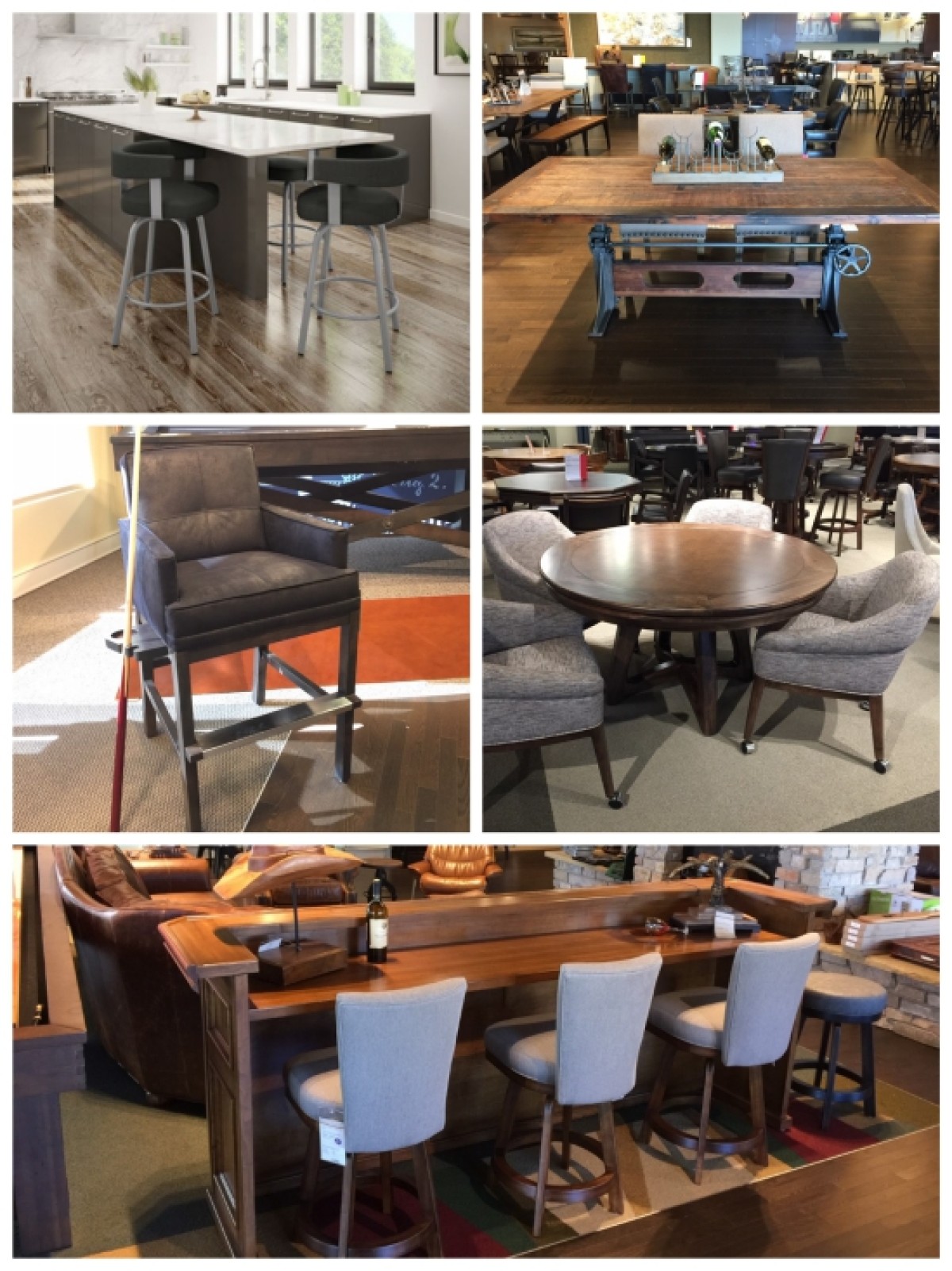 Decoration
Lastly, my favorite, add in some home décor. Decorating the interior of your home is the final touch to go from so-so to amazing. You might have chosen the perfect sofa for your family room and a beautiful pool table for your game room, but if you don't have the room finished with your unique touches of accent pieces and décor it won't feel as complete or welcoming.
With such a large variety in home décor styles there is not a one size fits all approach. Be sure you have adequate lighting in all rooms, pillows and throws for your sofa and chairs, a centerpiece on your dining table, and fun wall art in your game room. Think about your room from floor to ceiling. You need to add a little décor at all levels: down low (floor), middle (walls & end tables) and up high (on top of shelves & on the wall) . This will create a visually interesting and completely finished room.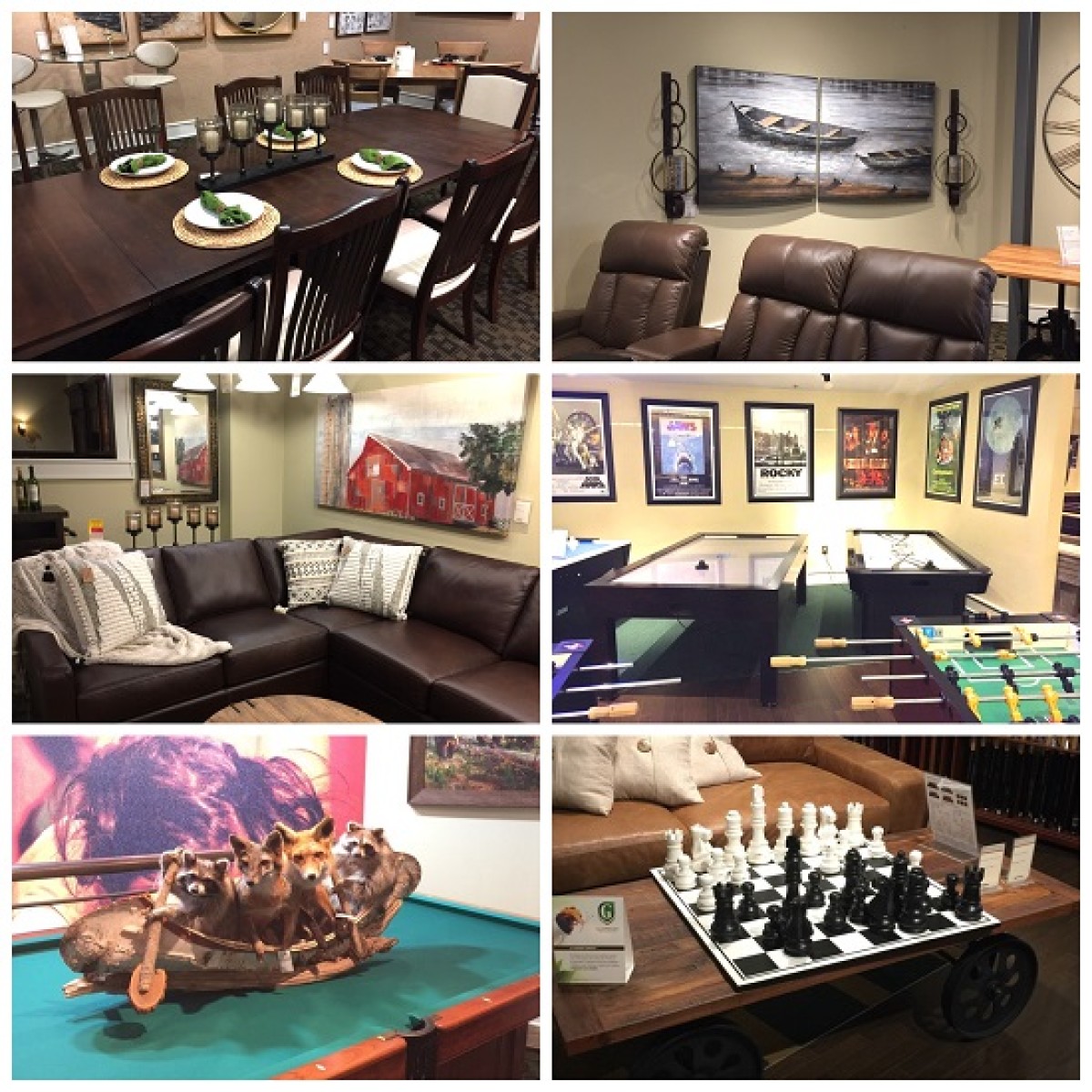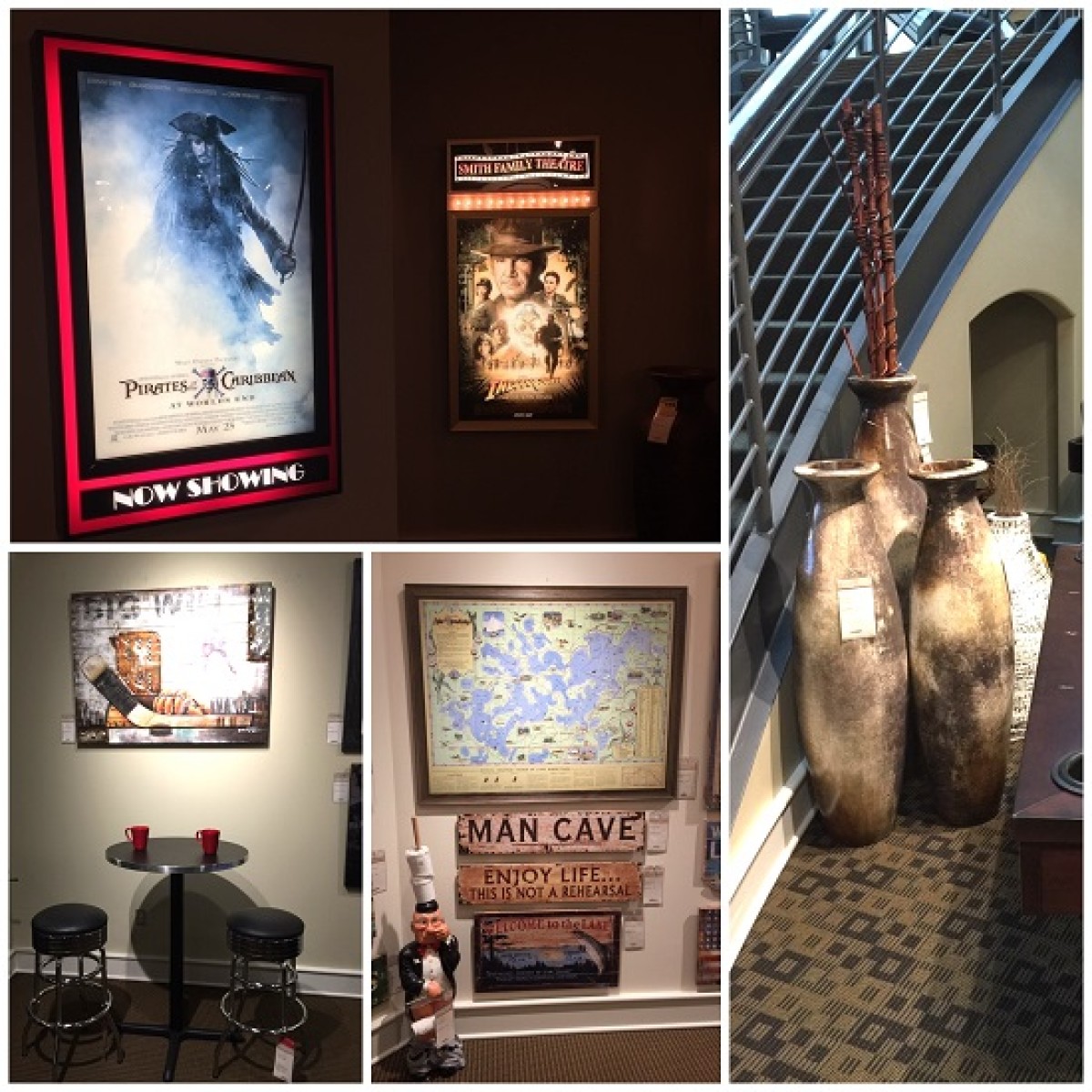 Stop in our store today for more game room and holiday entertaining ideas.
Thanks for visiting Entertaining Designs.
Categories
Sign Up for Emails
Be the first to get info on sales, new items and more.