Big Games for this Holiday Season: Part One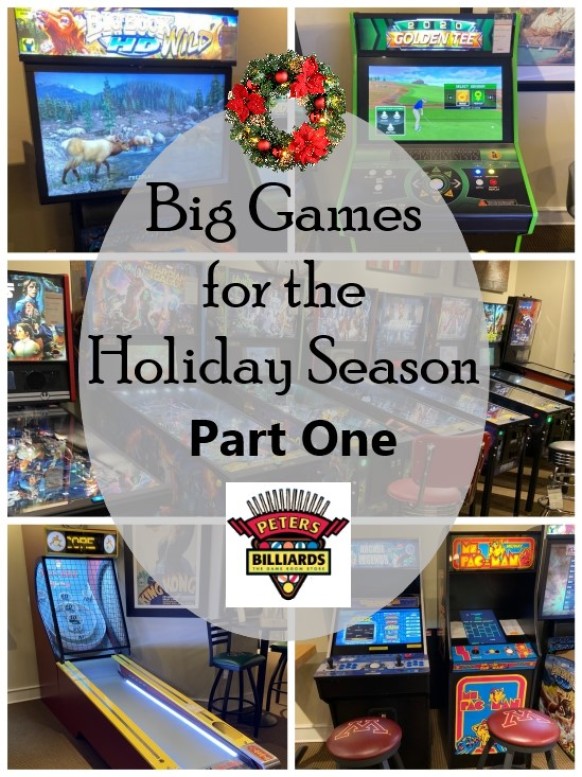 The holidays are fast approaching and we've got everything on your list. We're the big kid toy store afterall. Before you know it, it'll be Thanksgiving and then Christmas will be just around the corner. Peters Billiards is big on family time and we have lots of big games perfect for the season.
Arcade games that light up, play music, and get your blood flowing are an exciting addition to any game room.
Take a look at these popular arcade games to see what's new for this holiday season.
PINBALL
Along with our current pinball selection we have 3 new models on display: Jurassic Park, Star Wars Home Edition, and Munster's. The Star Wars Home Edition is a more affordable option without the commercial coin-op feature. It plays very well and includes almost all of the same features as the commercial version.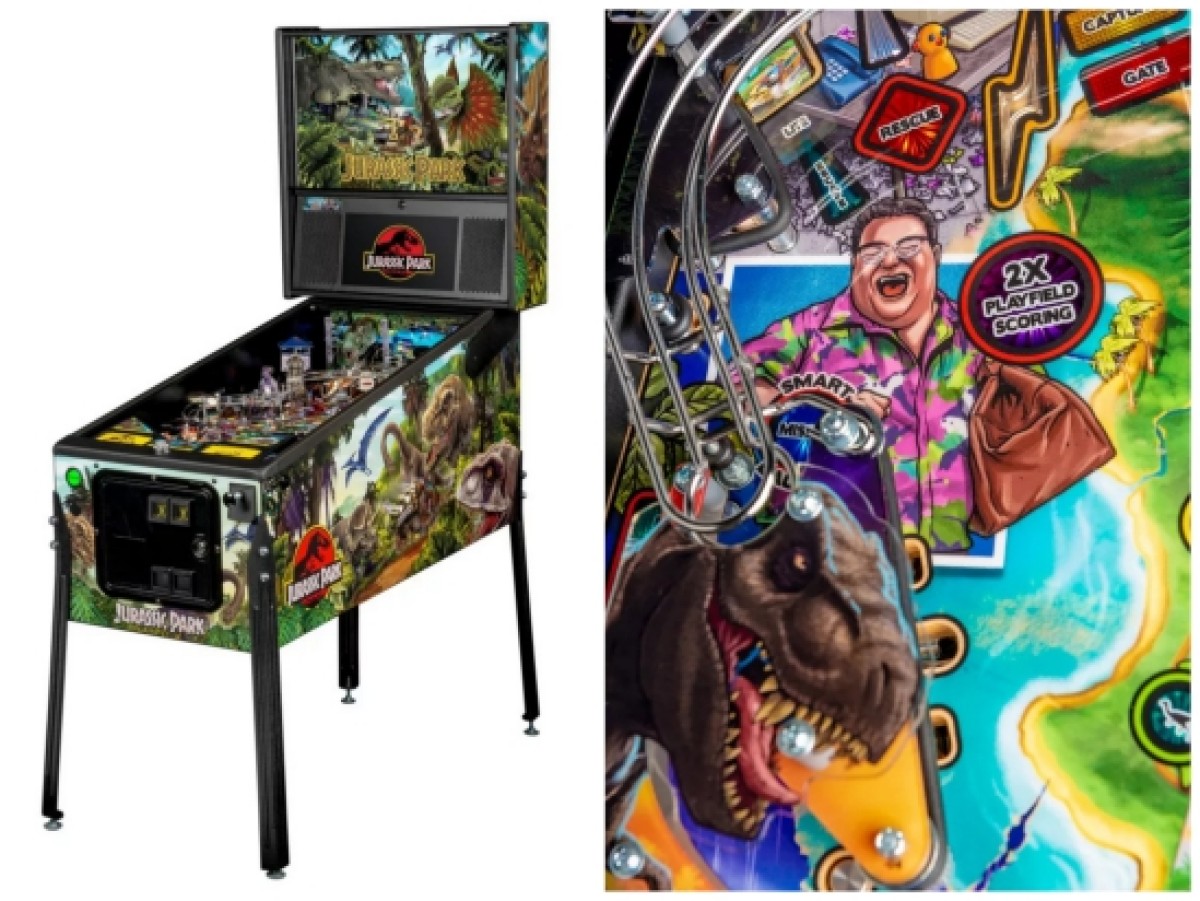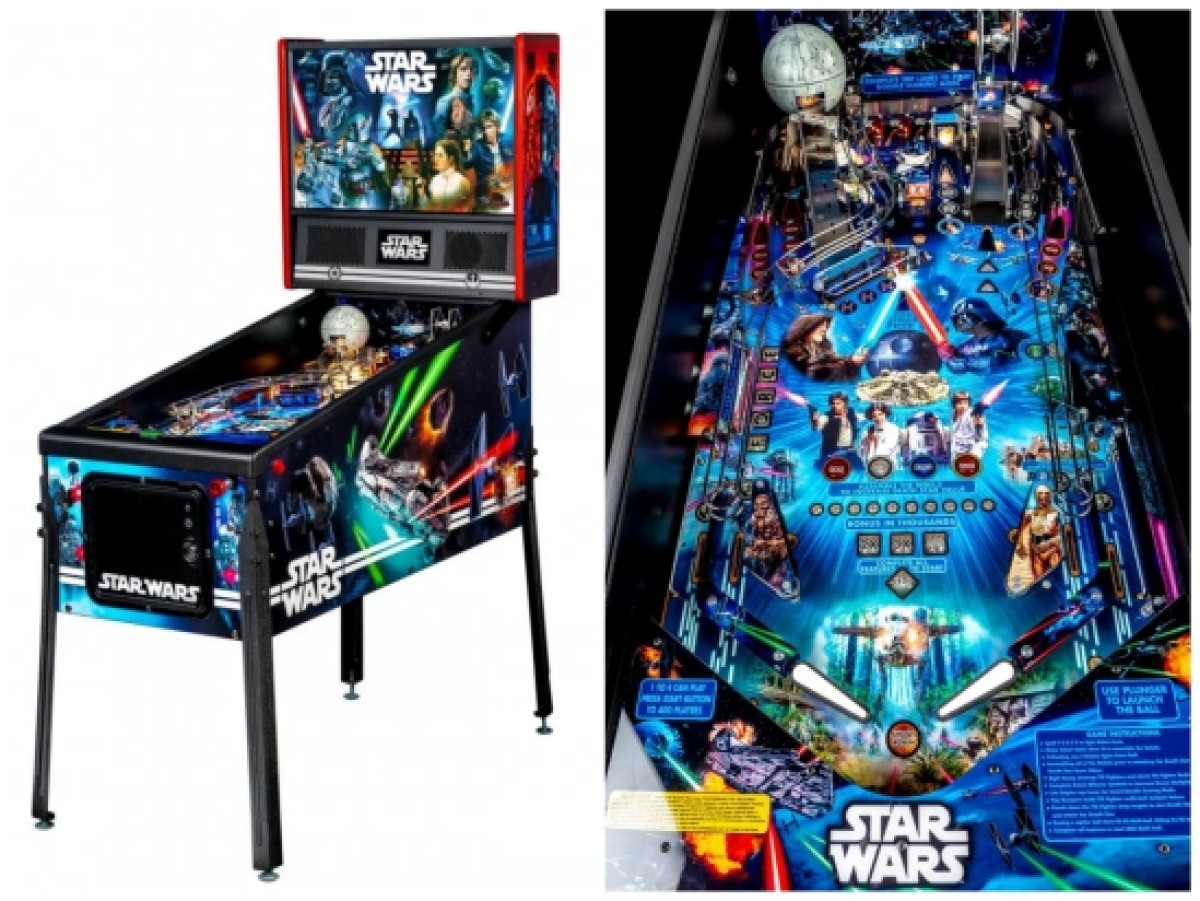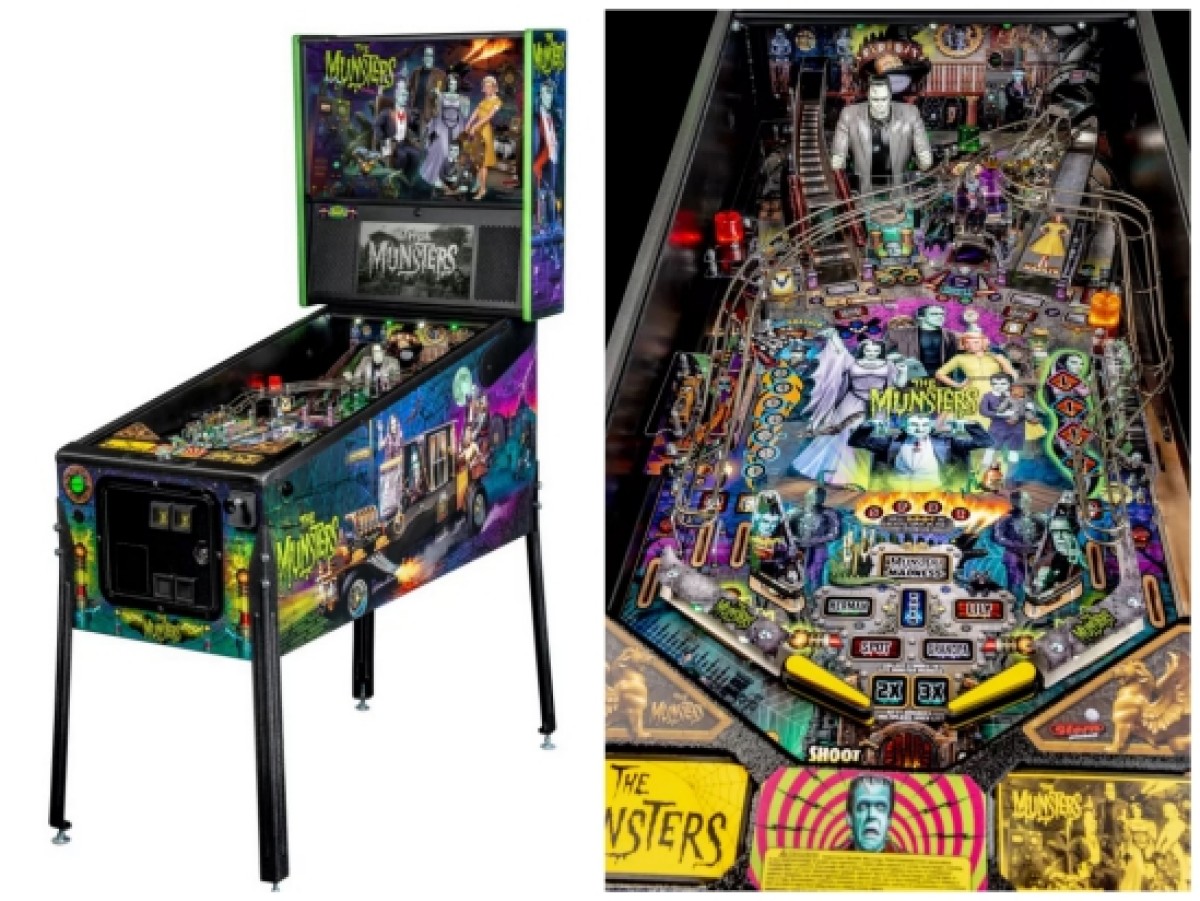 All the new games have LED lighting which provides for a much more reliable game with less maintenance. Burnt out bulbs are a thing of the past! LCD screens with live action videos only add to the excitement of each game.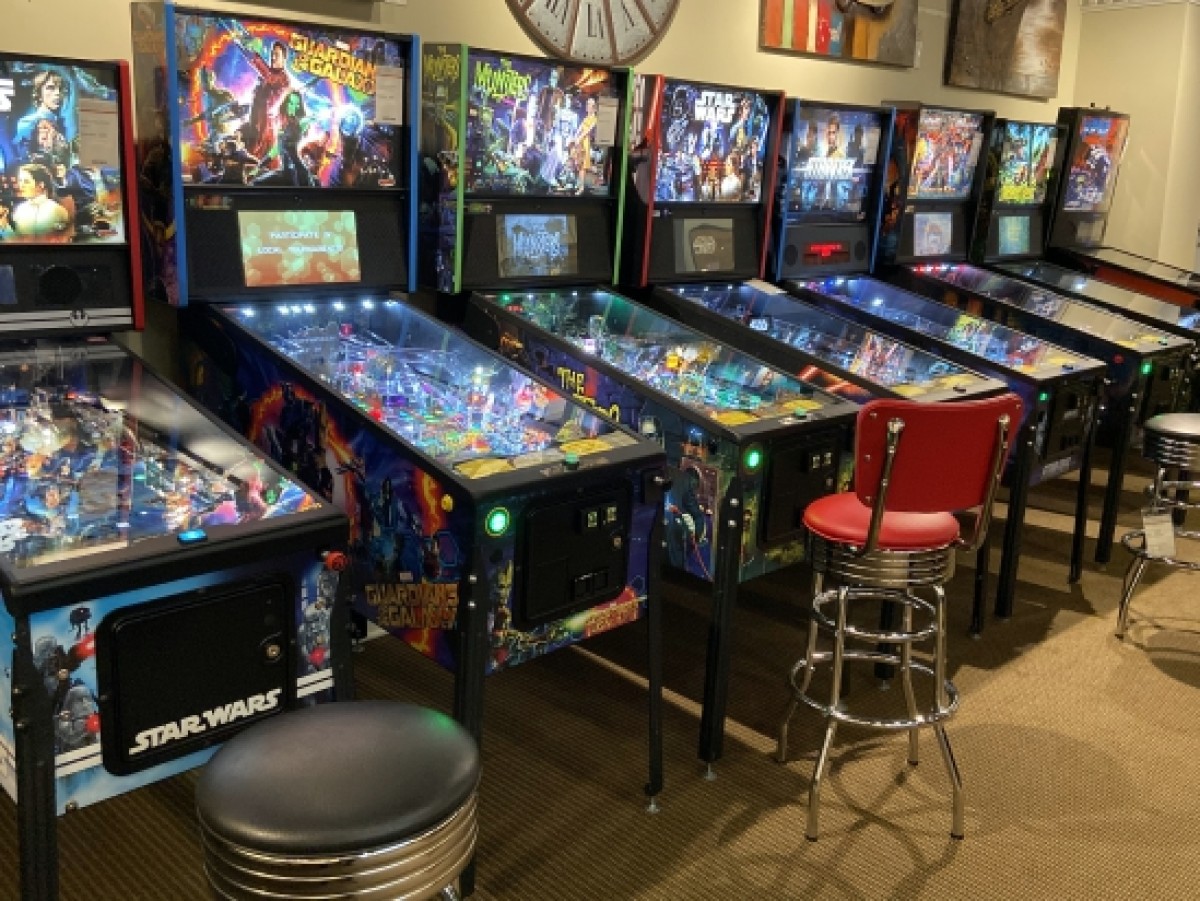 Pinball games can be delivered into just about any room of your home. They have a drop-down head and legs that come off to easily maneuver down a staircase.
SKEE BALL
Skee Ball Classic is a blast from the past that is exactly the same game as what you played as a kid. Updated electronics will ensure your favorite game lasts well into the future.
There are three versions available: Classic (as shown below), Standard, and Vintage. The game operates on standard electricity and breaks down to fit into a 36" doorway. It only takes 38" x 12' space to play.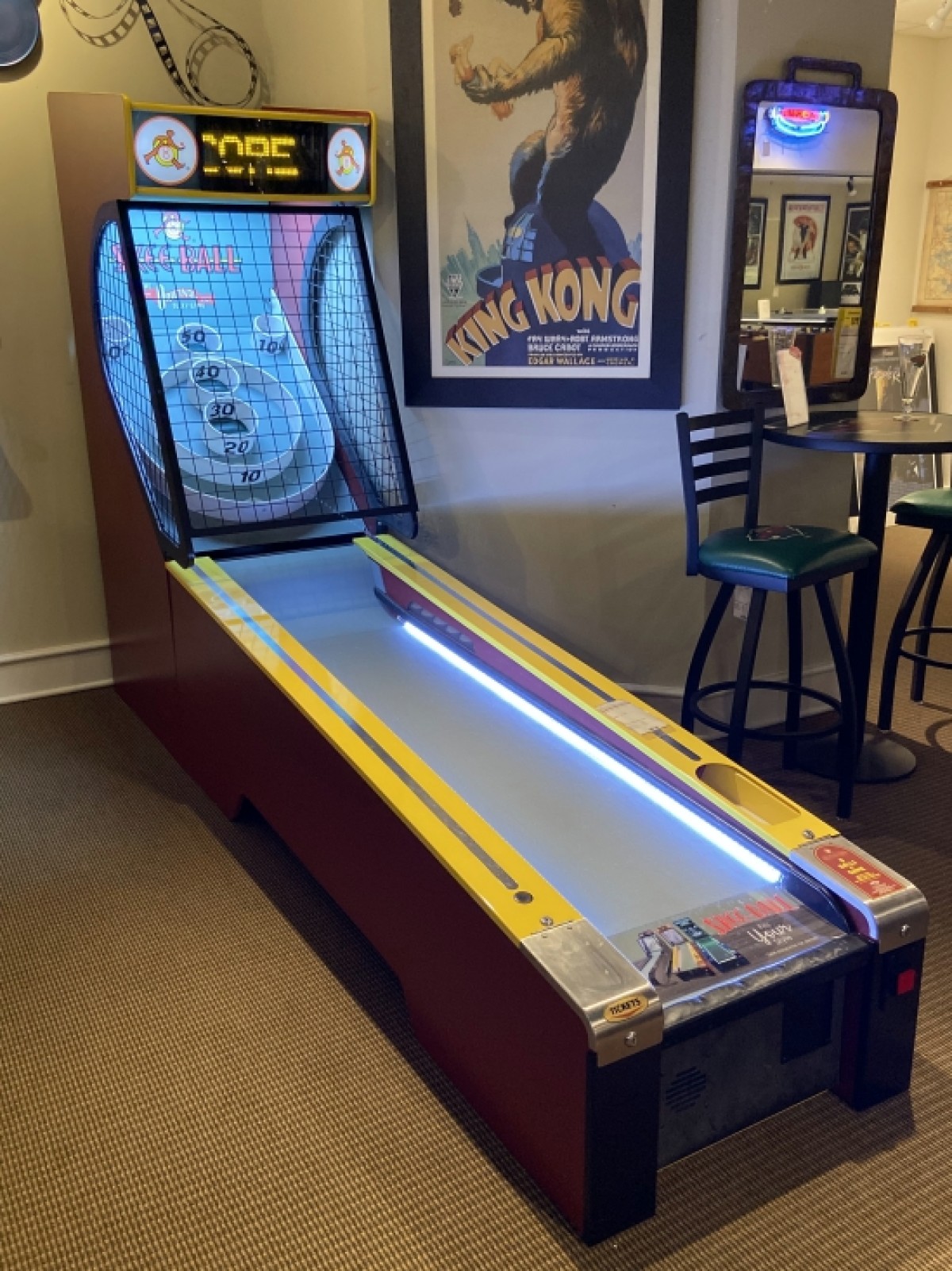 BIG BUCK HUNTER WILD HD
A great new feature that fans have been asking for is the ability to choose the bonus game round first! The goofy and hilarious bonus games are a kid favorite and a perfect update to Big Buck Hunter.
Buck Hunter offers you the ability to hunt North American and African game on a large 42" HD screen. The 'Cinema Quality' graphics, new game functions and new dangerous trophy animals make this the most realistic arcade hunting game ever created.
Now with the ability to update your current software, you can continue to add even more amazing features year after year.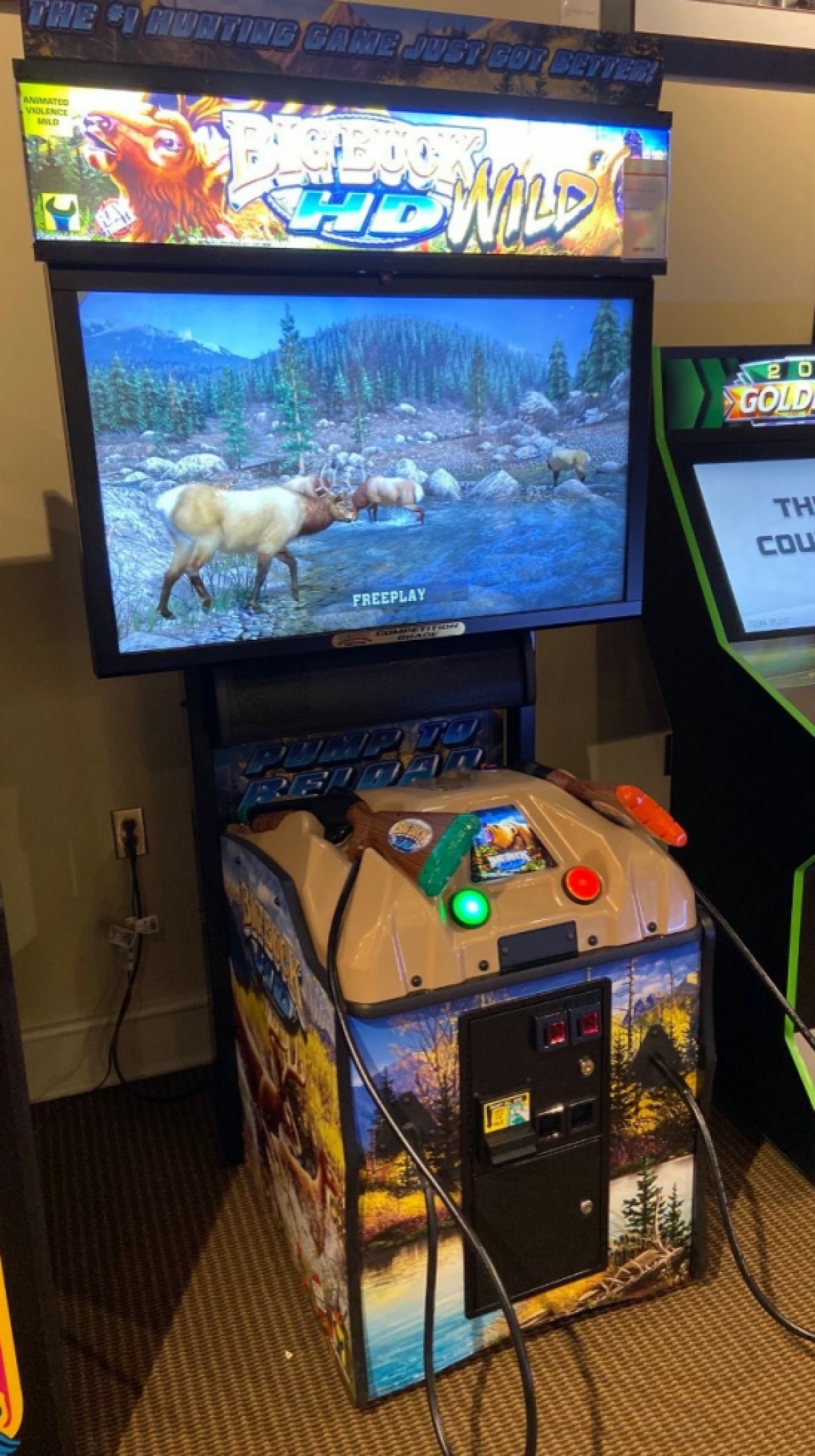 BACK TO THE 80'S UPRIGHT and ARCADE LEGENDS 3
These two are always popular and together have all your favorite games. Back to the 80's Upright carries 60 classic games in one cabinet including all your favorite Pac Man games.
Arcade Legends 3 comes with over 130 authentic Classic video games, which includes 29 courses from the Golden Tee Golf™ game. With an LCD display and full size cabinet this game has all the features you grew up loving, but with the reliability of new technology.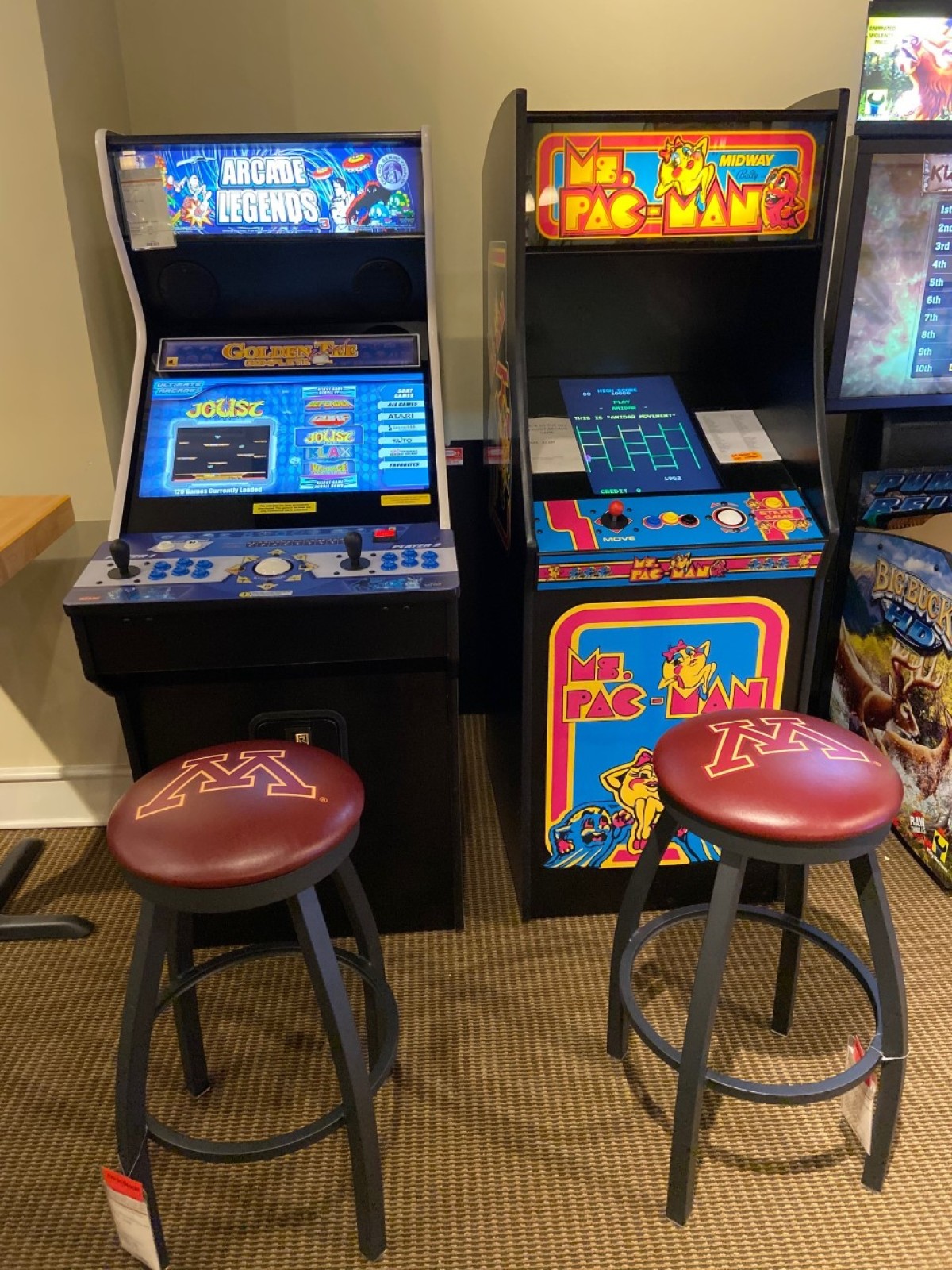 GOLDEN TEE GOLF 2020
With seven new courses introduced in the new Golden Tee 2020 you'll have access to over 80 original 18-hole virtual golf courses. A favorite game among golfers, especially in the winter. It allows you to have fun on the course all the while staying cozy warm indoors.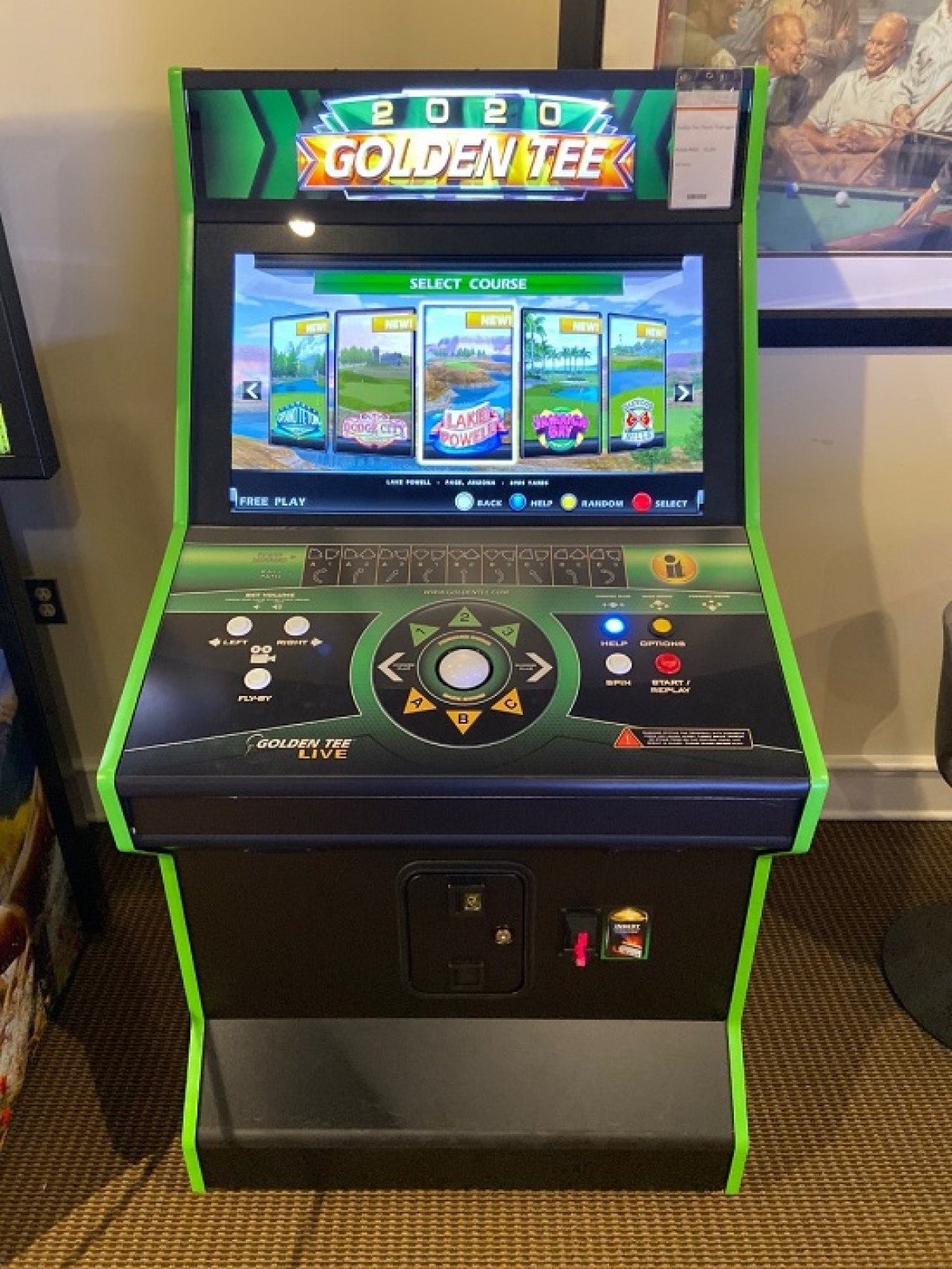 \
Looking for more insider knowledge on these Arcade games? Contact our Arcade Game Manager Scott Mullin and he would be happy to answer any questions you have from game specifics to room sizes needed. He's been with Peters Billiards for 16 years and has extensive knowledge on all our arcade games, as well as, other game room products such as pool tables, shuffleboards, game tables, table tennis, darts, sofas and more.
Scott Mullin - 612-866-8433, scottm@petersbilliards.com
Come visit our store and see our entire selection of arcade game available and ready for delivery before Christmas!
Be sure check out Part 2: Big Games for the Holiday Season, which includes trends in pool tables, shuffleboard tables, and game tables.
Thanks for visiting Entertaining Designs.
Recent Posts
Categories
Sign Up for Emails
Be the first to get info on sales, new items and more.