Whether you call it pool table cloth or felt, it's the quality of the material that will have a drastic impact on your game. We offer cloth from the industry's top manufacturers: Simonis and Championship.We carry two different grades of cloth and keep 25-30 different cloth colors in stock. Here are approximate colors, but the actual swatches should be viewed in our store before making your decision.
Championship Invitational Cloth
Championship Invitational Cloth is the #1 selling home billiard cloth in the world. The added feature of DuPont™ Teflon® makes this the perfect product for your home. Exclusive active shearing process guarantees minimal pilling and a level playing surface. Invitational cloth is available in 33 colors to reflect your room's individual style.
*Color may slightly vary due to scan document or your monitor/screen settings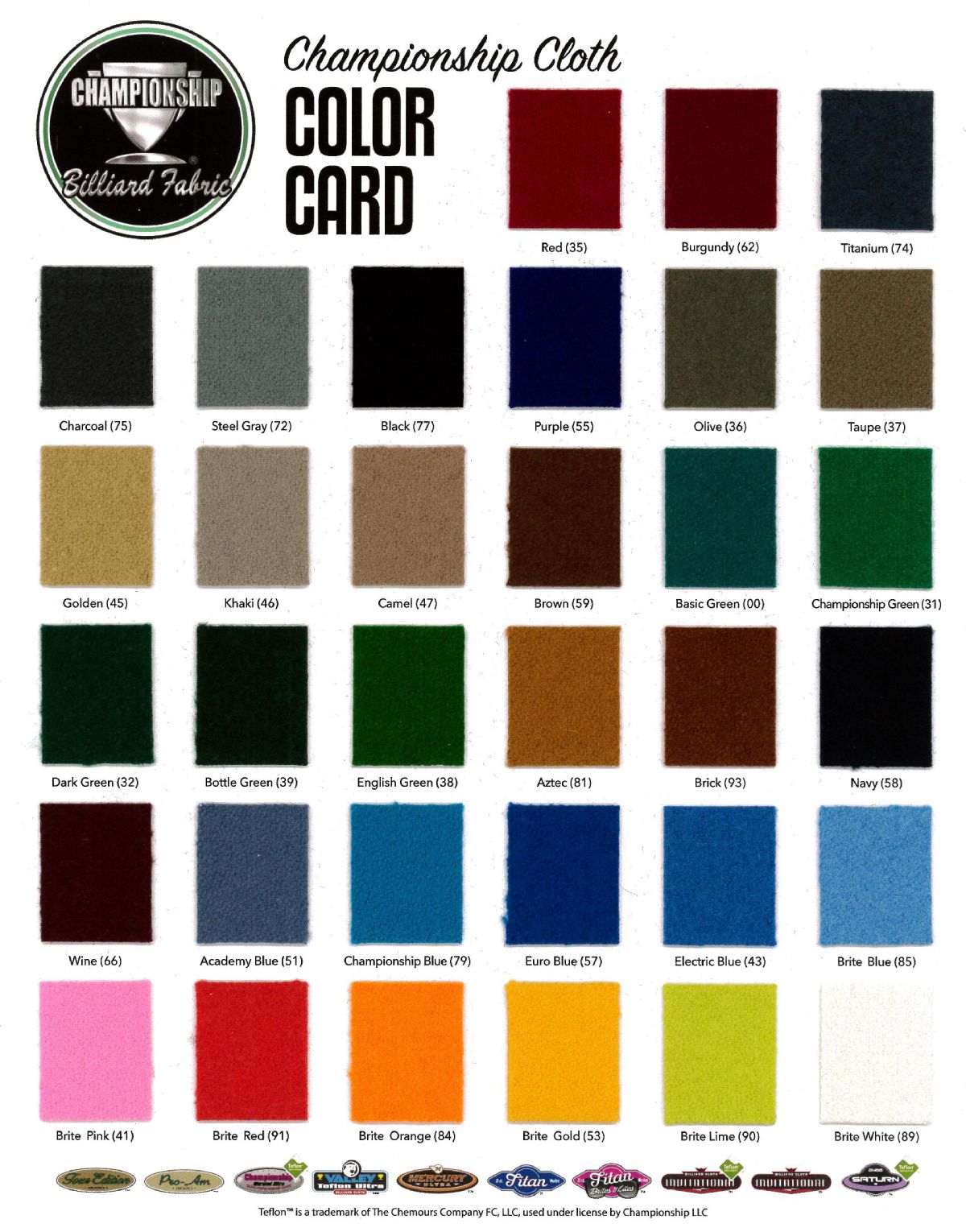 Simonis Cloth
Simonis Cloth is woven from very fine combed wool yarn of long, tightly twisted threads sheared perfectly flat in a tradition of craftsmanship that Simonis has pioneered and refined for over three hundred years in Verviers, Belgium. The hallmark of Simonis cloth is its perfect accuracy and precision. This results in consistent play which is the key reason Simonis has remained the choice for tournament tables around the world and for generations. Simonis' tight weave naturally repels liquid spills and stains, and last 2 to 3 times longer than ordinary woolen cloth. Simonis cloth is an investment in your table that is a superior value as well as an asset to your game.