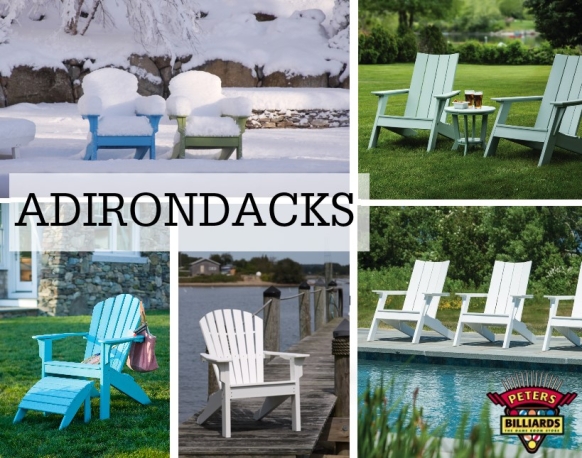 A versatile and comfortable outdoor chair, the Adirondack chair makes a great addition to many outdoor settings. Perfect around a fire pit, on the dock, or your front porch. These chairs are comfortable without a cushion, can handle our Minnesota weather, and come in a wide variety of colors to compliment your home.
At Peters we currently stock 3 styles of Adirondack chairs made by Seaside Casuals.
Shellback Adirondack Chairs
Our staple Adirondack chair with classic styling the Shellback model features 7 slats across the back for a gentle curve that perfectly conforms to your back. Gently reclined seat and wide arm rests support your body perfectly for reduced muscle tension at the end of a long day. We love it because it's constructed of high-performance all-weather polymer built to last a lifetime. It also has wide legs for support on uneven surfaces, and flat wide arm rest that hold your favorite beverage.
Currently stocked in over 10 colors. Available to order in 15 standard frame colors, 4 premium frame colors and the option to order in two-tone.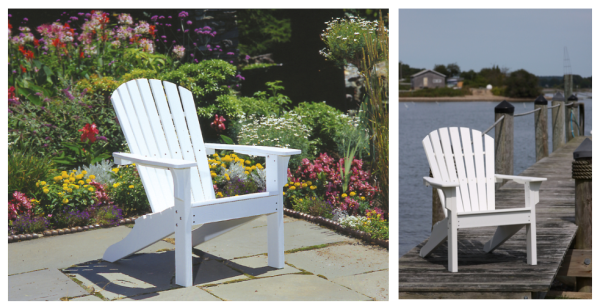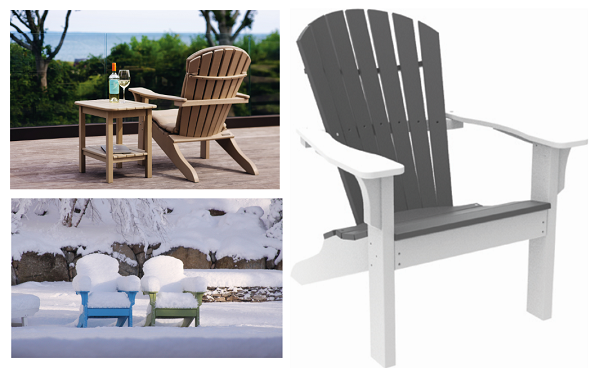 MAD Adirondack Chairs
Sleek, contemporary, and stylish, these MAD (modern adirondack) chairs give a modern take on the classic Adirondack chair and are also made by Seaside Casuals. The seat sits a little lower to the ground and further reclines for comfortable relaxation. Squared back styling allows this model to blend into modern and contemporary settings. Constructed of Envirowood®, an extremely high-performance all-weather polymer, which provides for a long-lasting piece of furniture. Wide legs for extra support even on uneven surfaces such as grass, pavers, or decking.
Currently stocked in multiple colors. Available to order in 11 standard frame colors and 5 premium frame colors.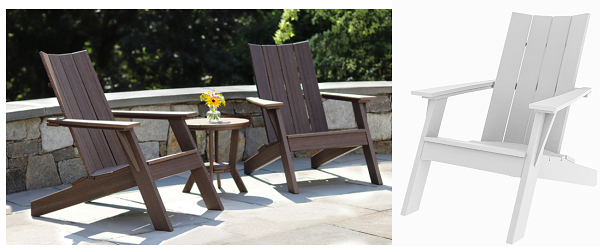 Harborview Adirondack Chairs
The Harborview chair comes from the Coastline collection by Seaside Casuals. This collection offers a slightly smaller scale, simpler design for value pricing. Still constructed of Envirowood with the same attention to details as the entire Seaside Casual line of furniture.
Currently stocked in multiple colors. Available to order in 12 standard frame colors and 4 premium frame colors.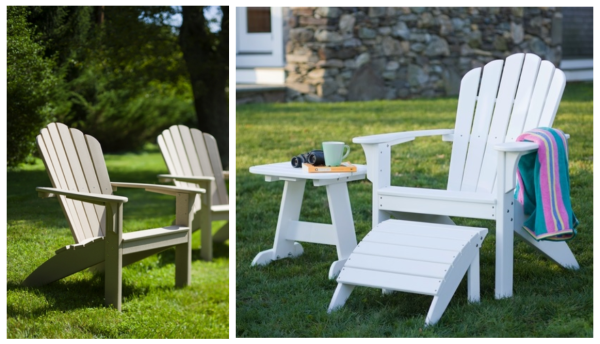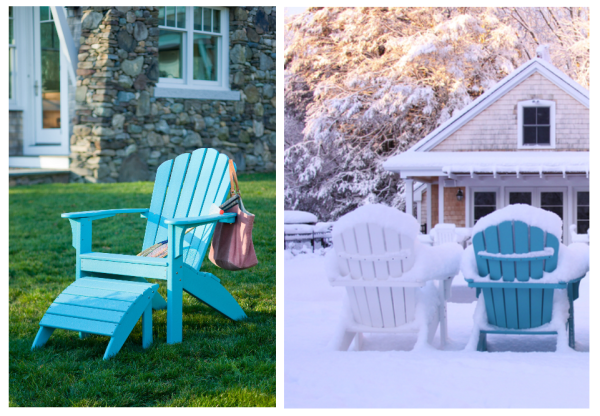 5 Reasons We Love Seaside Casuals - Take a look at why we love the Seaside Casuals brand of Adirondack chairs including – long lasting quality, USA made, and very comfortable.
We also carry the Shellback Adirondack Rocker and the Harborview Adirondack Chair Rocker. All the same comfort and easy maintenance, but with the added rocker feature. Perfect for lazy summer days.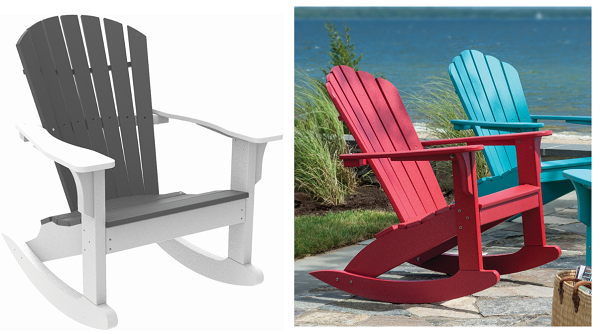 Coming Soon!
We have wood outdoor Adirondack chairs finished in both white and black coming for stock very soon! If you're looking for a more traditional style, hand crafted from wood then this is for you. Each chair will come with a footstool as well. Call or email us to find out when these will be hitting the show floor.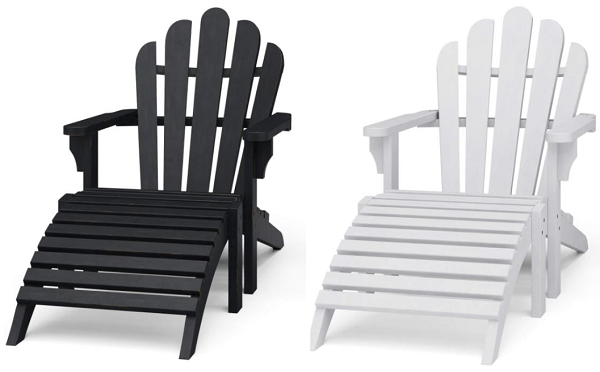 Thanks for visiting Entertaining Designs.

Recent Posts
Categories
Sign Up for Emails
Be the first to get info on sales, new items and more.