Seven Reasons to Love Sectionals
Everyone at Peters Billiards loves sectionals. They are functional, stylish, and comfortable. Designers used to frown upon them, but with all of the options available for sectionals today, designers like myself are finding they can serve well in many scenarios. Here are seven reasons to love sectionals.
Sectionals Offer a Variety of Shapes and Sizes.
Sectionals come a wide variety of shapes and layouts to fit your room. Many U.S. based manufacturers are able to offer pieces that can be used to configure the sectional of your dreams. Measuring your space and taking note of doors, TV, fireplace, and windows will help decide the best location and shape to fit your needs.
Large Selection of Material and Color Choices.
Sectionals are available in a wide array of material and color options. Greys and light tans are trending for fabrics, although patterns and textures are available in a wide array of colors. Leather is a great option, too, and can be just as soft and cozy as fabric, as long as you opt for real top grain leather that has been aniline dyed. Top grain leather is breathable, wears well, and offers a rich color and texture.
Optional Reclining Features.
For a casual family room or the basement game room, opting for a sectional that reclines gives you the best of both worlds. On one hand you have the recliner for a comfortable TV watching experience and on the other hand it's hidden when not in use so it can be used for more formal settings.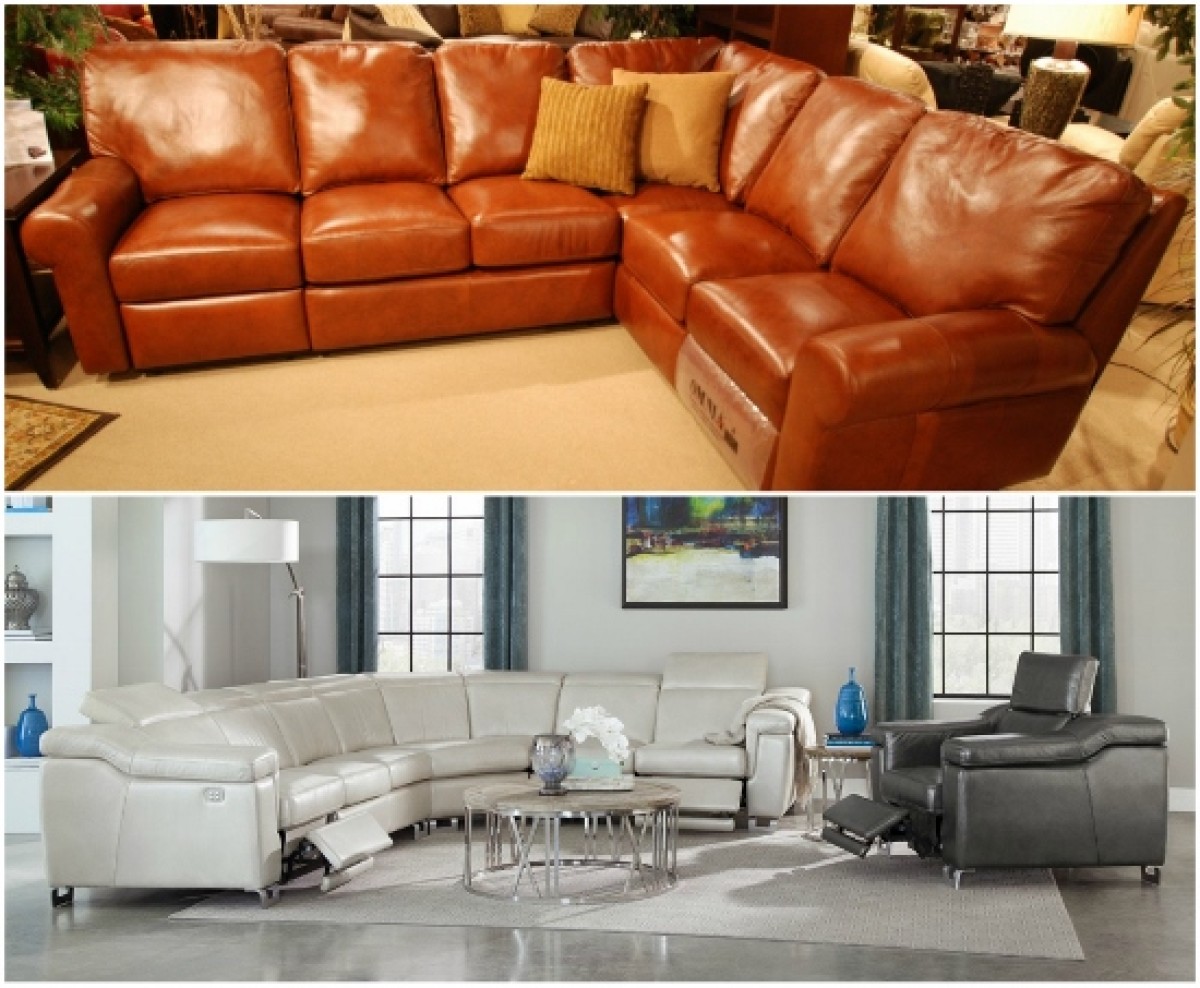 Sectionals Define a Room within a Room.
When you have a large room it's best to group furniture pieces and seating to create two separate spaces. The sectional can create a "wall" to define the two spaces within the room. In an open floor plan a sectional can determine the TV viewing area from the rest of the room.
Maximize Your Seating.
A sectional can give you many seats in a small footprint. Depending on the size and scale of the sectional it can be beneficial to choose a sectional vs. a sofa and chair for a small scale room in order to get the most seating in your space.
Cozy Up with Family.
One of the great perks of a sectional is that you can be snuggled and cozied up to the ones you love most. You won't need to be separated and sit on opposite sides of the room. Snuggle up with your kids and grandkids and a bowl of popcorn for your favorite movie. Choose a sectional with a deeper sit or opt for down-filled cushions for the ultimate in relaxation. Don't forget the ottoman to rest your feet.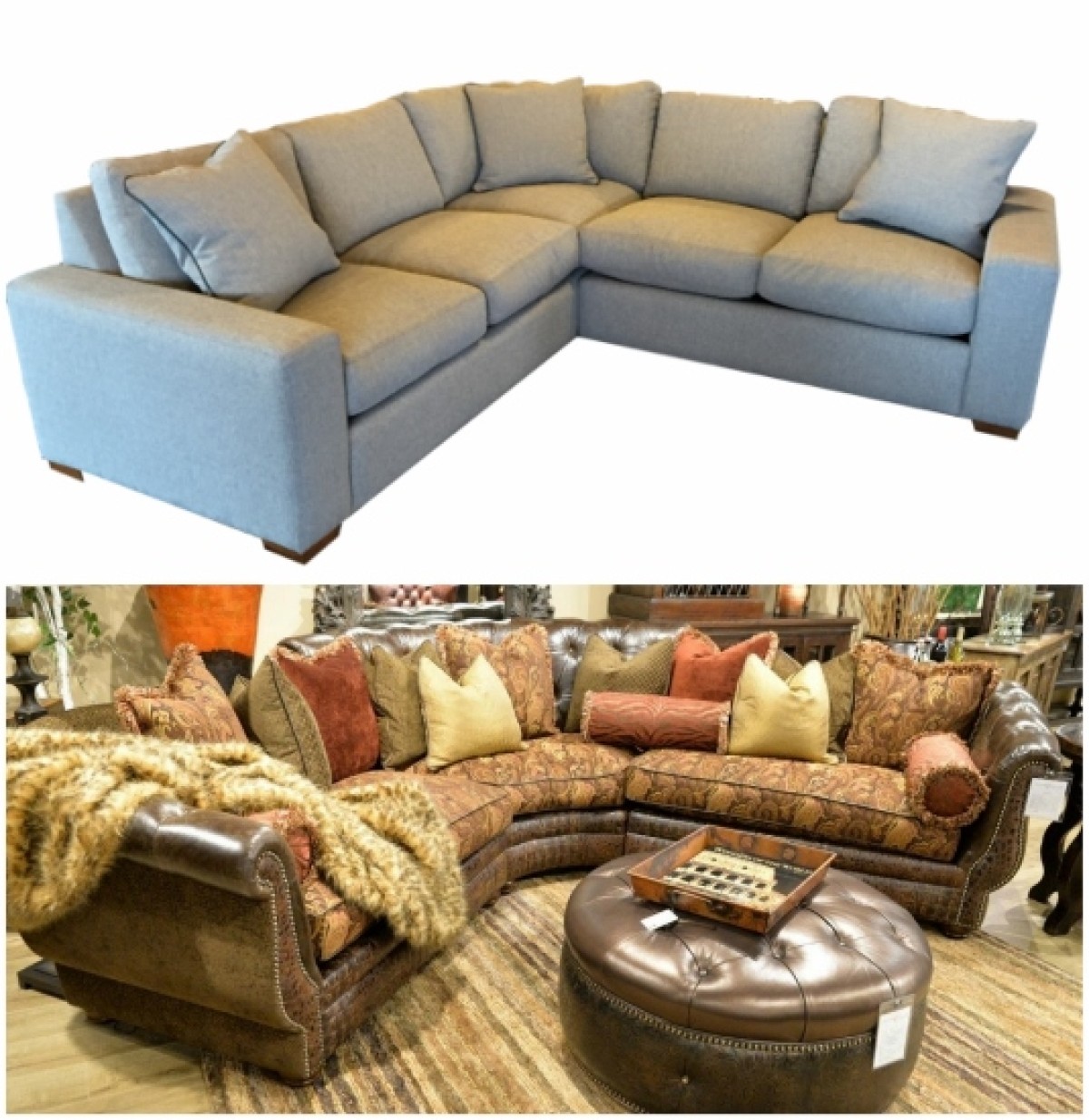 Designs Unlimited.
The sky's the limit on sectional design styles. You can go from ultra-casual to very formal. Or mid-century modern to old world traditional. The finished look will depend on the layout and design details you choose. A sectional with a rolled arm, nail head trim, tailored cushions and luxurious leather will lend itself to a more traditional design. A larger, deeper sectional with a track arm, plush cushions, and soft fabric will give off a more casual and transitional design appeal.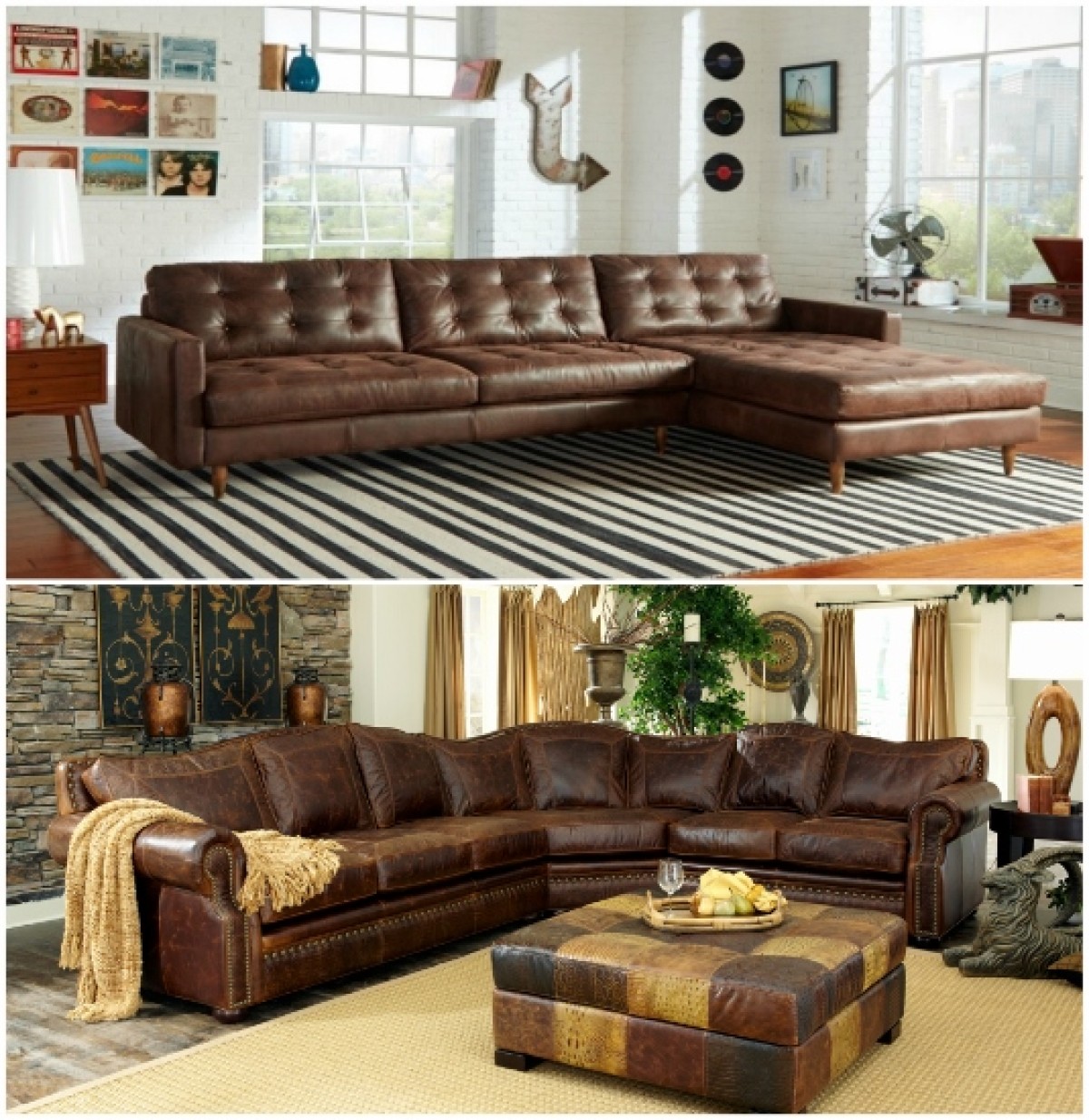 Peters Billiards specializes in sectional seating and would happy to find the perfect sectional to fit your space. Bring in your floor plan with measurements and we can help you determine the best sectional layout for you. We offer a large selection of sofas and sectionals on display so you can sit, relax, and determine the best style for your home.
To view more sectionals check out Peters Billiards website or our Houzz page for more design inspiration.
Thanks for visiting Entertaining Designs.
Categories
Sign Up for Emails
Be the first to get info on sales, new items and more.