What's Trending in Kitchen Stools? Modern Farmhouse Style
February 2, 2016
Houzz
The trend of rustic style and farmhouse charm is in full trend right now. You don't have to go full-on country to get this look. What makes a stool fit into the "modern farmhouse" category? Well here are a few key items to look for:
Simplistic Design – Less is more here. Backless styles that take up less room are great. Stools with backs are more comfortable, but choose one with a simple back design, not overwhelming details.
Neutral/Soft Colors – Neutral Colors are great. Soft creams, grays, brown, and tans work wonderful.
Texture – Were looking for textured wood, exposed welds, distressed leathers, and textured fabrics.
I've pulled together some examples and even added some room settings to help you visualize this trend. As you can see, even with this wide variety of designs they all fit in to that modern farmhouse style.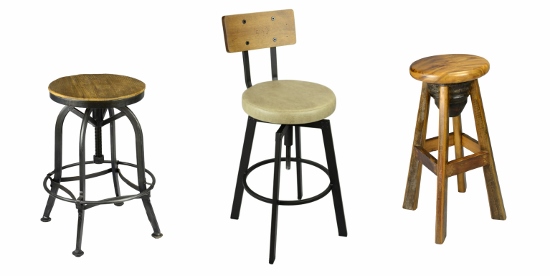 A perfect combination of industrial design and rustic style which comes together beautifully on a stool like the one pictured above. Get this look with the Akron backless stool. Crafted of antique-like natural iron and rustic, distressed wood make a perfect fit for kitchens or bars alike.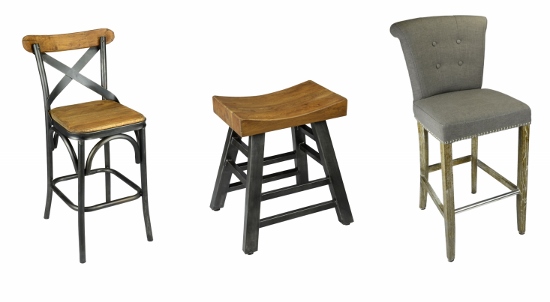 Get this look with the Powell stool which successfully blends both wood and metal materials to bring out a rustic yet simple design style.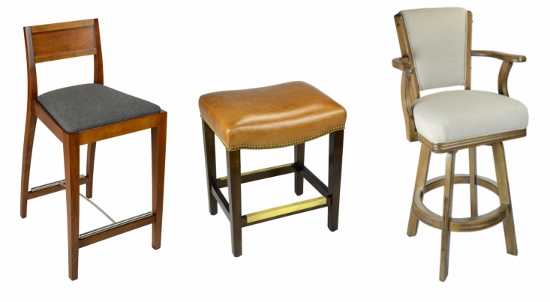 This backless stool is a designer favorite. It allows you to show off your beautiful kitchen while still offering a comfortable cushion. Achieve this look with the model #680 backless available to customize with a great selection of wood stains, fabrics, leathers, nail heads and metal footplate.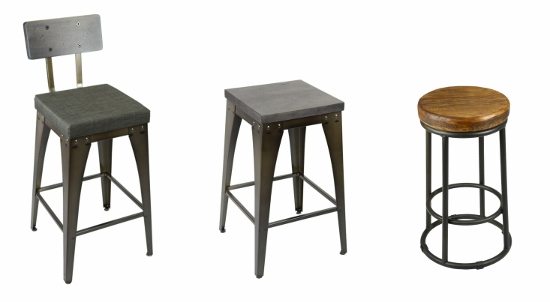 Built from rustic reclaimed pine with iron legs, this Jaden model shown above has a lot of character for a small stool. A great option for small spaces, narrow walkways, or to tuck under your island so you can show off a beautiful kitchen.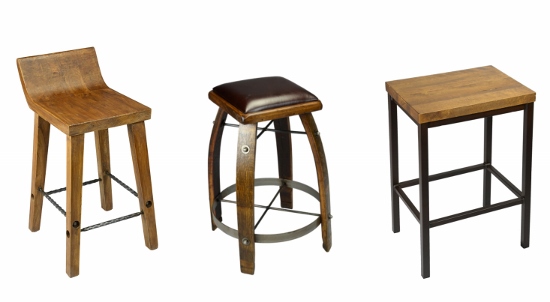 Made from a reclaimed wine barrel, each Stave stool shown in this kitchen is unique with character and texture.
Peters Billiards carries all of these stools and much more for you to see and test out in person.
Don't miss a post! To keep up to date on current trends please follow Entertaining Design. You can easily sign up on the bottom right hand of your screen to receive articles into your inbox.
Check out Peters Billiards Houzz page to view these photos and more ideas on furnishing your home, inside and out.
Thanks for visiting Entertaining Design.