3 Main Ingredients for the Ultimate Game Room
With the holiday seasons and cold weather upon us it's time to start thinking about indoor entertainment. Whether it's for you and your kids, game night with friends, or to gather family together around the holidays for laughter, a game room always puts a smile on everyone's face. Here we talk about 3 main ingredients to creating the Ultimate Game Room.
1. ULTIMATE GAMES
Of course you can't have a game room without games! Good standards that get everyone involved are pool, table tennis, foosball and darts. Here are few arcade games that are just as entertaining and you might not have thought of.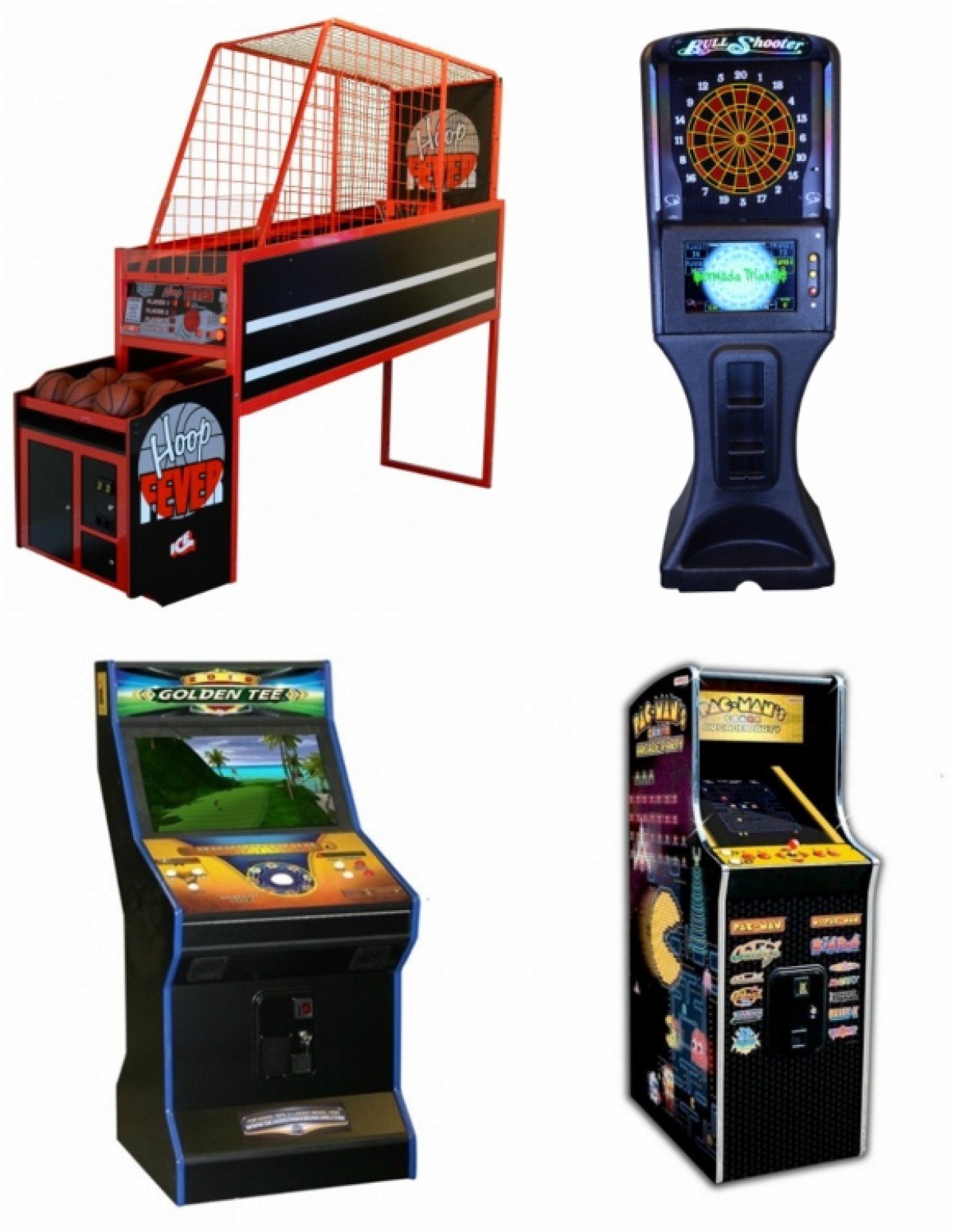 Top Left: Hoop Fever. Top Right: Arachnid Galaxy 3 Bull Shooter Dart Game. Bottom Left: Golden Tee Golf in HD. Bottom Right: Pac Man Arcade Party Upright.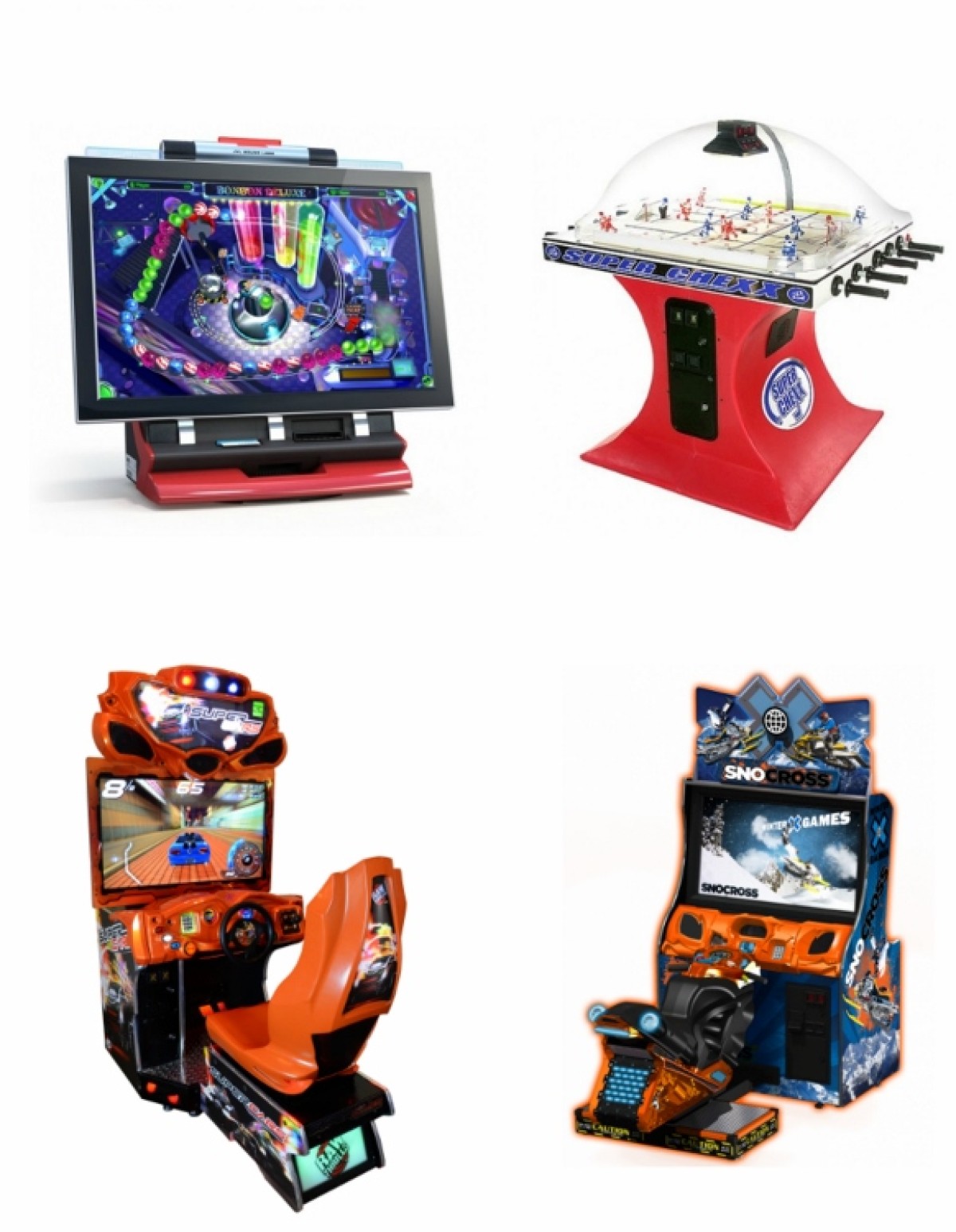 Top Left:JVL Echo HD counter top game. Top Right: Super Chexx. Bottom Left: Super Cars HD. Bottom Right: Winter X Games Snocross HD.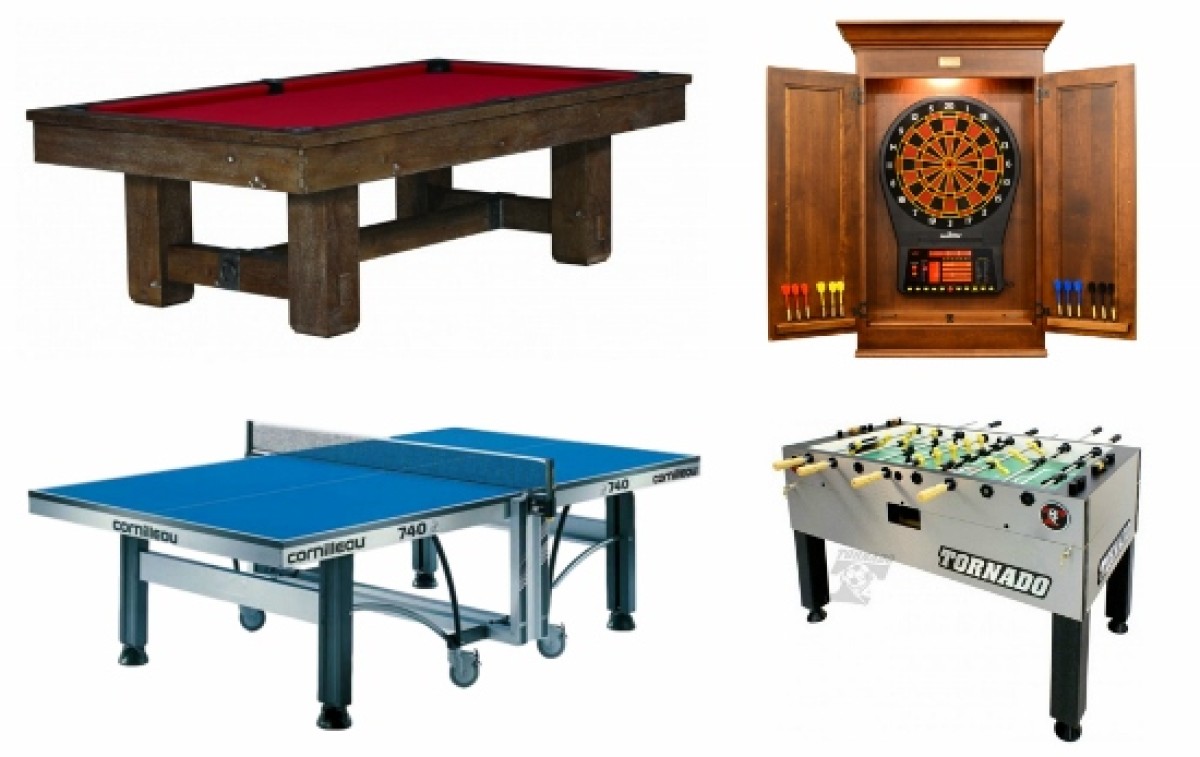 Top left: Merrimack Pool Table. Top Right: Sheffield Cabinet with Electronic Dart Board. Bottom Left: Cornilleau Table Tennis. Bottom Right: Tornado Foosball Tournament 3000.
2. BIG COMFY SEATING
For those who are taking a break from the games or would rather be a spectator you'll want comfortable seating to relax and enjoy your time. Conversation sofas, sectionals and theater seating make perfect casual, cozy spots to sit. Get some ideas with these big comfy couches.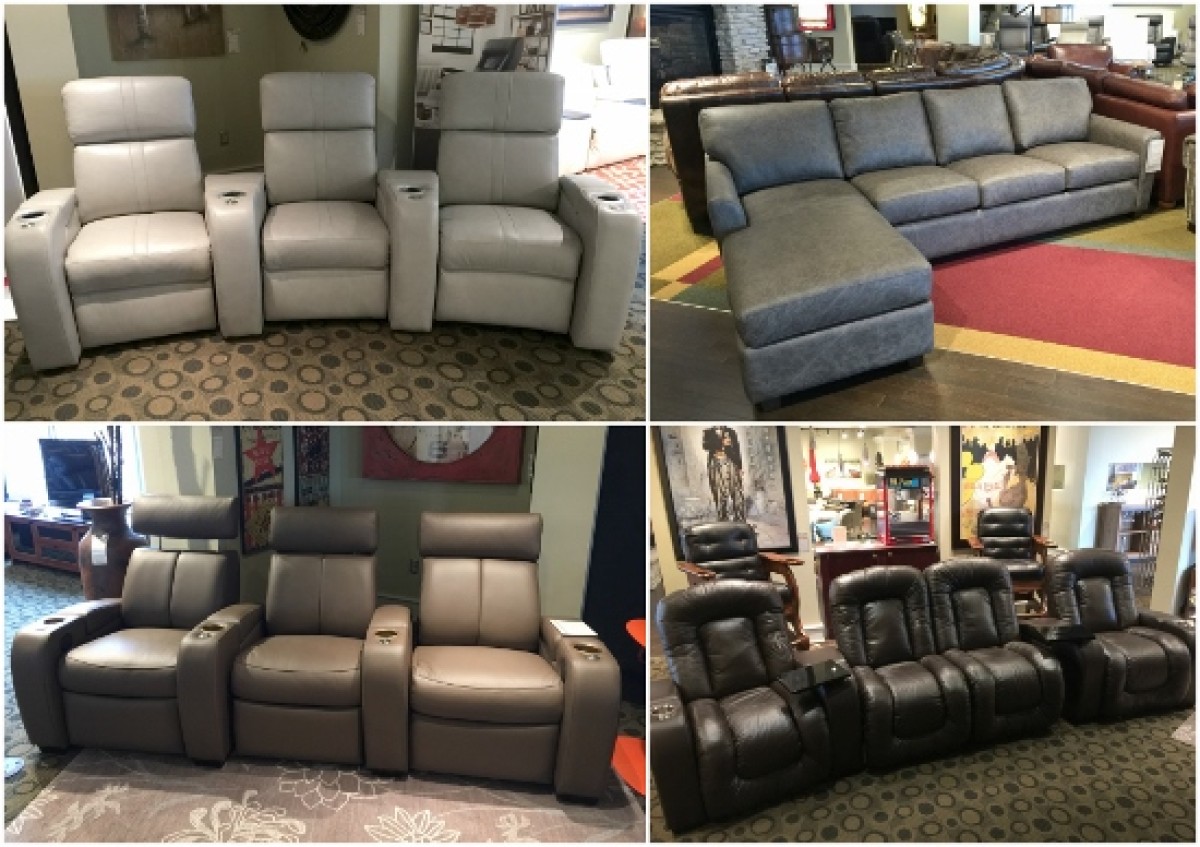 Theater seating can be customized to the layout of your room and the amount of seating you want. You can also choose from top grain leather or fabric and add additional features such as trays, wine holders, tablet holder, LED lights and more. Low back, but cozy sofas are great for an open floor plan, as shown in the top right photo.
Deep sofas, big sectionals and reclining pieces offer the ultimate seating in a game room. They make for a great place to wait for your turn to play or a spot to take a nap after Thanksgiving dinner.
3. REFRESHMENT CENTER
Spending time playing games and conversing with family and friends means you'll most likely want a spot to hold refreshments. A bar is a perfect spot for keeping drinks cold and making a display of snacks readily available. Don't have room for a bar? Try a small walk up bar,pub table or popular gathering table behind a sofa for a "help yourself" refreshment location.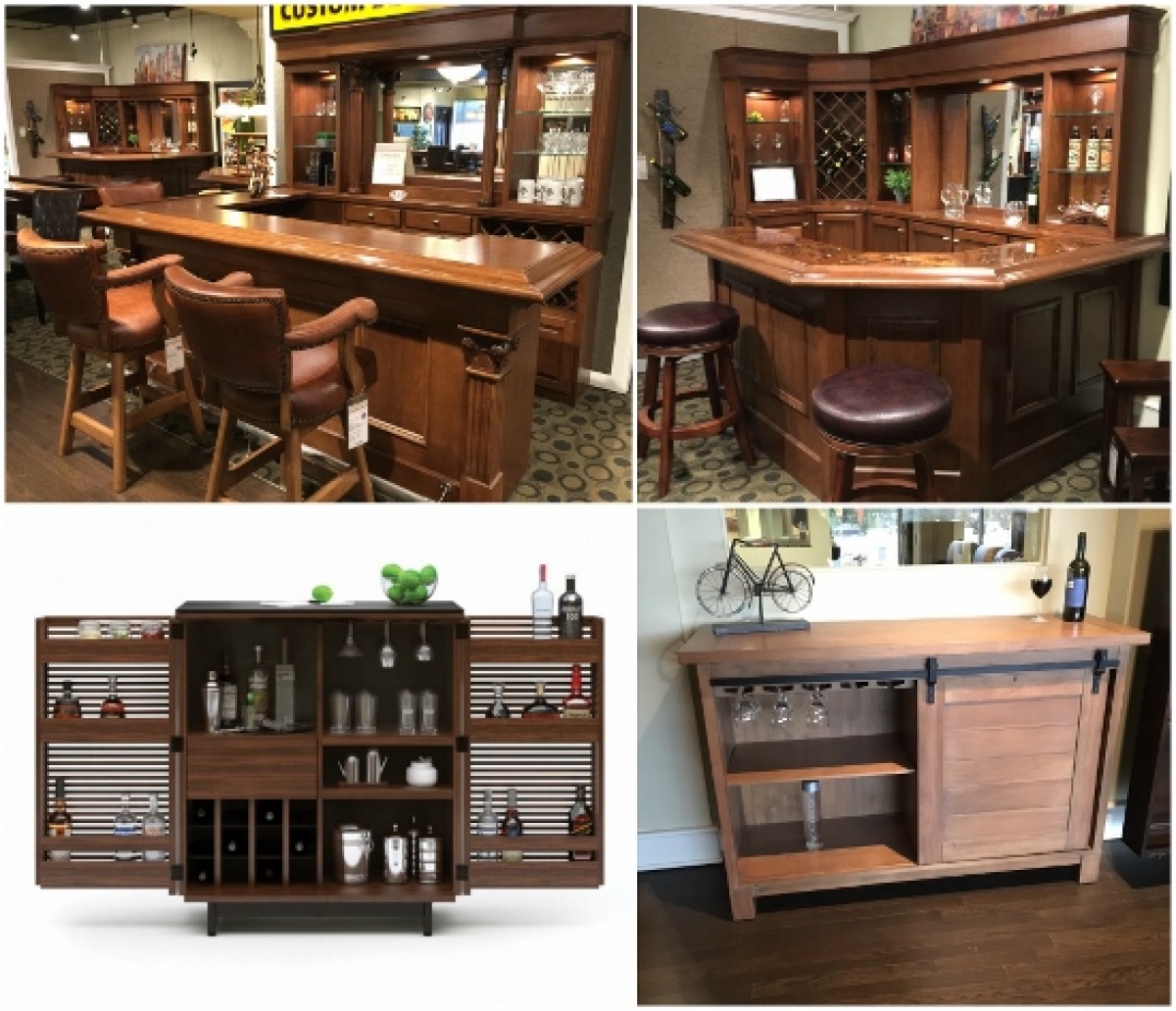 Large bars create ample spaces for people to gather around. Not everyone has room for such a big piece of furniture so creative bars that tuck everything away underneath are perfect for a small wall. Bonus: you have serving space for a snack buffet on top.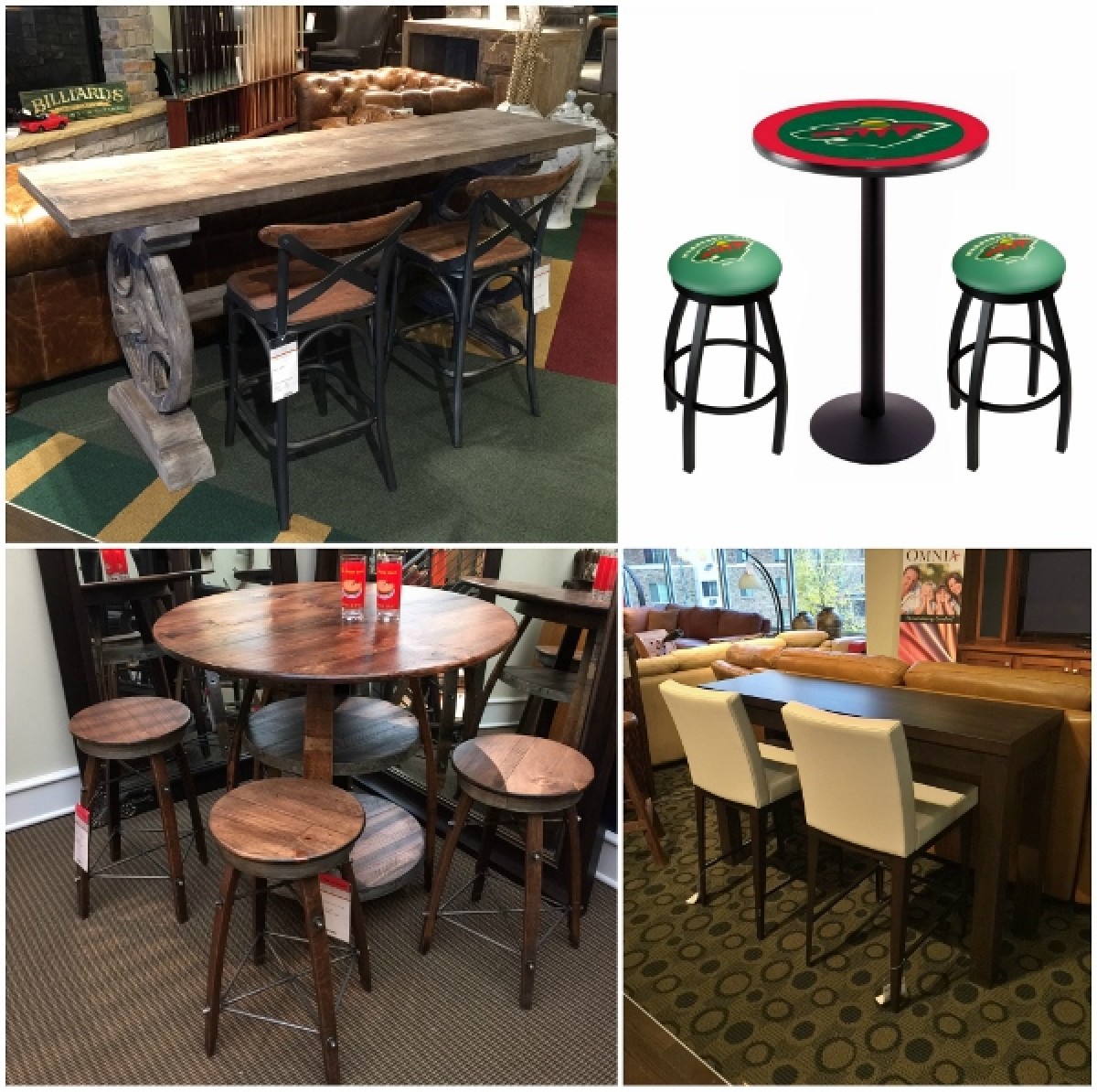 Long, rectangular gathering tables make a perfect location to serve drinks and appetizers, chat with friends, or play a game. Smaller round or square top pub tables work well if all you have left to spare is a corner spot.
At Peters Billiards our store is one big idea space. Come in and get inspiration for your ultimate game room. Relax in some big comfy couches, check out all sizes and styles of pub and gathering tables, and even test out a game or two. Large or small we have something for every game room.
For more game room inspiration check out our Peters Billiards website we have many more sofas and sectionals, theater seating, pub tables, game tables, arcade games, pool tables, and endless more possibilities to fulfill your ultimate game room. Also, check out past blog post regarding games.
Thanks for visiting Entertaining Designs.
Recent Posts
Categories
Sign Up for Emails
Be the first to get info on sales, new items and more.