Pinball Update!
November 15, 2016
Houzz
Pinball is a fun and exciting game that makes a perfect addition to a game room. A while back I posted about pinball including interesting facts, history, and current games in production. If you didn't get a chance to see it check out the post DING! DING! DING! pinball games. With the holidays fast approaching pinball makes the perfect addition to your game room, as well as a wonderful surprise for that kid-at-heart on Christmas morning.
Aside from a handful of small manufacturers producing a couple one-of-kind pinball games a year, Stern Pinball is still by far the largest manufacturer in the pinball industry. Stern has been in the pinball business since the 1930s. Currently they are producing 10 pinball games. Here at Peters we stock four of the current models and can order any of the remaining six as requested. We also carry Virtual Pinball which came out in early 2015 and currently show a few rare pinballs that are no longer in production. Here are the pinball machines currently on display at Peters Billiards:
Game of Thrones Pro Pinball
Stern's Game of Thrones machine is packed with features and toys that provide an irresistible challenge to play against kings, knights, knaves and dragons. Read all about the features of this game here.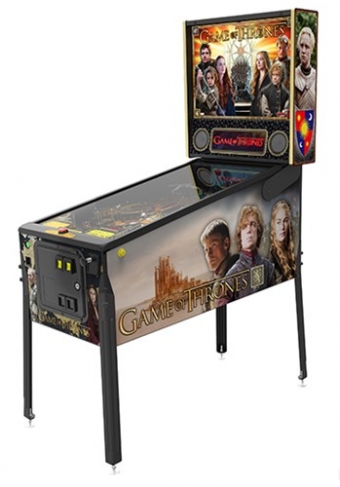 Ghostbusters Pro Pinball
This pinball highlights the experience and humor of the original film. It also designed to be easy to play, but difficult to master. Click here to learn more about Ghostbusters Pro pinball.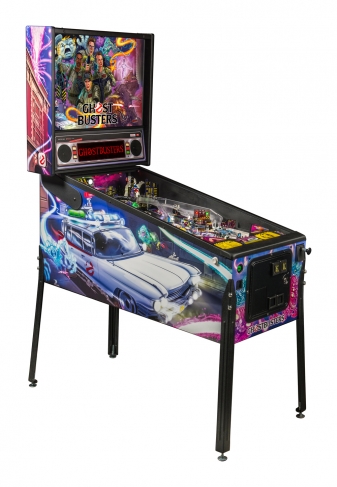 Kiss Pro Pinball
Revel in the excitement and experience of a live KISS concert with 10 famous KISS songs, high-fidelity stereo sound effects, and an energy level like no other. Find out all the excitement behind this pinball game here.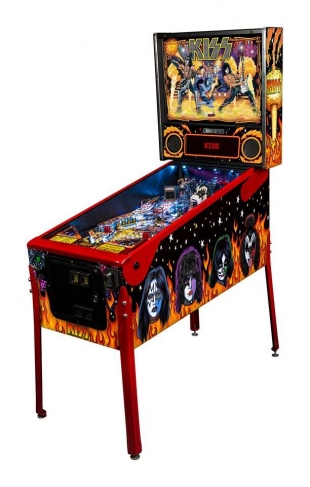 Star Trek Pro Pinball
Inspired by the Star Trek and Star Trek Into Darkness films, this machine features all the bells and whistles a Star Trek fan would desire. This is Stern's first all-LED Pro model. Star Trek fans can find out more about this pinball game here.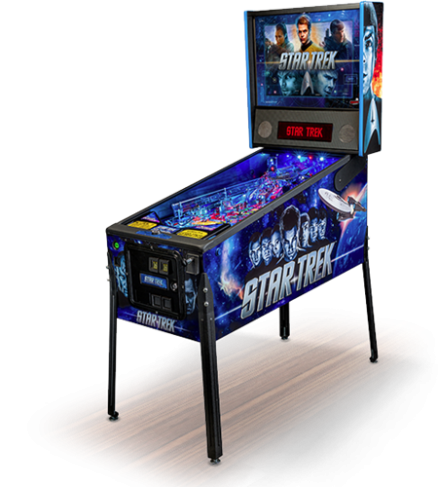 Virtual Pinball
Virtual pinball has an LED flat screen which allows you to play 156 classic favorites, all in ONE machine. The real pinball cabinet with real pinball controls makes it feel very close to the real thing. To learn about all of the features on this virtual pinball check out our website.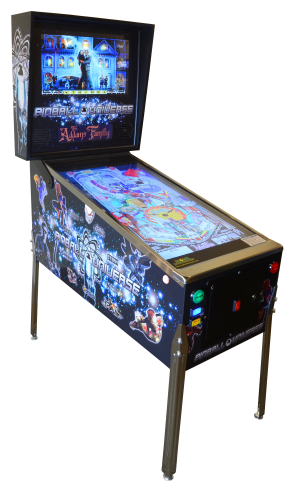 Other current Stern pinball games available to order, but currently not on display in our store are: Batman 66, Spider-man Vault Edition, Whoa Nellie, WWE, The Walking Dead, and Metallica.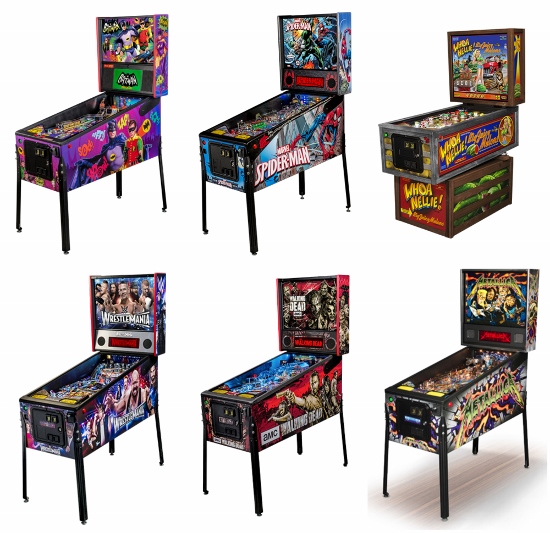 At Peters Billiards, we always have pinballs on display so you can test them out and determine your favorite game. Worried about how you'll get one of these games home? We always include delivery and set-up in the Twin Cities Metro, as well as offer delivery options outside the metro area. For more information contact our store to speak with an expert in our game room department or email us productinfo@petersbilliards.com.
Even more pinball and game room ideas:
DING! DING! DING! Interesting pinball facts and history.
Pinball games at Peters Billiards
3 Main Ingredients for the Ultimate Game Room
Thank you for visiting Entertaining Designs.
***Pinball games discussed above are current as of November 2016.