"A Family that Plays Together, Stays Together" – PART 2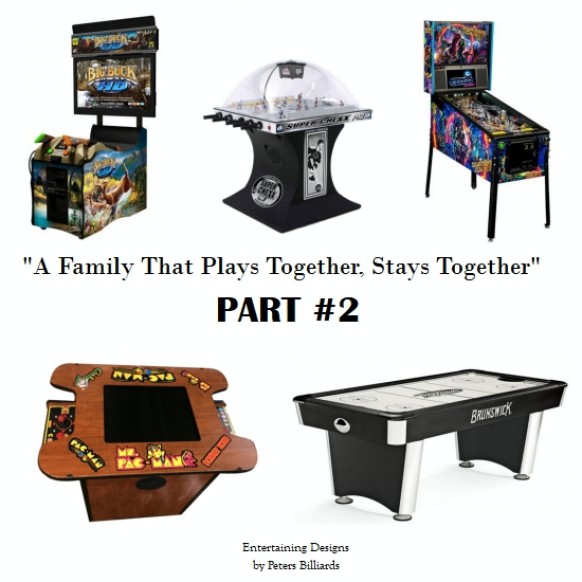 We're back with 5 more games to get your family together for a little healthy competition and plenty of laughs. Take a break from the hustle and bustle of your work, kid's homework, and the stress of everyday life and just play! These are 5 popular electronic games for the whole family to enjoy.
1. Back to the 80's Cocktail
Re-live your past and introduce the younger ones to the famous classic 1980s games just like the ones you played in the arcades. This game includes 60 video games in one cabinet including the popular Pac-Man, Galaga, and more! It's also available with a black cabinet.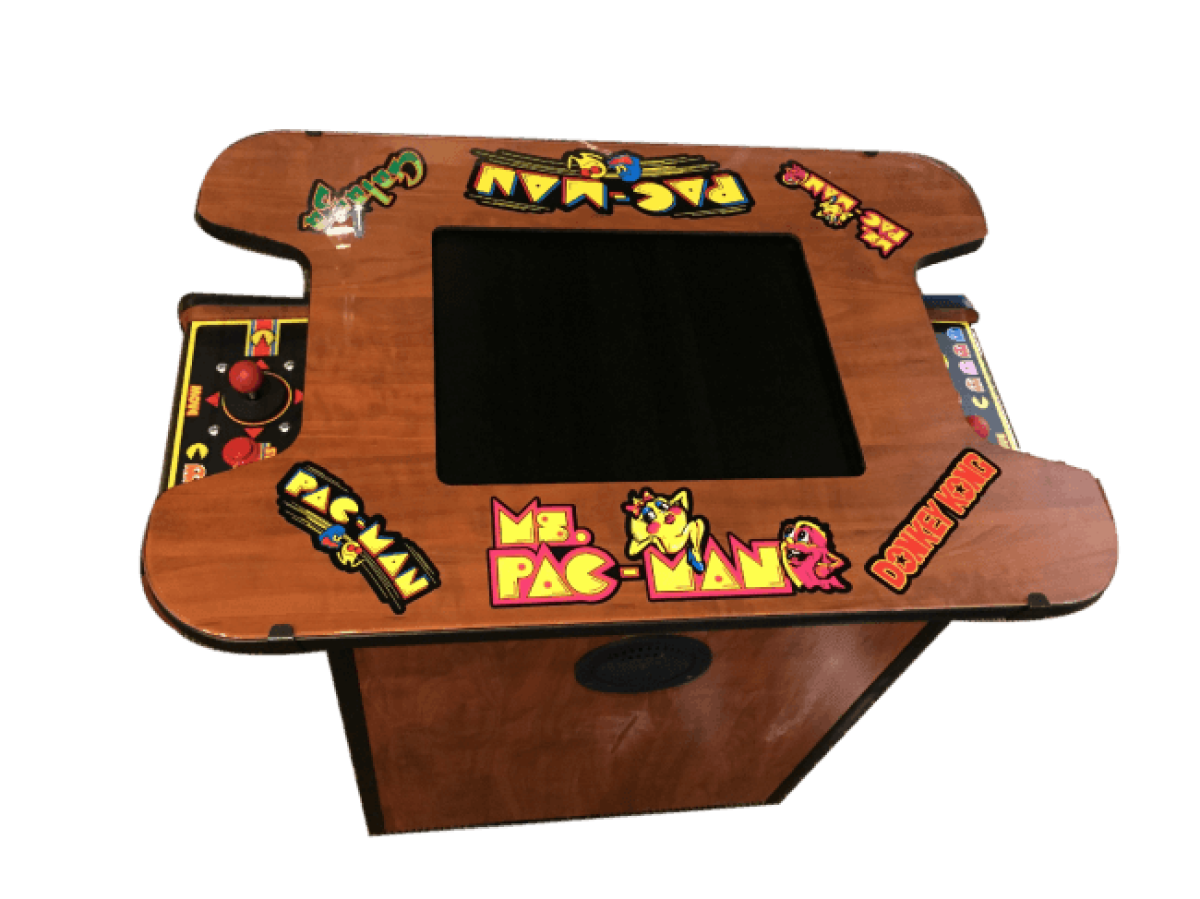 2. Bubble Hockey - Super Chexx PRO
If you can't play outside on the ice, now you can play in your own home! Super Chexx is known as Bubble or Rod Hockey because of the very distinguished, indestructible dome that covers the playfield. The game play is fast, exciting, and realistic as the players on either side control all 5 hockey players and the goalie. The game can be played as a one-on-one game, or in many cases, it is played two-on-two.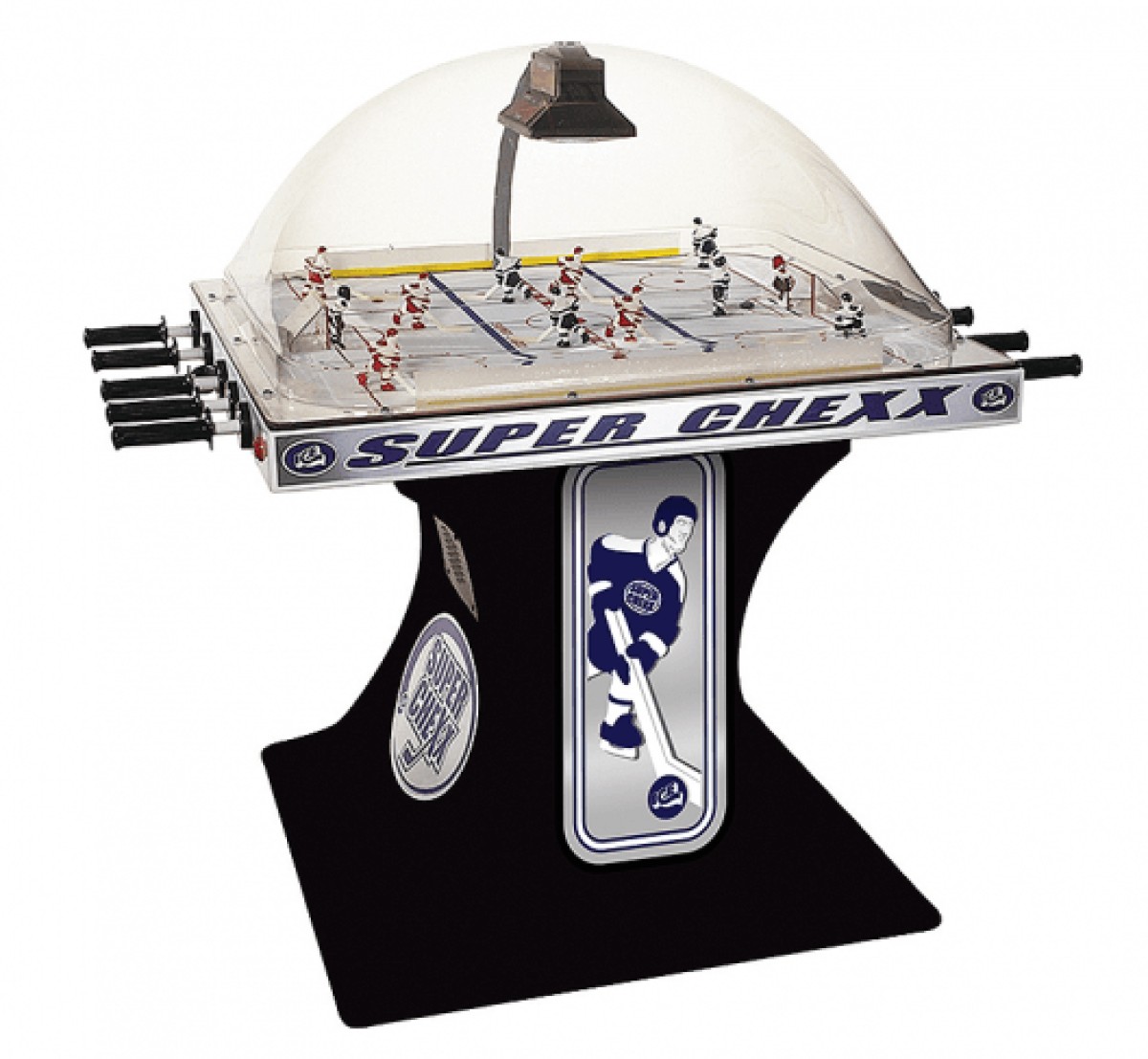 3. Air Hockey
An active game that will get everyone out of their seats and a wonderful addition to any game room. This game provides fun and excitement for everyone from a beginner to a professional and we have a range of tables to choose from.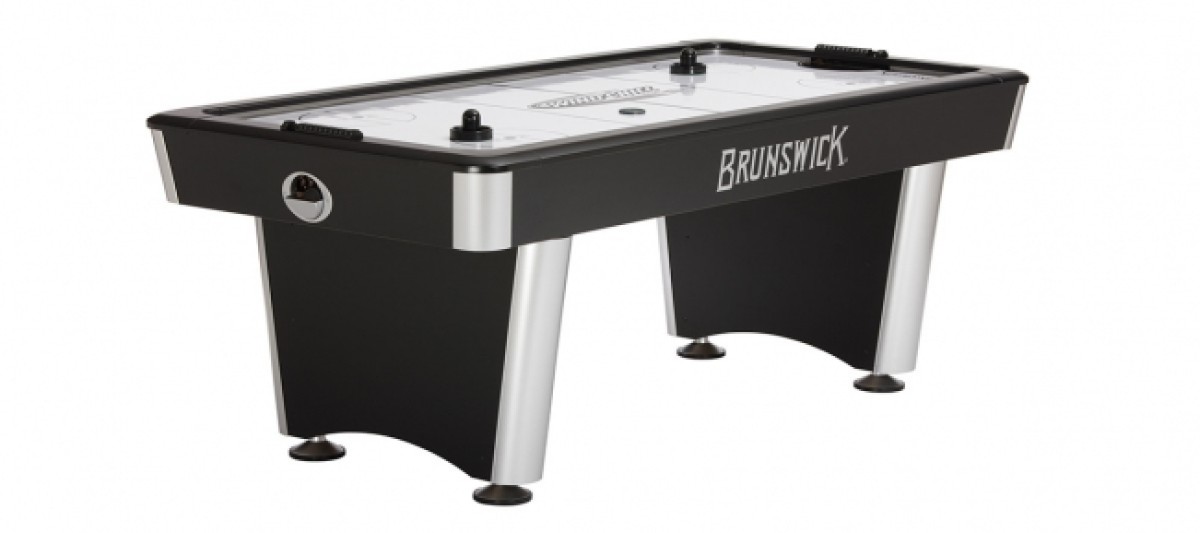 4. Big Buck Hunter HD
For those hunting lovers out there you'll really enjoy this game. Buck Hunter is the #1 selling video game of all time and is now available in HD! It is the most realistic and entertaining hunting arcade game created. From grass blowing in the wind to life-like animals, the level of detail is insane.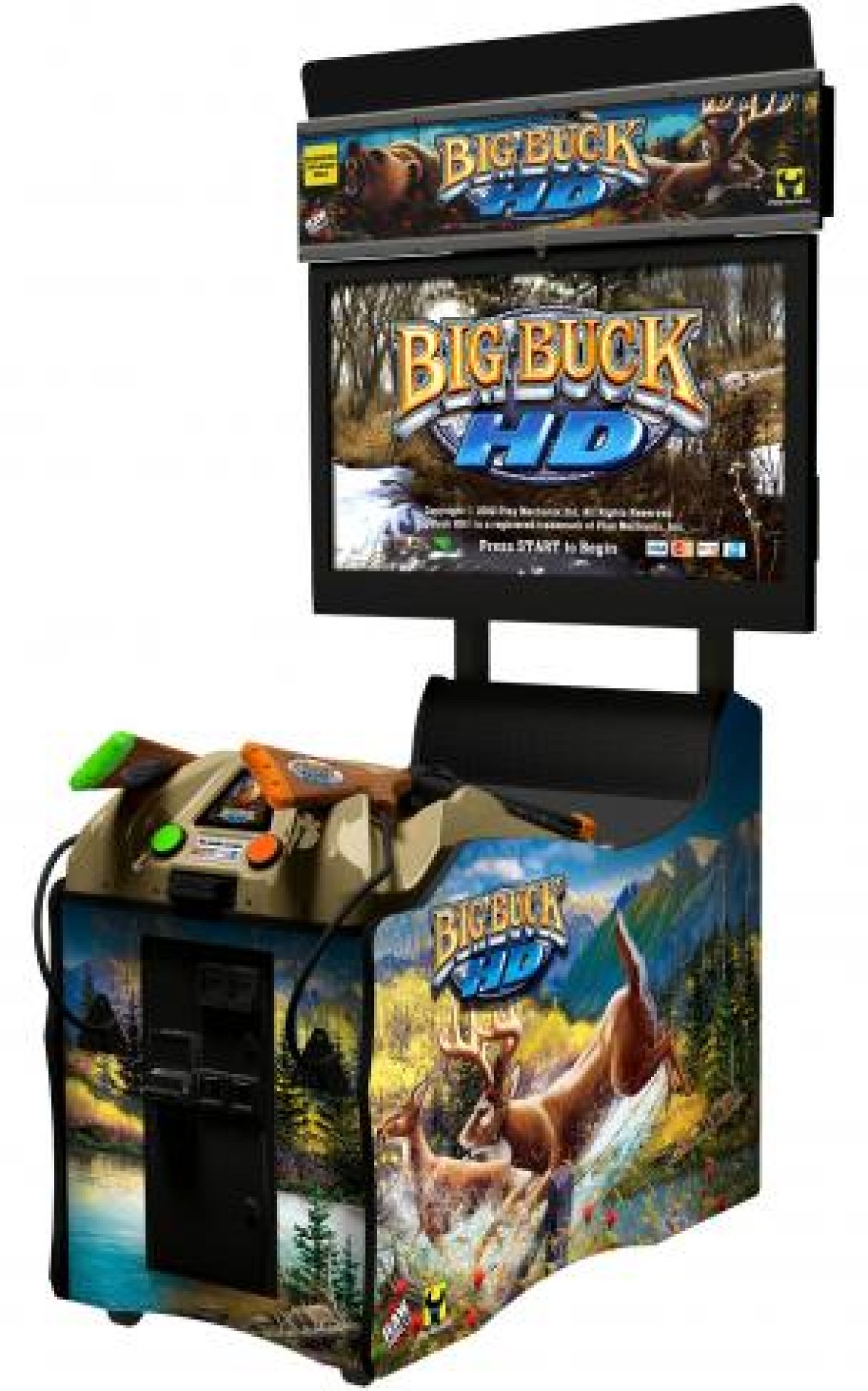 5. Pinball
Stern Pinball is continuously impressing us with their amazing features and toys to provide challenging and irresistible play. Stern produces games themed to popular bands, TV shows, movies and more! But you have to hurry because each game is only in production for a short period of time. Check out the current pinball selection here.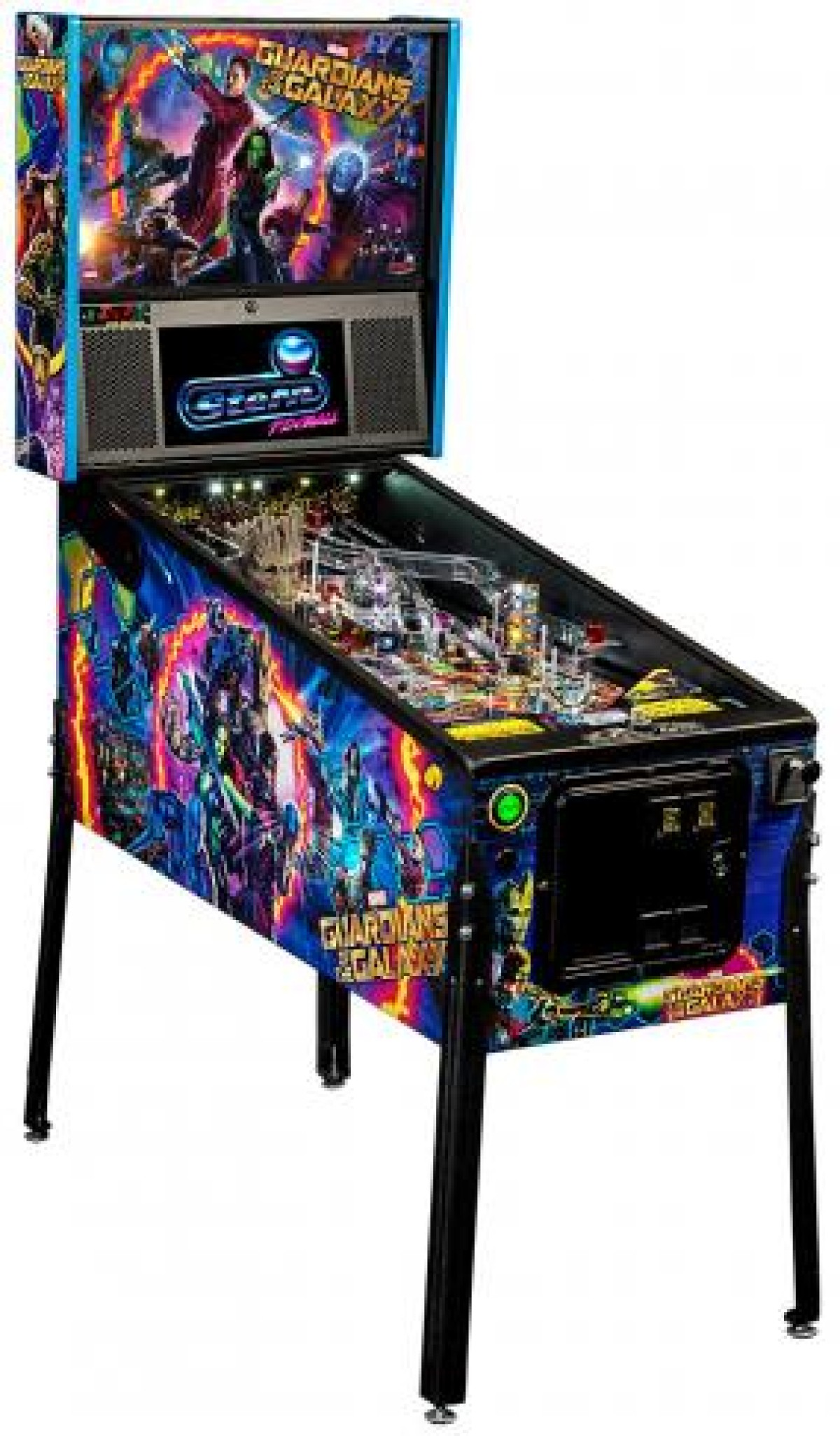 Virtual pinball is another unique and new pinball game which allows you to play 156 classic favorites, all in ONE machine. A real cabinet and controls makes it feel very close to the real thing. And, the variety and beautiful graphics make it super fun!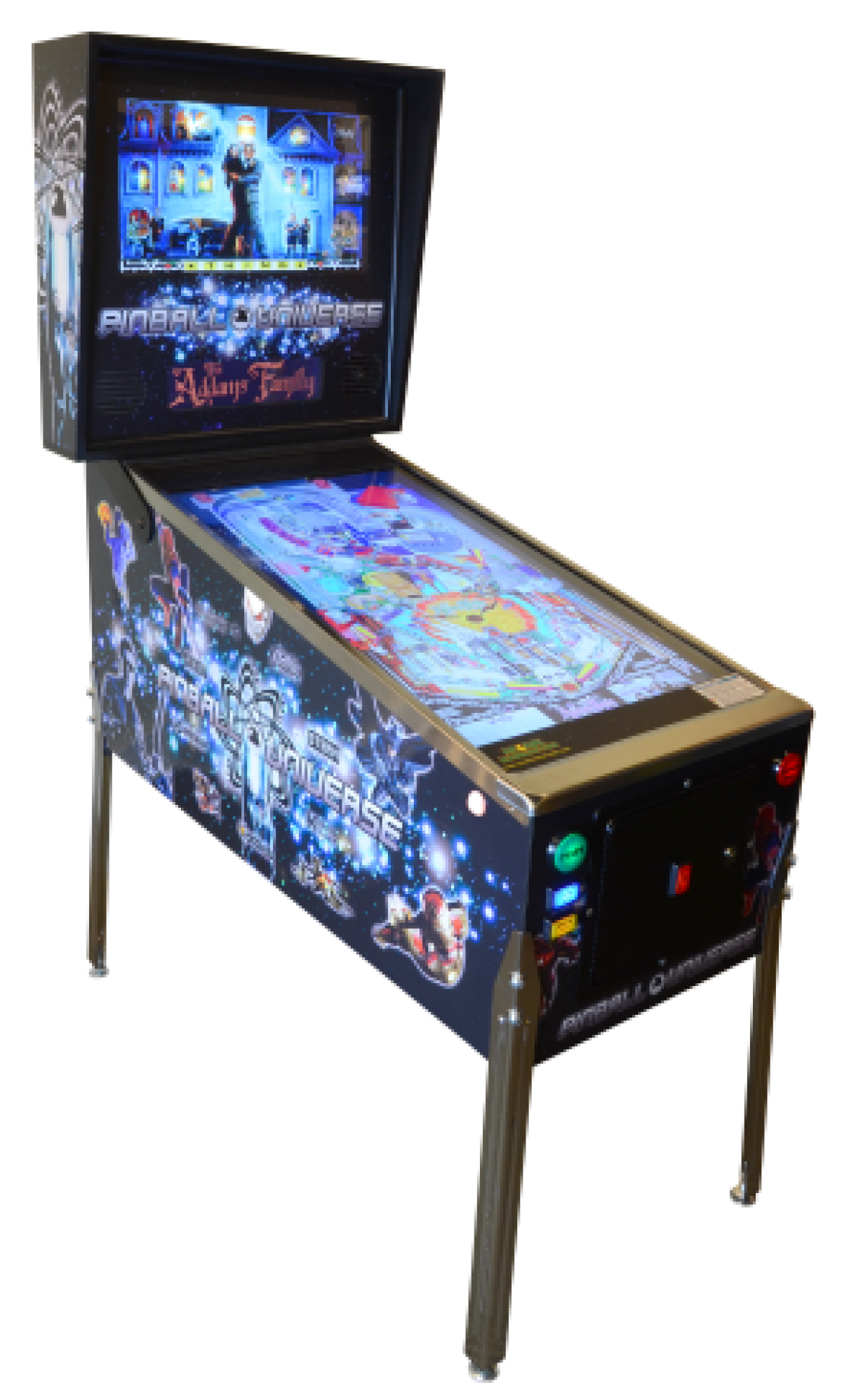 If you haven't already, be sure to view PART 1 to learn about 5 popular non-electronic family games. Come on in to test outall 10 popular family games from these two lists. Most of these games are still available to give to someone special on your list this holiday season. And we still have availability to deliver before Christmas so reserve your spot today!
Happy Holidays and thanks for visiting Entertaining Designs.
Recent Posts
Categories
Sign Up for Emails
Be the first to get info on sales, new items and more.