The Ultimate Game Room Gift Guide
Games are a great way to spend time with family so why not gift a game to someone on your list? It's sure to bring laughter and lots of fun memories. We have games in all your favorite categories including classic, unique, strategy, competitive, fast-paced, small-scale and more! There's something for everybody on this list.
CLASSIC GAMES
Looking for a classic strategy game? Why not wrap up Backgammon or a Deluxe Wooden Chess Set for the favorite person on your list. Both bring a sense of elegance to the game. The chess set is truly a work of art, with hand carved men, worthy of displaying in your home.

Do you know a cribbage lover? Then how about this unique Cribbage Paddle. Hang this cribbage board on your wall for a convenient game anytime! If the paddle is too north woods for their style we also have a classic Walnut Cribbage Board with a tailored aluminum case.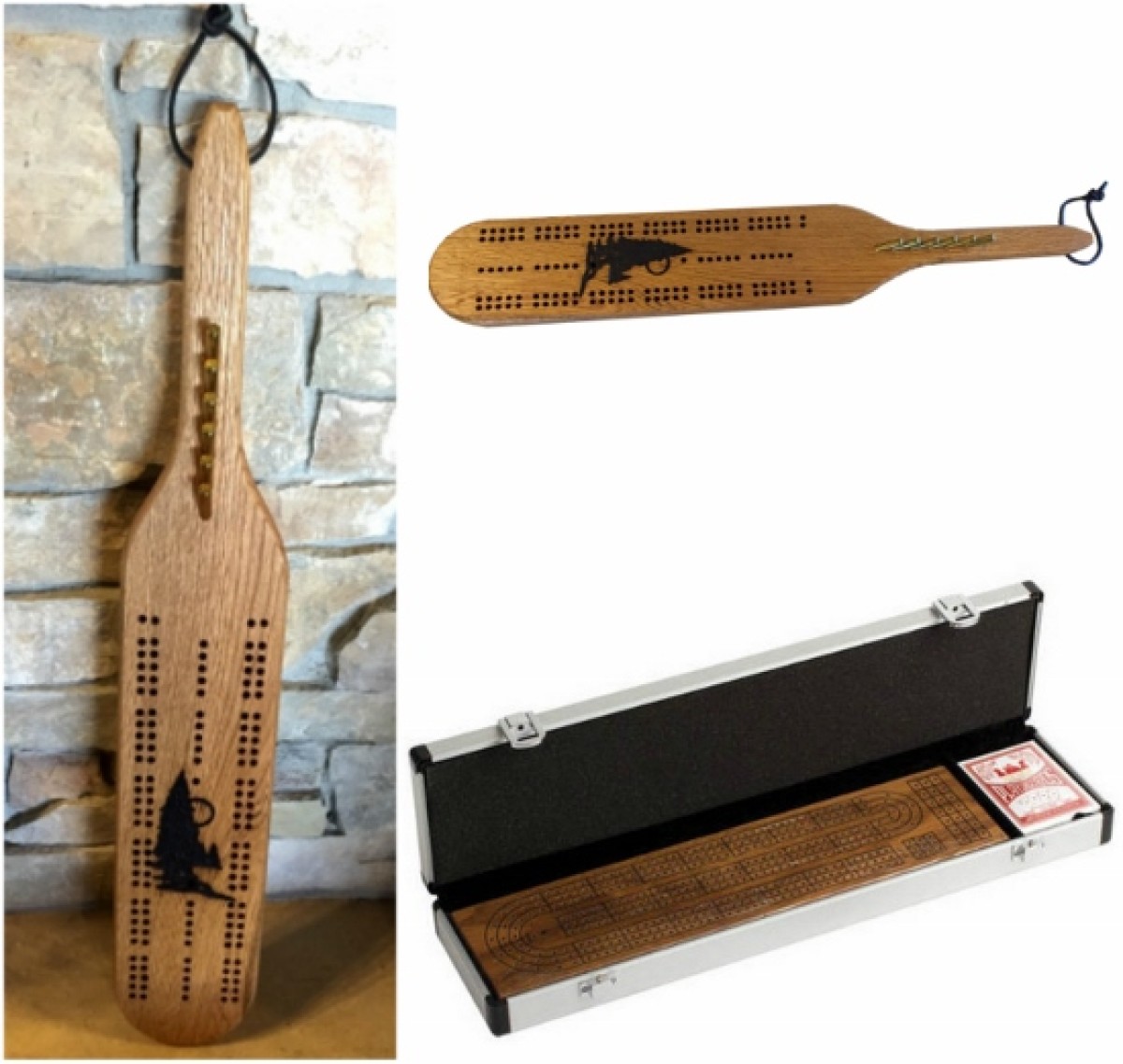 Shut the Box - A fun fast-moving game of dice for 2 or more players!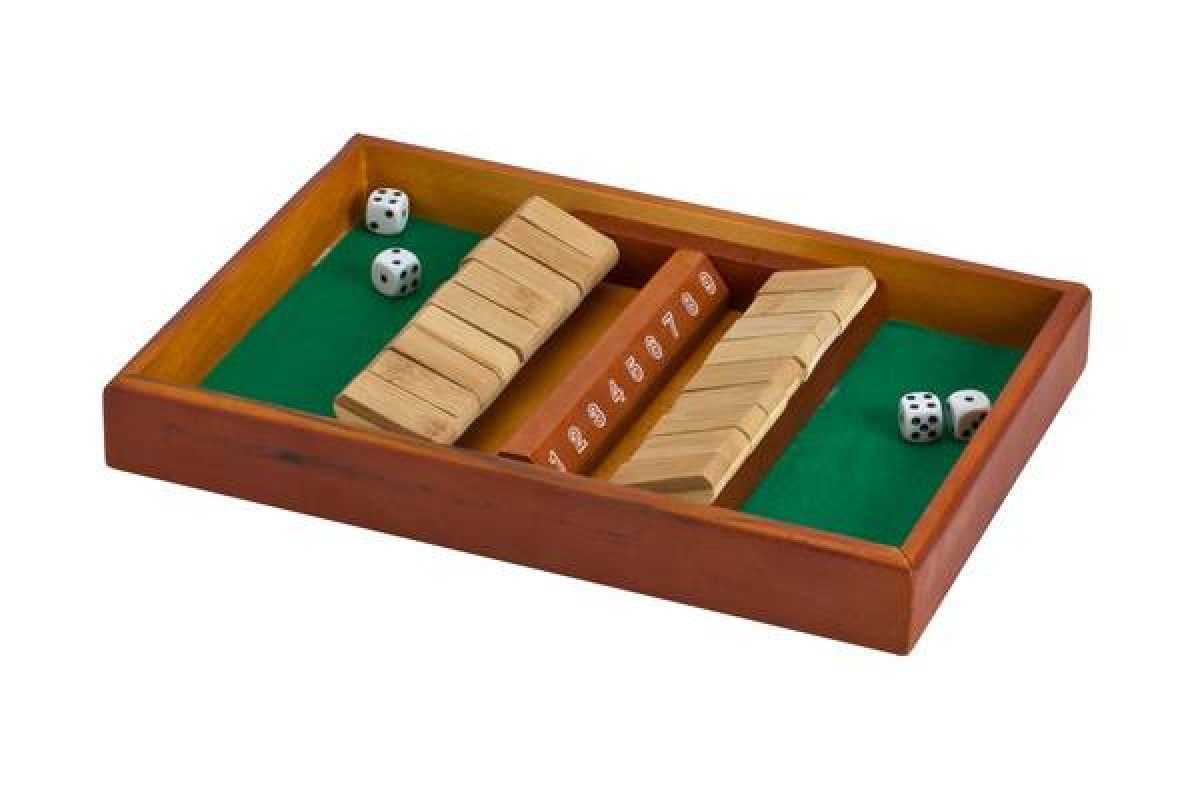 How about a luxury edition game such as: Clue, Monopoly, or Scrabble. These luxury edition games brings a sense of elegance to these classic strategy games. And make for an excellent display piece! Giant Scrabble Deluxe is also a hit with an oversized, rotating wooden game board, a raised grid and wooden tiles that are 150% of their original size. You're sure to wow with this one.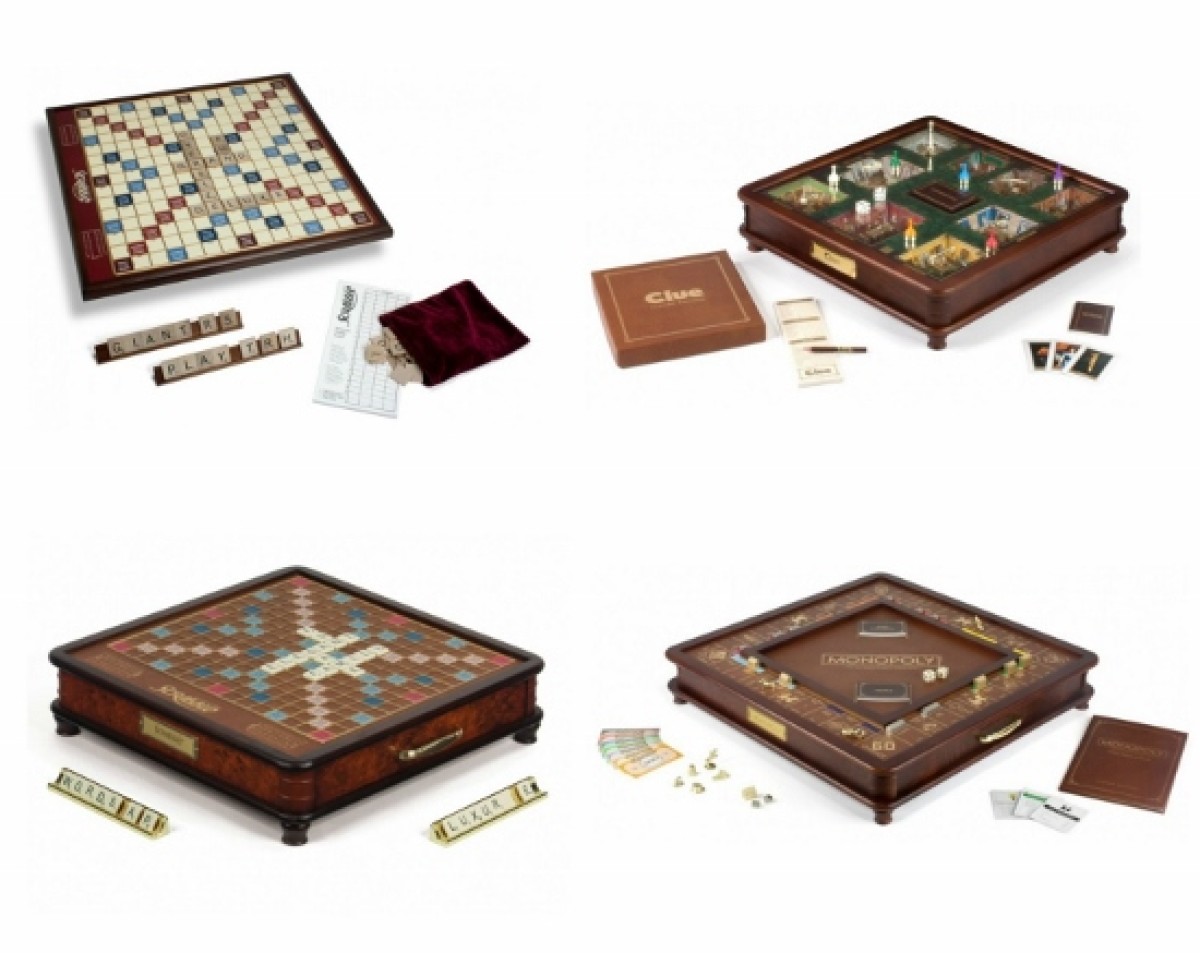 A set of Double 12 Dominoes allows you to play some of the more complicated Domino Games. It can also be used to add variety to a simpler game or allow more people to play. These Dominoes are used to play games such as "Mexican Train", "Private Trains", "Domino Trains", and "Chicken Foot", just to name a few. A fun and competitive game for the whole family to enjoy!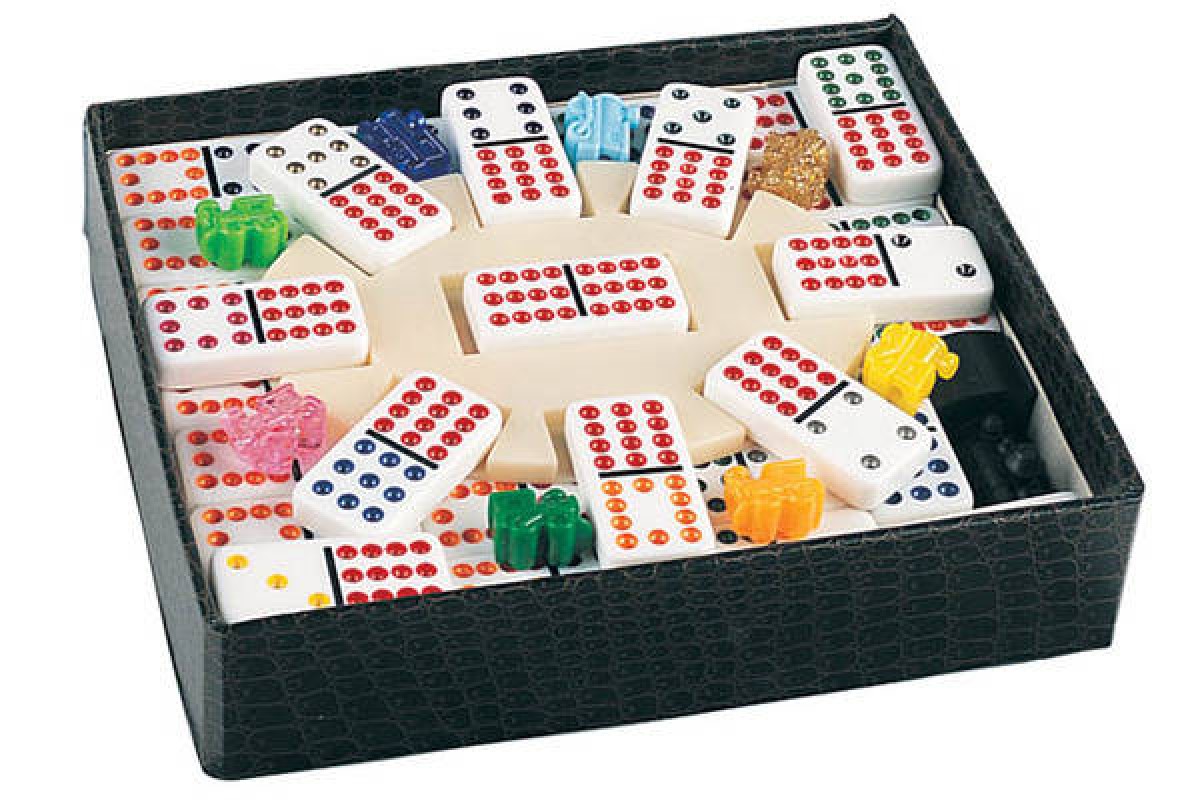 UNIQUE GAMES
Great Gatsby Bowling Set - Relive the Roaring 20s with the Great Gatsby Bowling Set. It's a functional set, perfect for a rousing game indoors or out, and as a decorative accent it's bound to strike up a conversation.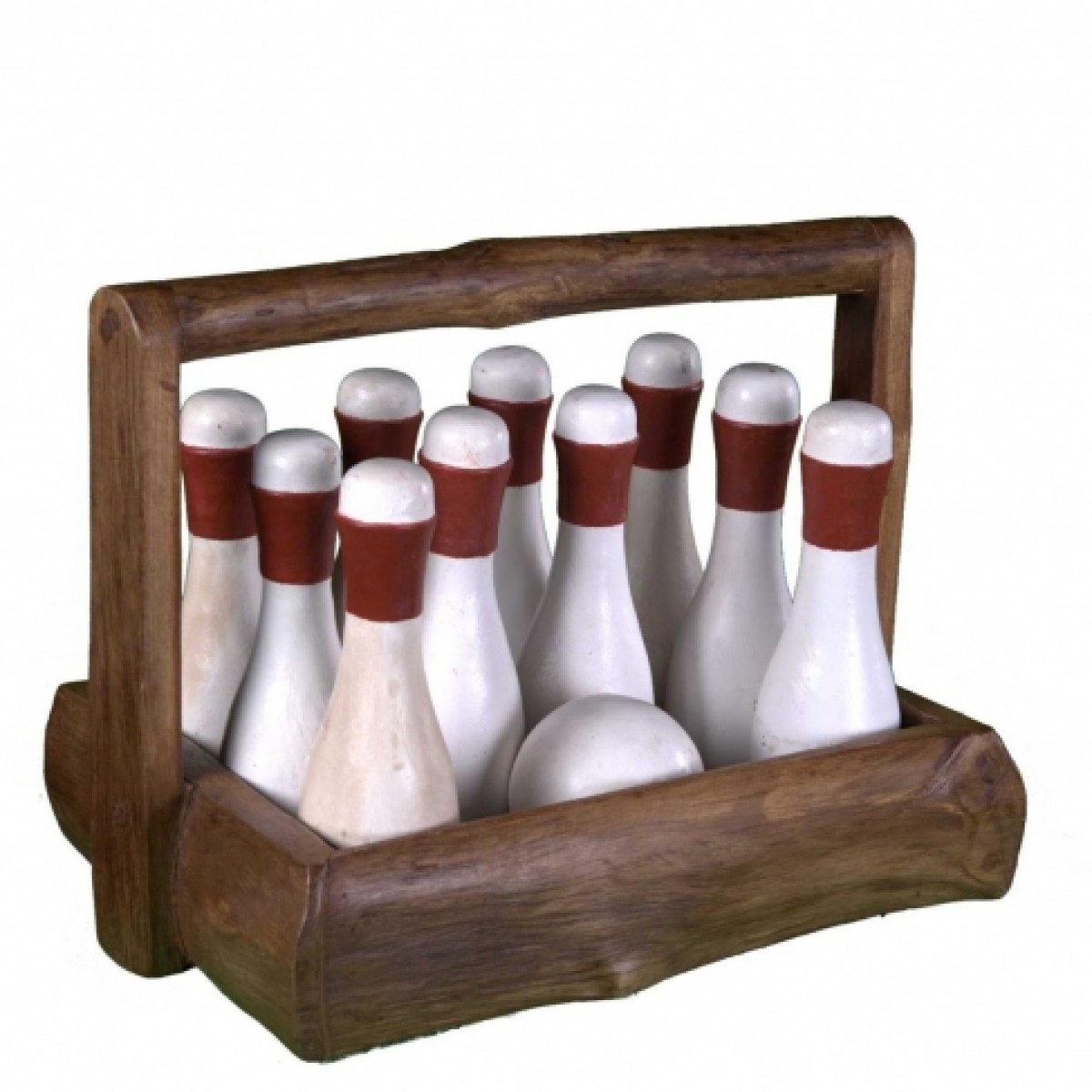 Hillbilly Horseshoes – An American lawn game in which players take turns throwing bags of corn at a raised platform with a hole in the far end. Our unique Minnesota version has all of the charm of our northern Midwest state. This game is also known as Cornhole, Tailgate, bean bag toss, dadhole, doghouse, Baggo, or simply Bags. It can be played inside or out. A fun game for all ages!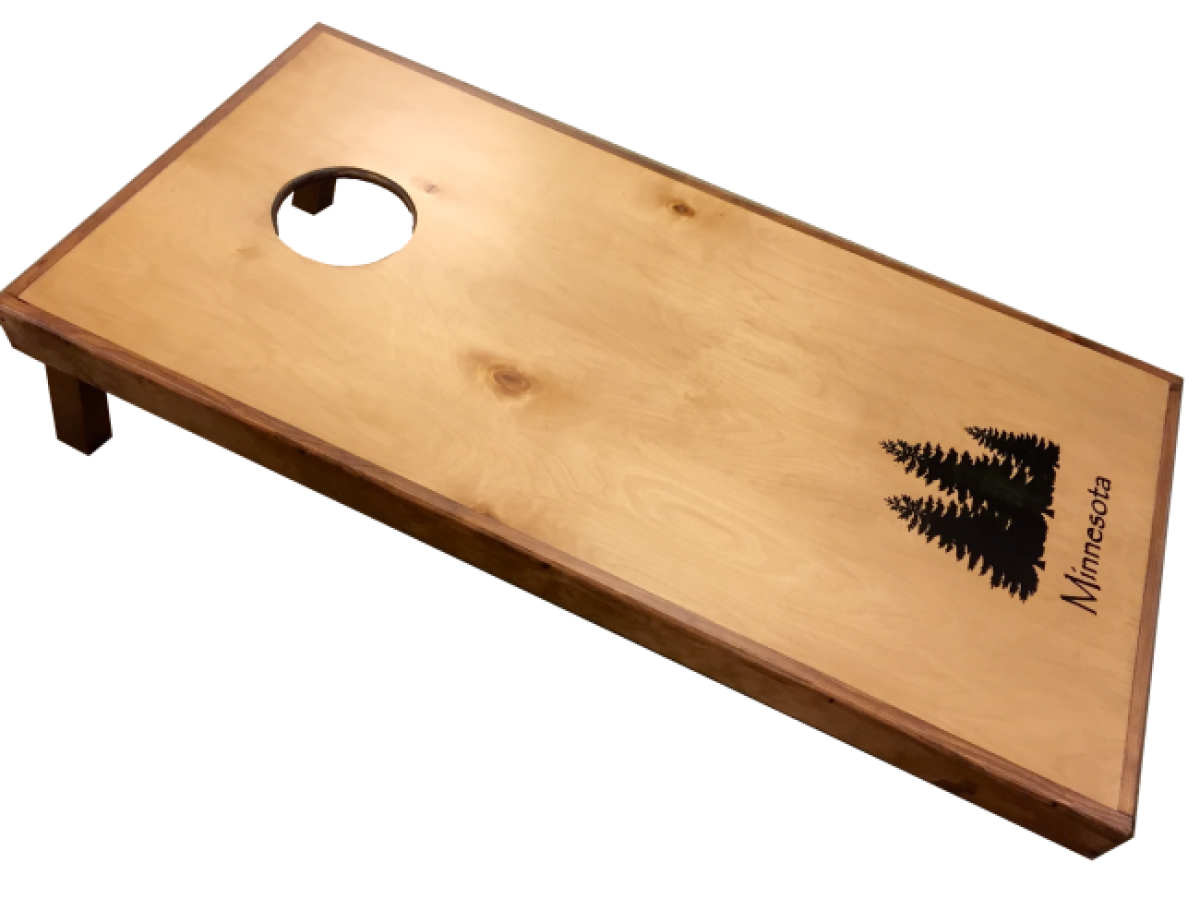 Tic Tac Toe - Hand carved from reclaimed teak and antique forged iron, this Tic-Tac-Toe Game provides hours of enjoyment. Carved onto a live edge teak game board. Xs and Os are made from salvaged iron bands off of an antique wagon wheel and are the perfect size for kids or adults!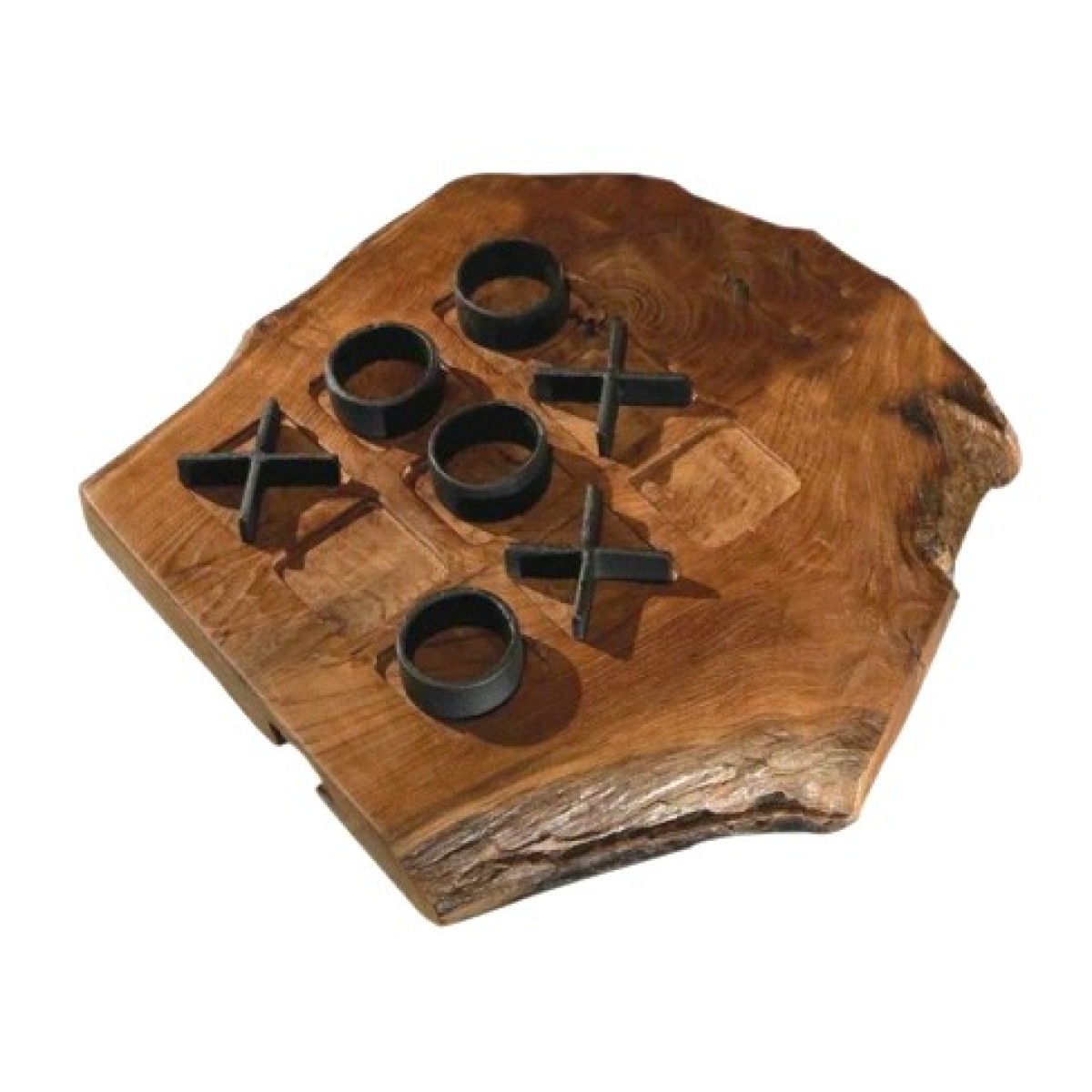 Wooden Bingo Set – Tired of the same holiday traditions? Why not play Bingo with your relatives this season. Bingo remains one of the most popular games for a large group of people. It's also great entertainment for school, company, and church events!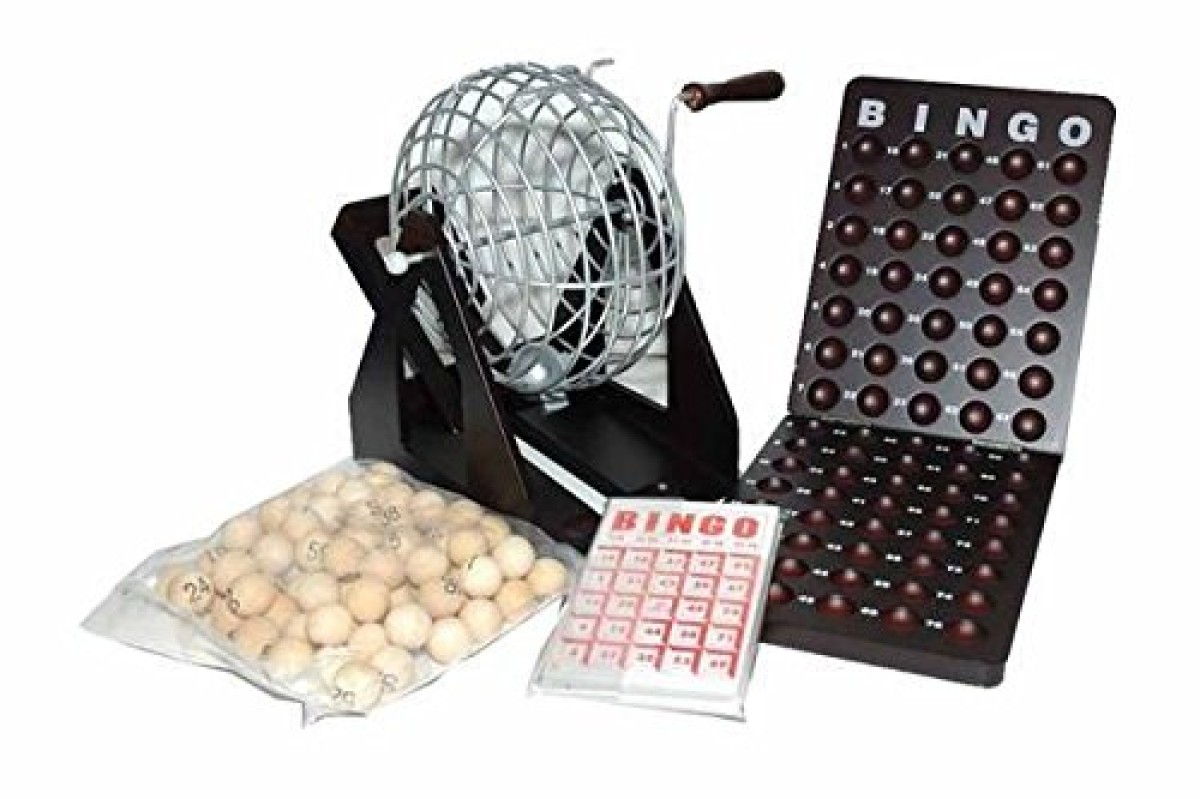 GAMES TO KEEP YOU ON YOUR TOES
Get off your chair and choose a dart board for both kids and adults alike. The ever popular Arachnid Pro 800 tournament quality electronic dartboard with plastic tip darts is great for all ages. A sisal fiber Razorback Steel Tip Dartboard keeps up with authentic dart game play, but best to keep this one for experienced throwers only. With the best selection of dart accessories you're sure to find cabinets, darts, flights, score boards, throw lines, sharpeners and more to complete this gift. Want to know more about the game of darts? Click here.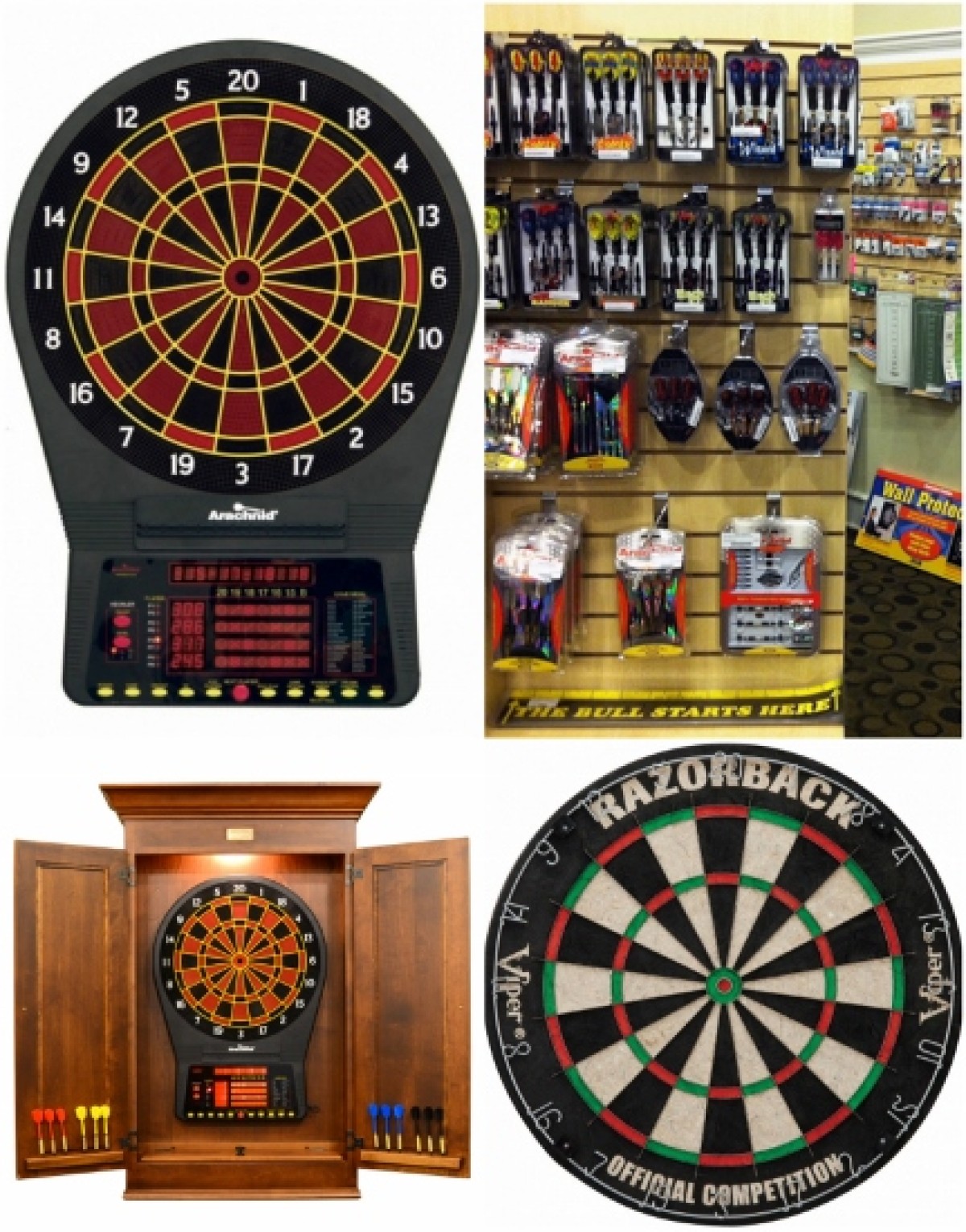 FOR THE PERSON WHO HAS EVERYTHING
Looking for something unique for a game lover who has everything? Discover a wide selection of custom framed posters, wall art, clocks, mirrors of all sizes and other accessories to help furnish their game room.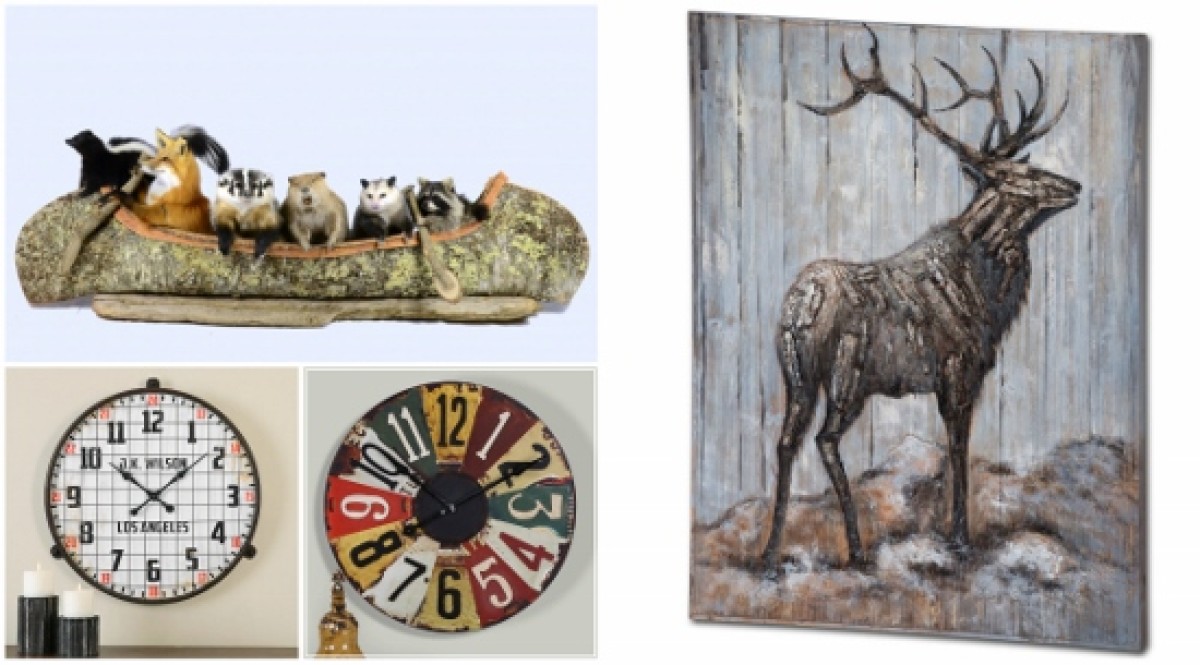 If you're looking for more holiday gift giving ideas or want to know more about products on this list, please contact Peters Billiards or visit our website.
Thanks for visiting Entertaining Design.
Categories
Sign Up for Emails
Be the first to get info on sales, new items and more.