Beautiful Fire Pits for Fall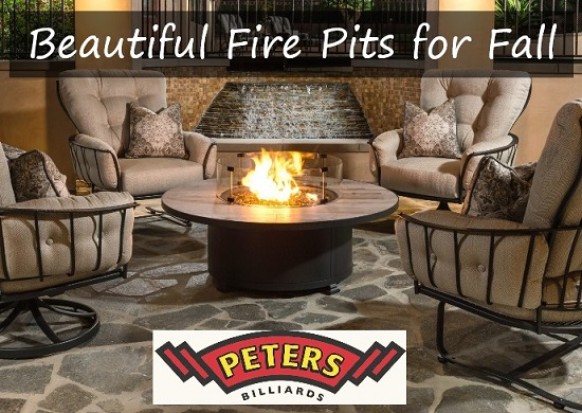 Fall weather, back to school, and cooler nights are here. It's the perfect time to enjoy those evening nights cozy around the fire. Peters Billiards has lots of gas fire pits in stock and ready to use immediately! Our fire pit selection is top notch, with a wide variety of sizes, heights, and colors available. Many firepits are on sale with some on clearance as well. Here are 7 reasons why we love gas fire pits.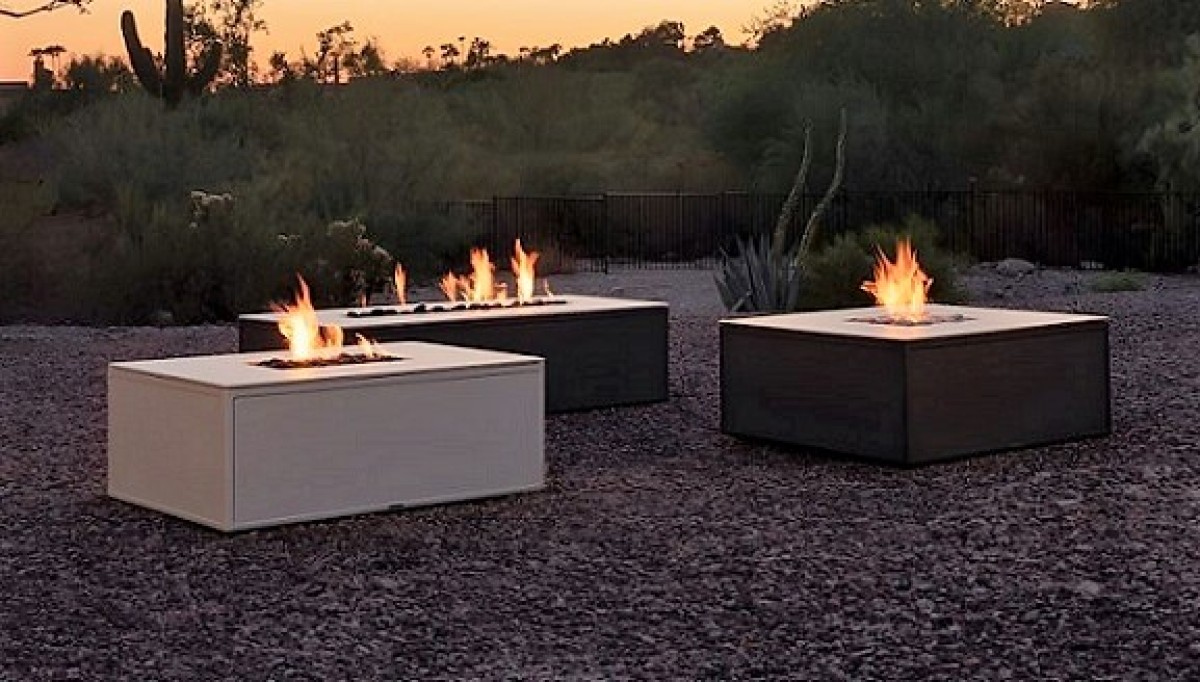 1. Adjustable flame. From ambiance to warm heat, you can adjust the flame height to account for how much heat output you need.
2. No sparks or embers. You don't need to worry about sparks or embers landing on your deck, furniture, or clothing.
3. Close to Home. Gas fire pits can be placed closer to your home on a deck or patio right outside your backdoor.
4. Doubles as a table. Most gas fire pits have a table top around the fire bowl. This spots doubles as a coffee table, casual dining table, or ottoman.
5. Customize style. Choose your size, shape, and colors to best coordinate with your landscape, home, patio size, and furniture placement.
6. Not permanent. Fire tables are able to be moved around to different locations within your patio or yard if you decide to change your furniture layout. They can also go with you when you move.
7. No smell. Wood burning fire pits have a beautiful aroma, but it's not always something you want your clothes, hair, furniture smelling like. Gas fire pits are clean burning and give off no odor.
**Remember to have the correct propane tank ready. Not all fire pits can accommodate a standard upright 20 lb. propane tank. Occasional heights require an 11 lb. tank or lay flat 20 lb. tank. Most gas fire pits have the option to convert to natural gas. Contact a licensed technician to have that installed.
Do you really love the smell of a wood burning fire pit? We have a variety of styles available including: copper, corten steel, and stainless steel.

Fire pits are easy to operate. Here is a 'How To' on lighting a manual ignition fire pit, from O.W. Lee.
Recent Posts
Categories
Sign Up for Emails
Be the first to get info on sales, new items and more.