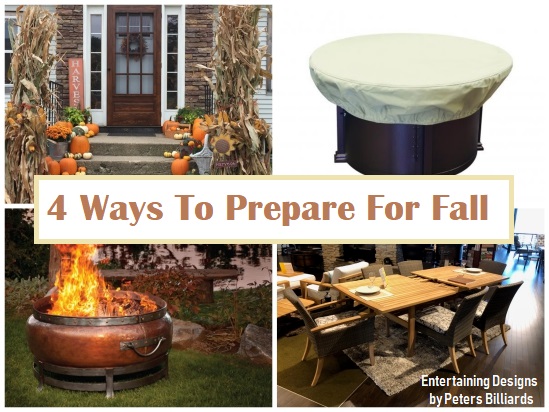 4 Ways to Prepare for the Fall Season
October 2, 2018
Houzz
Finally we're getting some cooler weather and it is fall! Fall is one of my favorite times of the year. I only wish it lasted longer. Anyone agree? By the end of summer I'm ready for everything fall has to offer including bonfires, football, pumpkin everything, fall decor, cozy sweaters, changing leaves, apple orchards and the list goes on and on. Here are 4 ways you can get ready for the fall season.
1. Decorate For The Season. As someone who enjoys decorating this is one of my favorite parts of fall. I can change out my décor! Bring on the pumpkins, cozy plaid throws, mums, corn shocks, fragrance candles, sunflowers, fall signage, leaves, fall wreaths, scarecrows, and anything that reminds you of the changing of the seasons.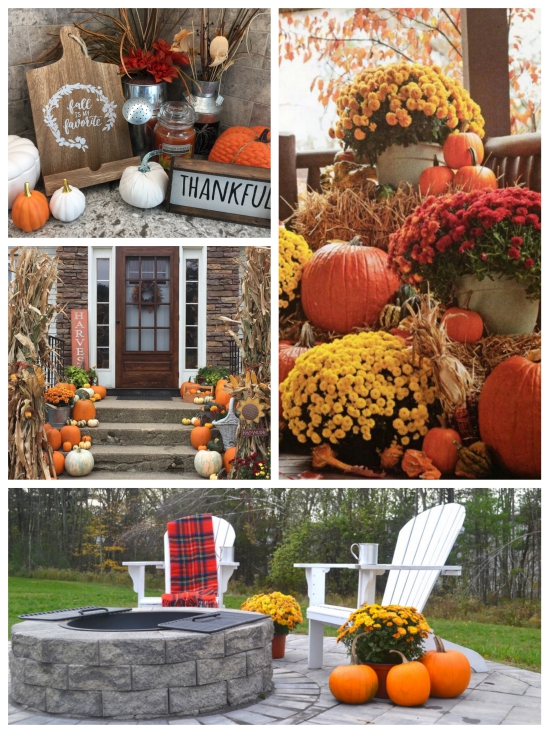 2. Take advantage of end of the season patio furniture sales. Peters Billiards still has dozens of sets and miscellaneous pieces to complete your patio. Do you have a 3 or 4 season porch? Get amazing deals on furniture to use year round. This is by far the best pricing you will find for the year. Patio furniture is in-stock and ready to take home the same day or have delivered locally within the week. Best of all you'll benefit from major savings AND have furniture ready to go at the first sign of spring.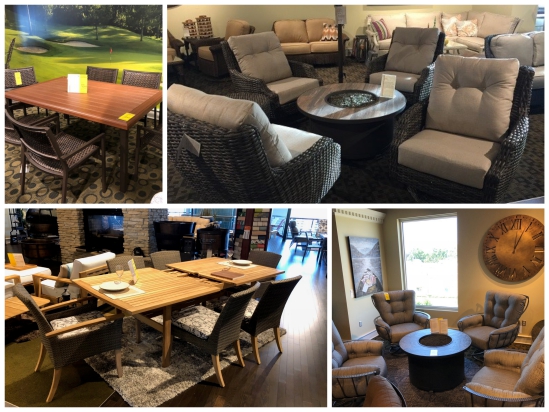 3. Enjoy A Warm Fire Pit. Right now is the ideal time for relaxing around a fire pit with family and friends. Gas fire pits offer simple options that turn on and off with a switch for those evenings when you're limited on time. Most gas fire pits also come with a table surface to set a cup of hot chocolate, apple cider, or your favorite fall drink. If you prefer a wood burning fire pit this is the time to stock your wood pile so it's ready for those spur of the moment gatherings.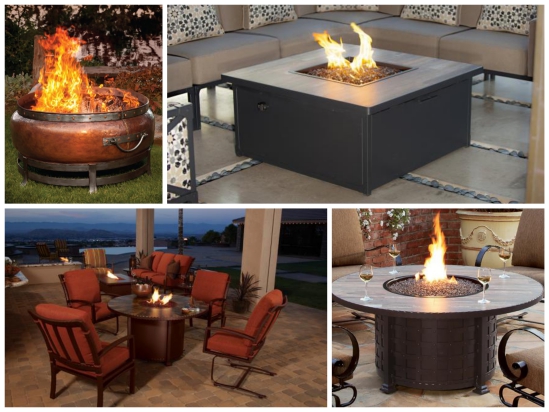 4. Invest in Patio Furniture Covers and prepare your patio for winter storage. Generally speaking we recommend storing cushions indoors during winter months to protect them from animals and keep them clean. Most other patio furniture can be left outside, but we do recommend to keep them covered. Do not store your patio furniture upside down otherwise moisture can get inside the frame which in turn with freeze and cause damage.
For more detailed care and storage information check out Peters Billiards Patio Care and Maintenance guide, as well as, refer to the manufacture of your specific brand of patio furniture.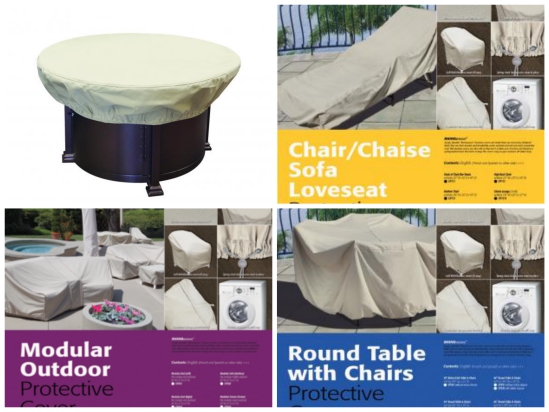 Here are a few more Fall Patio Tid Bits:
Five Must Have Fire Pits to Extend the Outdoor Season
Patio Furniture General Care and Cleaning
Thanks for visiting Entertaining Design.