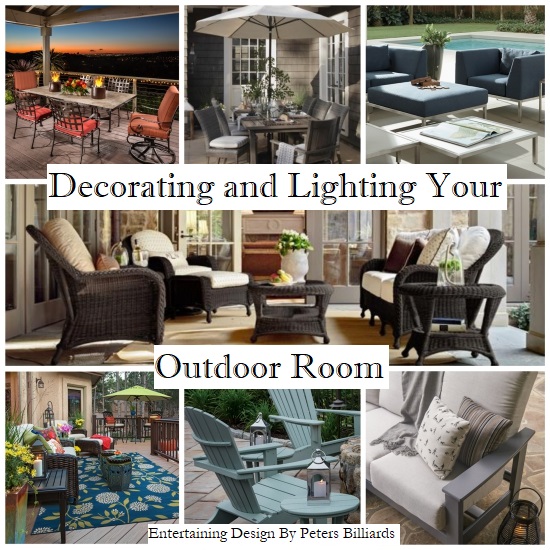 Decorating and Lighting Your Outdoor Room
June 19, 2018
Houzz
Hopefully you have your outdoor room furnished and you've been able to enjoy it a lot already this summer. If you're still looking for the perfect set, want to update an old patio set, or would simply like to add to what you already have then be sure to read 4 Tips to Furnishing Your Outdoor Room.
There's still plenty of time to take advantage of the summer season! Peters Billiards has a lot of beautiful and great quality outdoor furniture in-stock and we can also order any item in the perfect color or size anytime of the year.
Getting the most out of your outdoor room on cloudy days and into the evening hours requires lighting. Here are three types of lights to incorporate:​
1. Safety Lights. These would include lights at doorways or entrances into or out of your room. They would also include any lighting for pathways or walkways.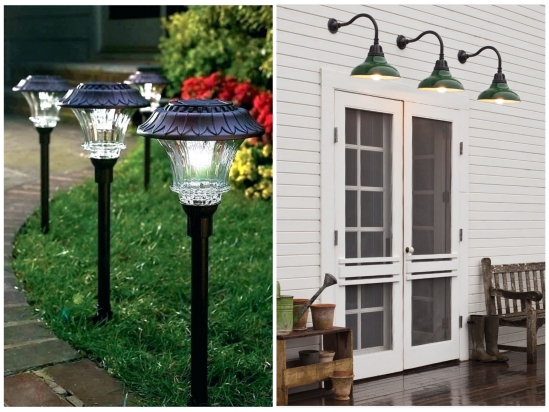 2. Task lighting. This would include lighting over an outdoor kitchen, bar, or grilling space that could be used into the evening. Task lighting would also include weather proof lamps for reading or a chandelier above a table for a late night game of cards with friends.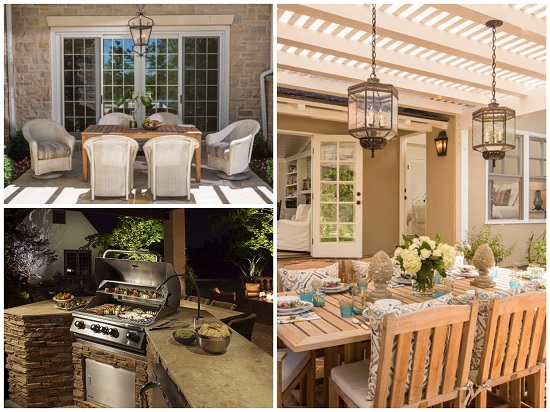 3. Accent lighting. These can be fun and exciting spots to add light to help set the mood or showcase a certain spot in the room. Ideas would be: candles, lanterns, string lights, landscape lighting, accent lighting on a stone wall, wall sconces, and much more.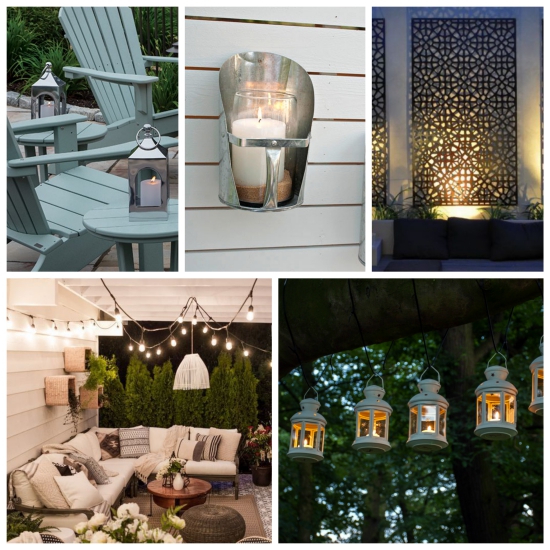 For those of you who already have your outdoor room furnished and have added the necessary lights then here are some tips on decorating. If you make it an extension of your homes interior then your outdoor room will be much more enjoyable for you. There are so many options to decorating, the sky is truly the limit. No matter your design style layering your room with at least a few key pieces will help make it inviting and comfortable to be in. You can go very minimal or very decorative and ornate depending on what makes you feel "at home". Here is a list of ideas, with photos, to help you get on track to decorating your outdoor room just for you.
Greens
On the floor, in pots, on tables, in hanging baskets, there are so many possibilities here. Greenery will incorporate your room into the outdoors and give it a welcoming feel.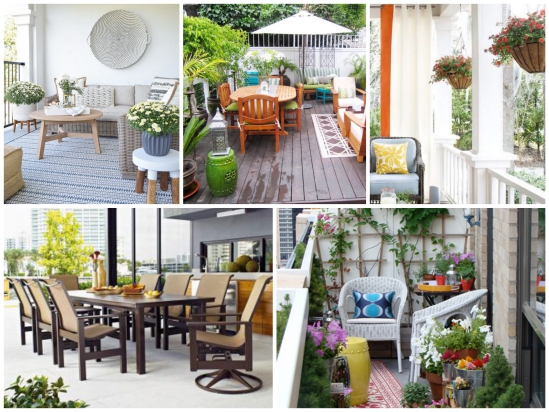 Pillows
Pillows will soften the look of a sofa, bench or chair and they invite you and guests to come, sit and stay awhile. They're also great for adding in color and to rest your head for an afternoon nap.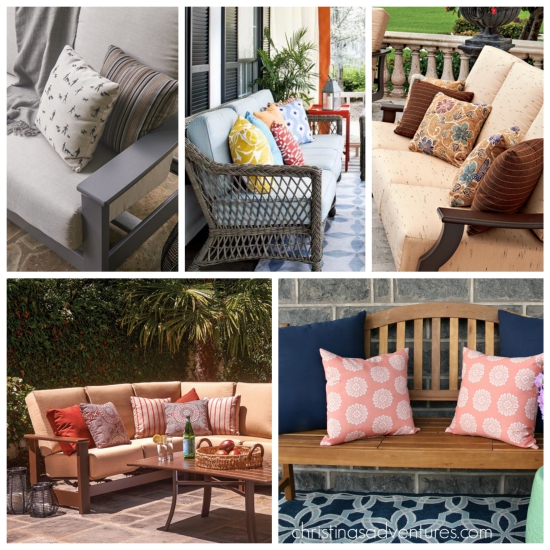 Accent Tables
Available in a huge variety of sizes, designs, colors, and materials accent tables are a must. They provide the perfect spot for drinks, food, books, and your favorite décor.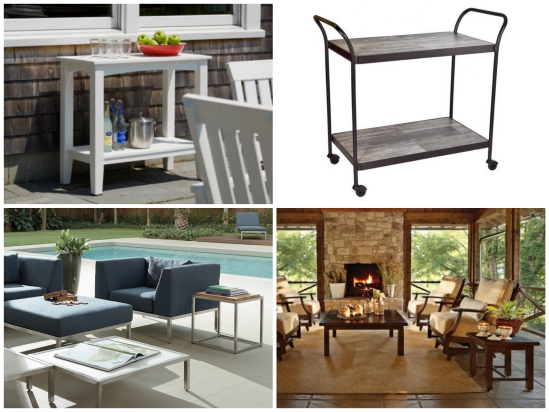 Rugs
Rugs work similar to the pillows, they can soften up a room and add in color. They also serve an important function by pulling all furniture pieces together and grounding them so they don't look as if they are just floating around the room.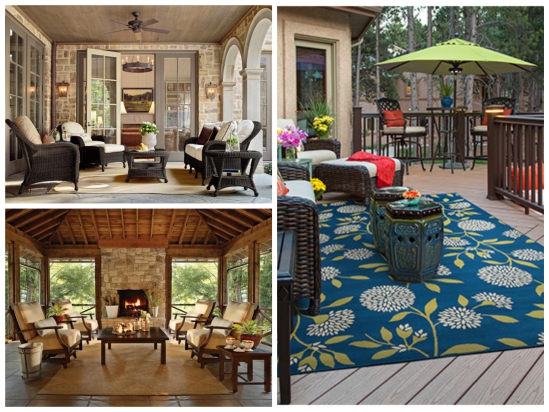 Pots and Vases
Perfect as a plant holder, an end table, or just as a beautiful decoration.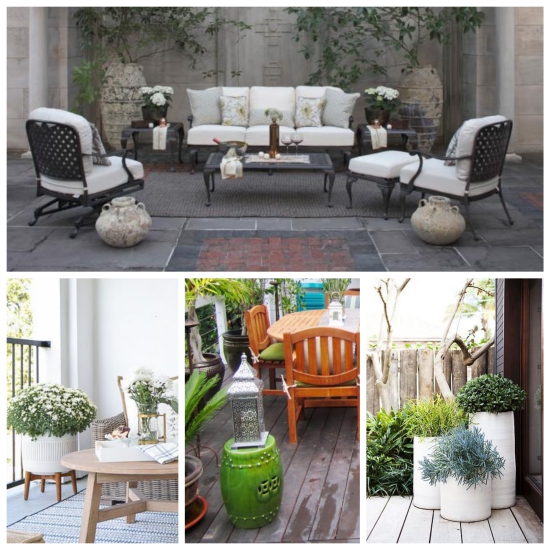 Blankets
Even in the summer, some days and especially some nights can get a little chilly. Have a few blankets on hand will allow you to cozy up and enjoy the outdoors a little while longer. They also serve to pull in texture and color as needed.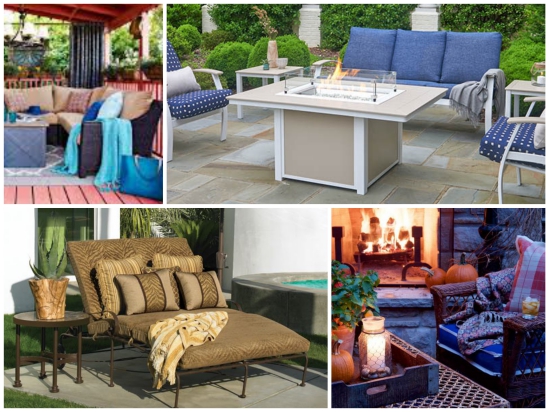 Metal
From wall hangings to tables, there are a wide variety of ways you can incorporate metal into your outdoor room design.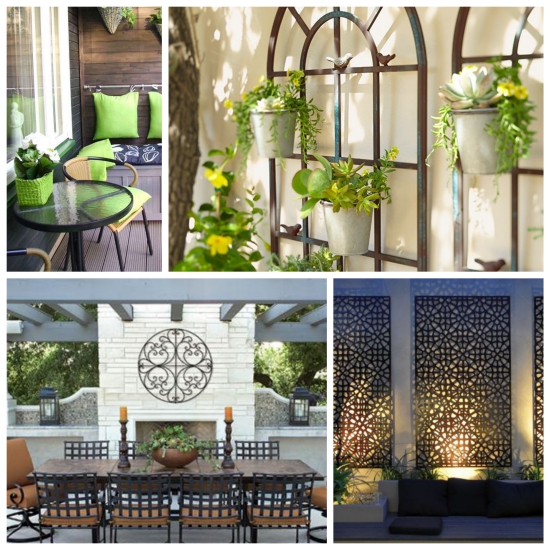 Wood and Natural Elements
You're already outdoors so look around in your own yard for items you can use to create something new.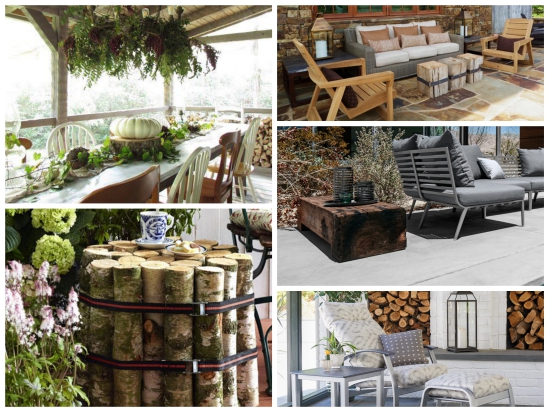 Re-purpose
Find new use for old items you already own to create unique pieces that no one else will have.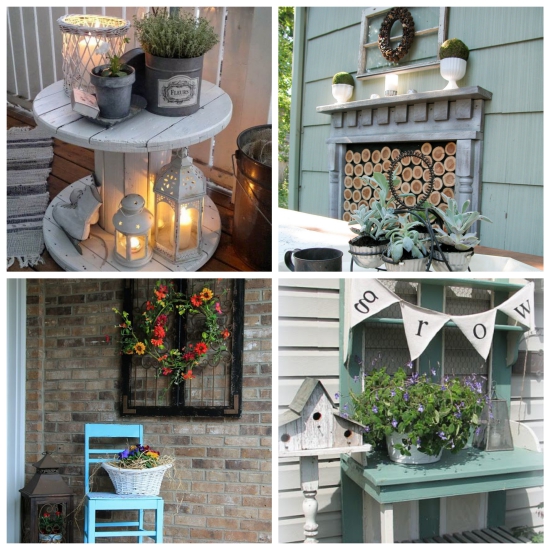 Candles
Use them inside lanterns, on tables, in sconces, and on trays. Candles bring a warm glow to the evening and can be used anywhere in the room.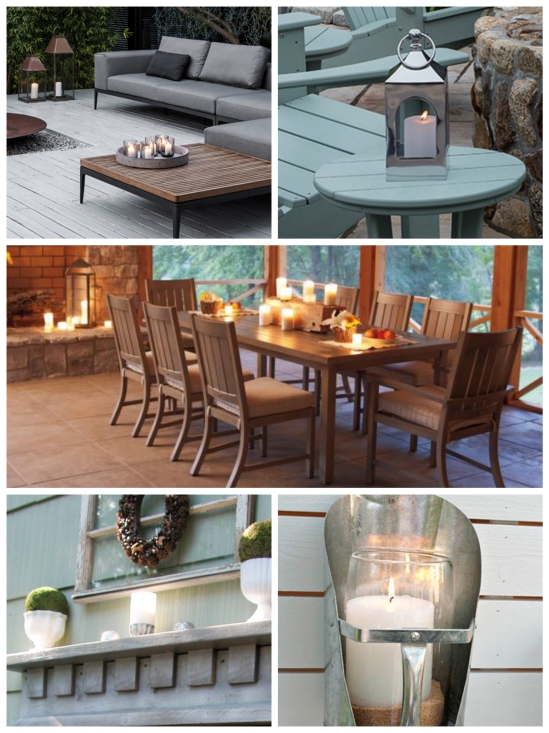 Wall Hangings
If you have an outside wall close by don't forget that can be decorated as . Just as we decorate on walls indoors you can do the same outdoors. Just be sure you choose weather proof materials if they are completely exposed.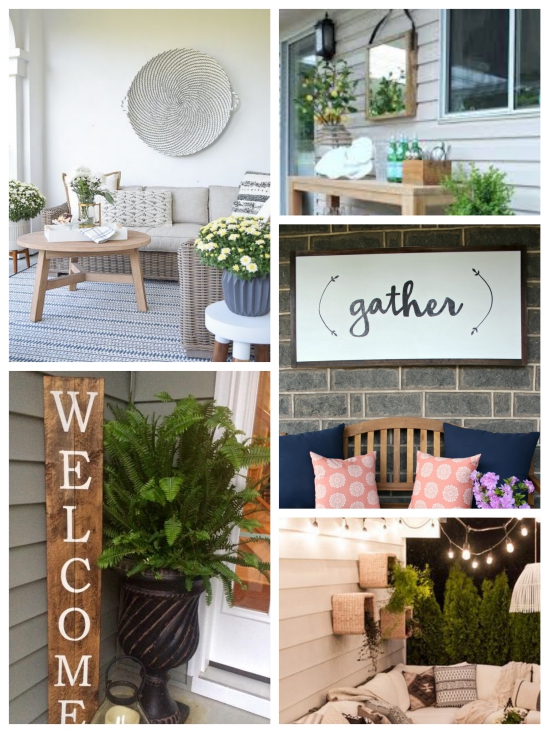 Baskets
These serve double duty as beauty and organization.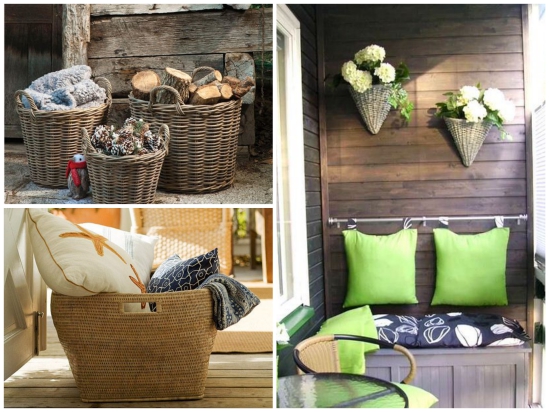 Umbrellas
A must have item if your room is uncovered. Umbrellas cover you from the sun and many can be tilted when the sun is setting to keep you shaded throughout the afternoon and evening. Umbrellas also double as a visual ceiling for your outdoor room.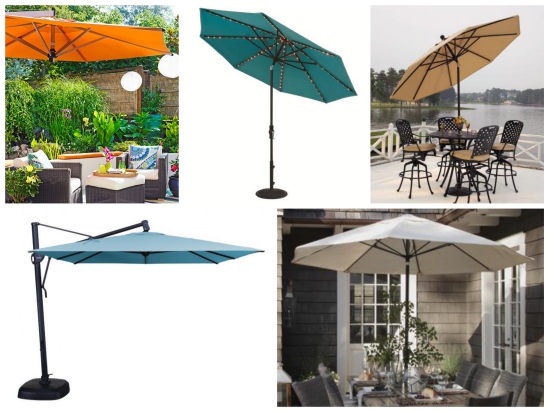 Do you need a few more ideas for your outdoor room? Then be sure to take a look at these:
Creating a Cozy Outdoor Living Room
Personalize Your Patio Furniture: 5 Tips
Patio Furniture Maintenance
Inside the Weave: All- Weather Outdoor Wicker
Guide to Patio Umbrellas
Made in America
10 Ways to Maximize Your Pint Sized Patio
Thanks for visiting Entertaining Designs.