Inside the Weave: All-Weather Outdoor Wicker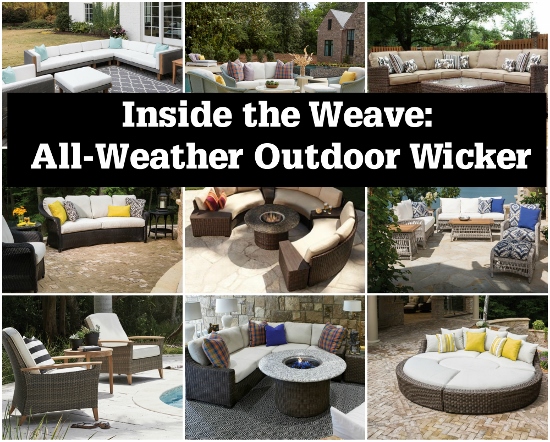 Wicker is the traditional and classic front porch furniture. Flash forward to 2017 and all-weather wicker has been transformed to meet modern design styles, needs, and all-weather durability. Natural wicker, which is not all-weather, is often seen under covered areas such as a front patio or three season porch. Natural wicker is a kind of furniture woven from a variety of cane-like materials such as rattan or bamboo, but these are not considered all-weather. The benefit of all-weather wicker is that it's built to withstand the outdoor elements such as harsh sun and rain.
At Peters Billiards we carry two types of all-weather wicker material: resin wicker and Lloyd Loom®. Both offer all-weather capabilities for long lasting use in the outdoor elements. Here's what you need to know about all-weather outdoor wicker.
All-Weather Resin Wicker
Most all-weather outdoor wicker is made of resin, a synthetic material, generally polyethylene or vinyl. This type of wicker does come in varying grades of quality. The best resin wicker will have a welded aluminum frame base and use a UV inhibiter on the weave which acts like sunscreen for furniture to make it more durable and last longer in the outdoor elements.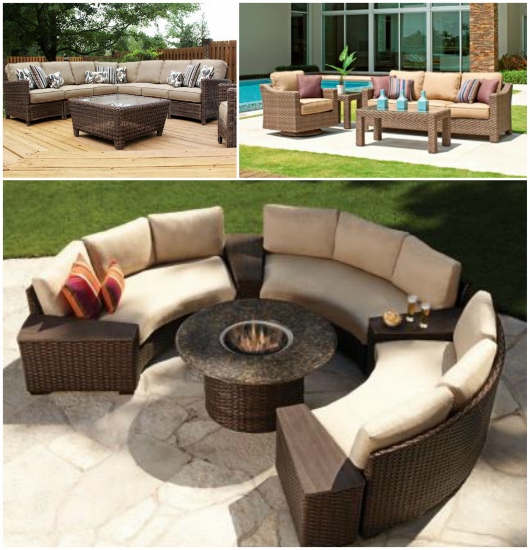 One of the manufacturers we carry, Lloyd Flanders, uses 100% virgin vinyl with no added fillers. This ensures years of soft and pliable weave and prevents it from becoming hard and brittle in the sunlight.
Resin wicker is considered low maintenance and comes in a variety of different textures, weave sizes, weave styles, and colors. Typically you cannot choose the resin weave color as it's only manufacturered in one to two color selections. Most resin woven furniture collections have a weave frame that's available "as-shown" only.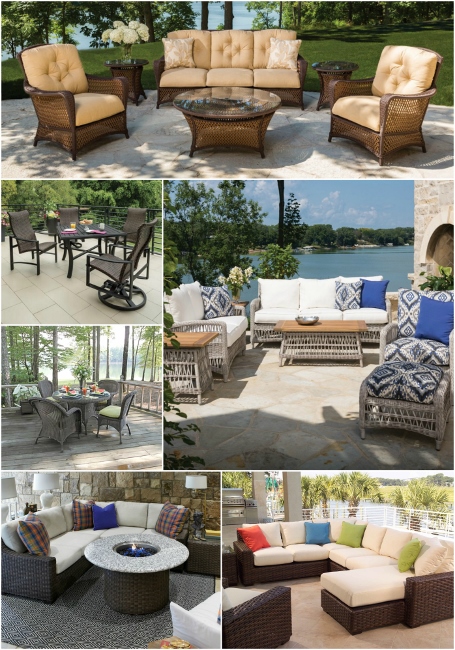 In the last few years all-weather resin wicker has also been mixed with other materials, such as metal and teak (shown below). This provides a unique blend of traditional and modern styles.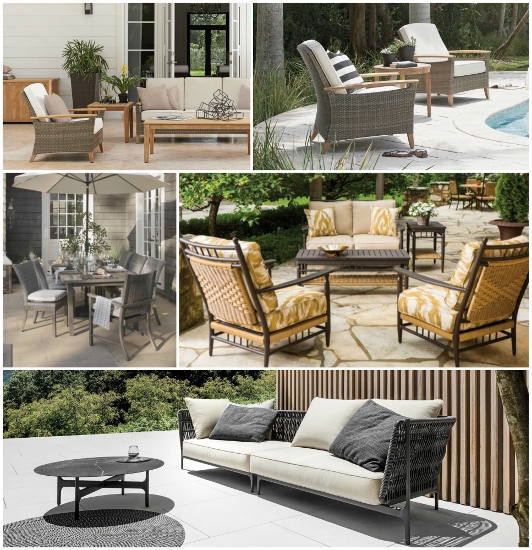 All-Weather Lloyd Loom® Wicker
One of our manufacturers, Lloyd Flanders, uses a natural material, but has transformed it into an "outdoor-able" product. Lloyd Flanders has perfected this technique and has been manufacturing furniture this way since 1917. Your grandma's hand-me-down outdoor "wicker" chair that stills look like new is most likely a Lloyd Flanders brand.
The weave is made from paper that's been saturated with a water resistant adhesive, and then twisted 29 times a foot into a durable cord. These cords are then woven into a wicker sheet which is reinforced with aluminum cords and then applied and shaped onto the desired furniture frame as seen in this construction video.
This type of wicker is time tested and proven to be very durable in all conditions. It is non-porous and moisture resistant. The weave is very structurally sound. It's a continuous weave that won't splinter or snag clothing. Underneath the weave is a welded aluminum frame which won't rust, warp, or split. It's light weight and won't absorb any moisture, either.
The painted finish is baked on and will not peel or crack. Lloyd Loom can be painted in your choice of about 20 different frame finish colors, perfect for customization.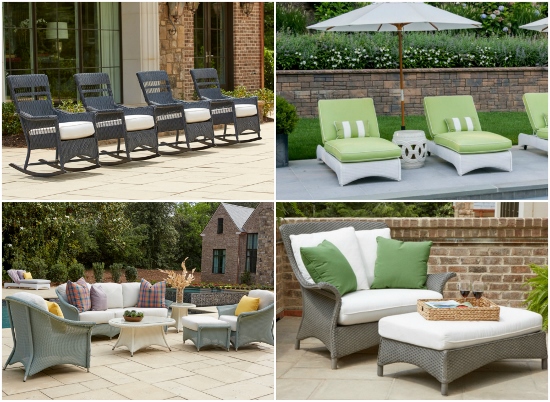 More options are becoming available for designs that combine both Lloyd Loom® and other materials such as teak and metal.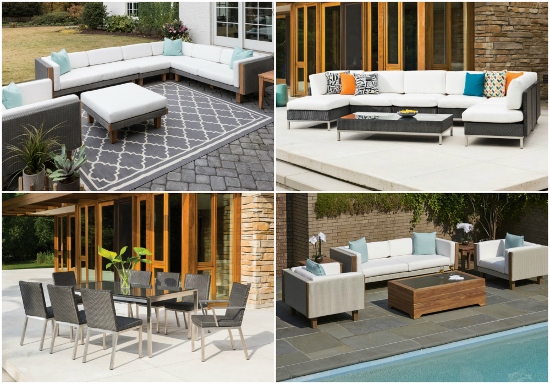 Don't Forget About the Cushions!
Keep in mind the cushions also have a lot to do with the quality of the overall structure, durability, and comfort of the outdoor wicker furniture. Look for all-weather fabrics in 100% solution dyed acrylics which hold up the best under the harsh sun's rays, stains, spills, and much more. Cushion cores should be made to be not only sit comfortable, but also withstand outdoor conditions such as the sun and rain, and keep their cushion structure even with years of use. For more detailed information on outdoor cushions take a look at Patio 411: Part II – Cushions, Fabrics and Slings and Outdoor Cushions: Do they really Hold Up?

More All-Weather Wicker Tips:
All-Weather Woven Furniture Cleaning and Maintenance
Patio 411: Part 1 – Frame Materials
Thank you for visiting Entertaining Designs.
Categories
Sign Up for Emails
Be the first to get info on sales, new items and more.