Patio Furniture Materials - The 411
June 7, 2016
Houzz
Are you just getting started on the hunt for the perfect patio furniture? We want you to make the most of the patio season and with all of the options in the industry today it's hard to know where to start. You might want to think about where the furniture is going (i.e. a patio or three season porch), how much space you have, and how it will be most often used. Once you dial in these three ideas it'll be easier to narrow down your choices and ultimately find the best type of outdoor furniture for your home.
Knowing the pros and cons of the types of materials available on outdoor furniture can also help you narrow down the best choice for you. Check out the links below for detailed information.
Outdoor Furniture – Frame Materials:
Take a detailed look at the types of outdoor materials on the market today including all-weather wicker, wrought iron, aluminum, wood, and faux wood.
Outdoor Furniture - Frame Materials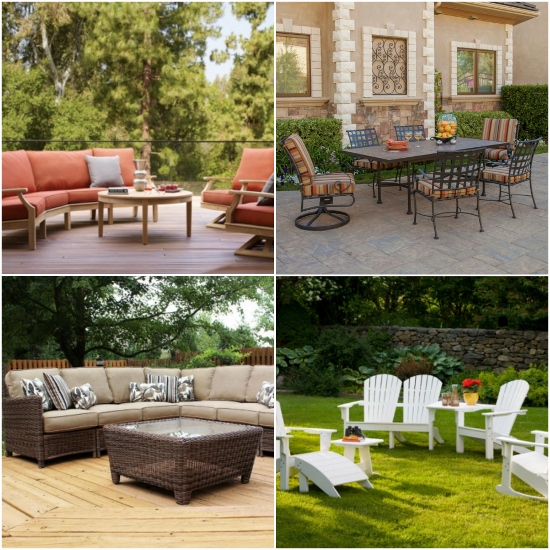 Outdoor Furniture – Cushions, Fabrics and Slings:
Take an in depth look at the type of cushions and fabrics used on outdoor furniture today. You'll learn more about why outdoor cushions CAN sit in the rain and sun and which fabrics will last the longest under the suns harsh rays and spilled foods.
Outdoor Cushions, Fabrics, and Slings
Outdoor Cushions: Do They Hold Up?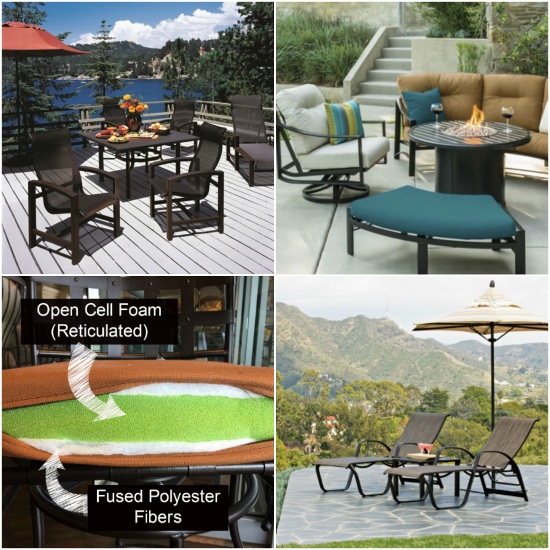 For more outdoor furniture ideas and inspiration please view past patio blog posts or visit Peters Billiards website.
Thanks for visiting Entertaining Design.