Furnishing an Outdoor Room
In Minnesota we spend half of the year with cold temperatures that keep us indoors. So as soon as the weather warms up I am anxious to spend time outdoors any chance I can. A relaxing outdoor oasis, whether big or small, is a must have to take full advantage of warm weather. Everyone has their own idea of the 'perfect outdoor oasis'. For me a simple spot to enjoy a book is really all I would need, but we can't forget about kids, husbands, wives, family and friends that we would also like to share our time with. An 'outdoor room' with a variety of seating would be most ideal. Whether your budget is big or small you can create an outdoor room that fits in with your personal style and outdoor entertaining needs.
Here are a few key things to think about before planning your outdoor room.
1. What will it be used for? Every space needs purpose in order to properly furnish. Otherwise you end up with pieces that don't get used or worse - a room that doesn't get used.
If you entertain a large group of people often be sure to have an abundance and a variety of seating such as stools, dining chairs, sofas, and lounge chairs. Stackable or folding chairs are a great add in during big gatherings.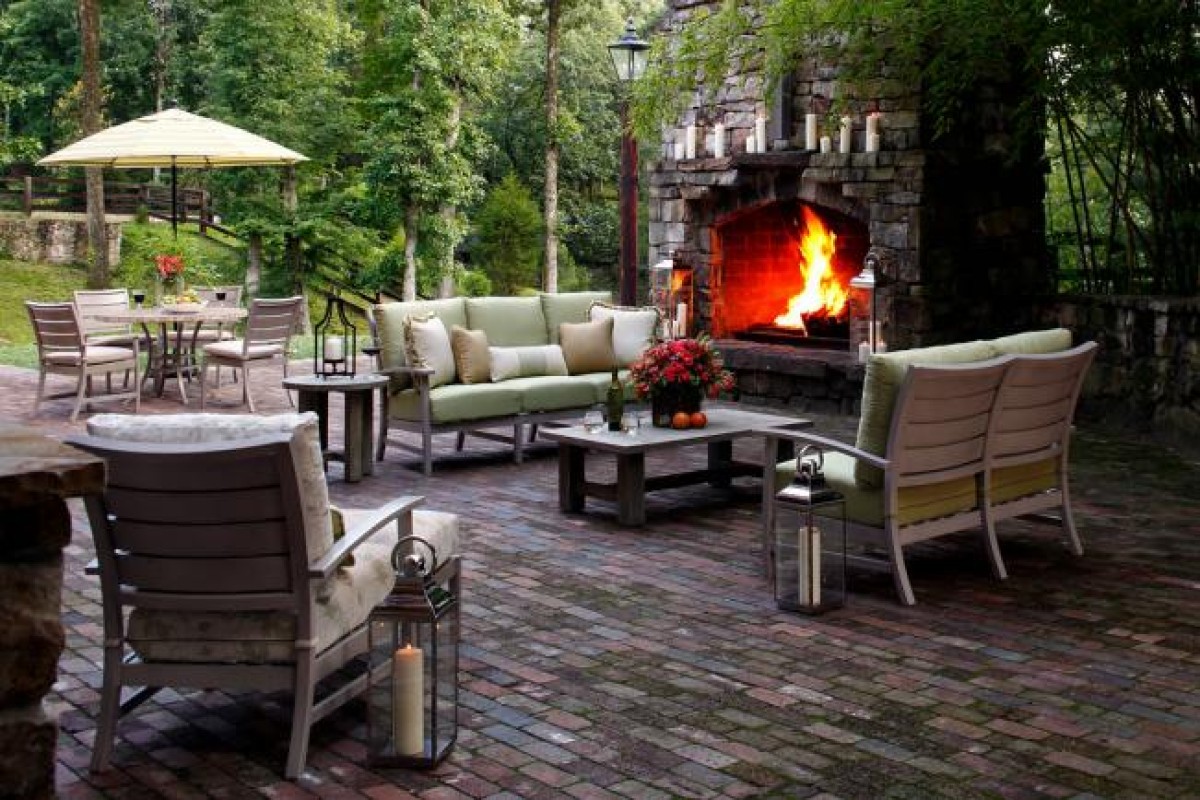 (Example of a variety of seating for an outdoor room by Summer Classics)
Will the spot be used primarily for dining? A dining table and chairs is more suitable for formal dining while a chat height table and swivel rocking chairs works best for casual meals like appetizers and relaxing into the evening.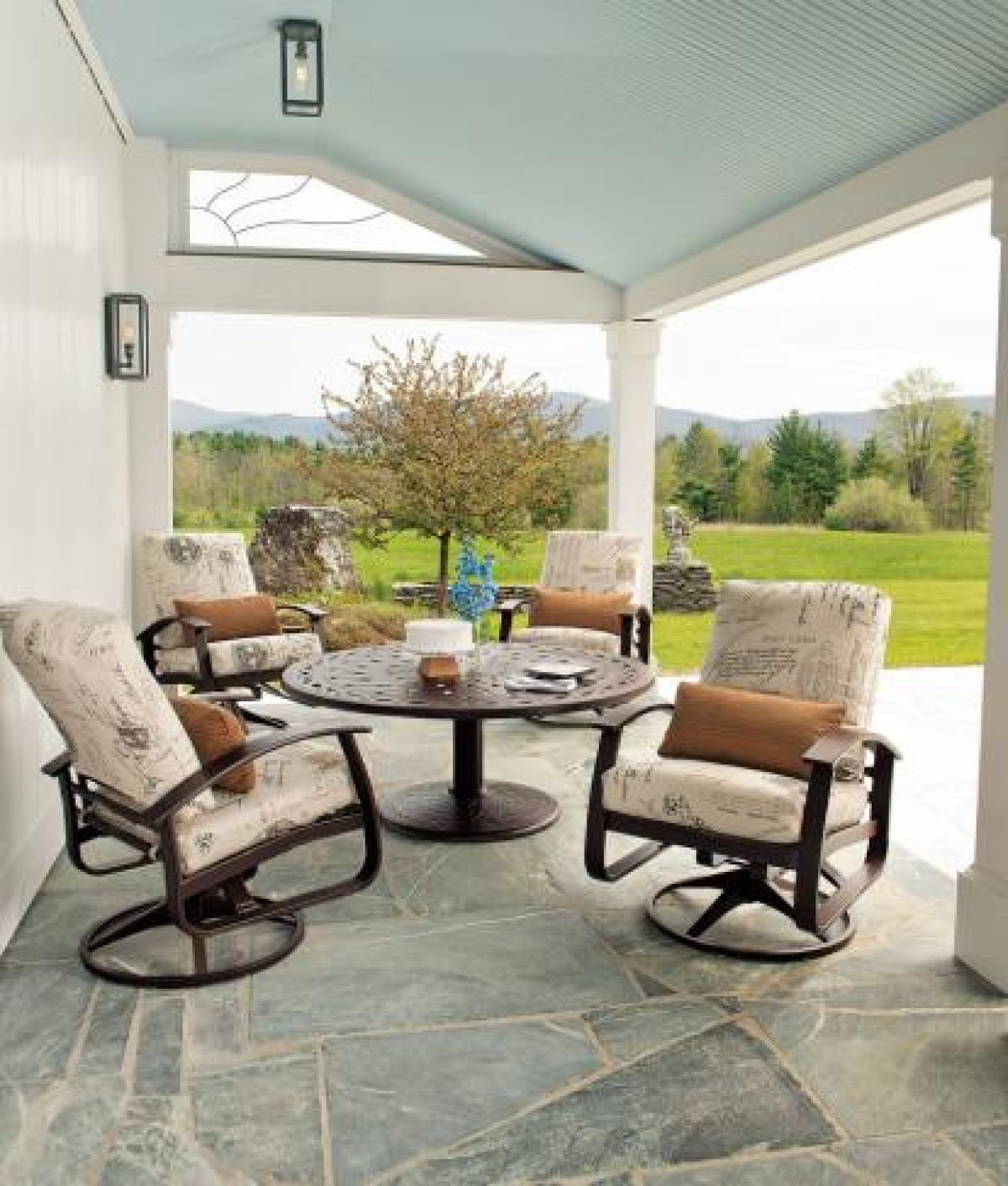 (Belle Isle Cushion Chat Set by Telescope Casuals)
Do you plan to mount a TV? Then most likely a sofa, sectional, grouping of cushioned chairs or some combination of comfortable seating would be your best route.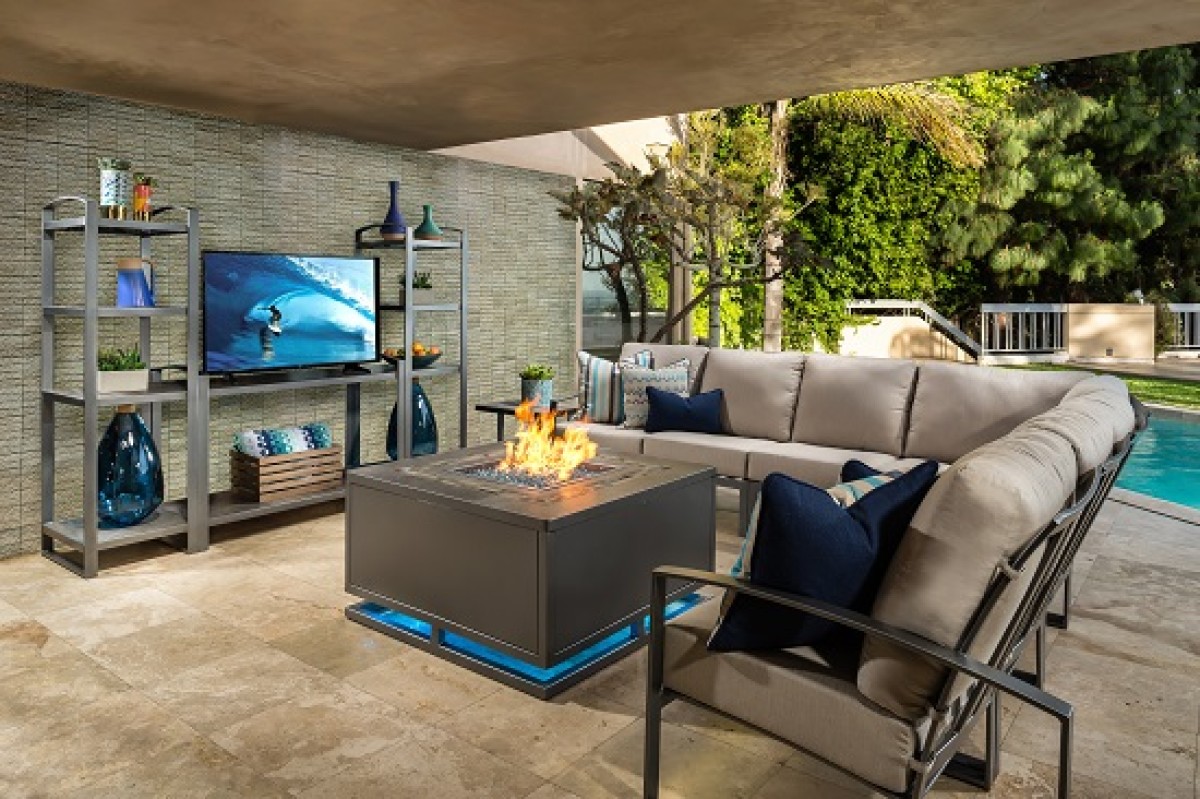 (Pacifica Sectional by O.W. Lee)
2. Who will be using it?
It will make a difference if you have kids, teens, adults, and/or elderly using the space daily. Benches make great seating for young kids to climb in and out, while a sturdy chair works best for elderly.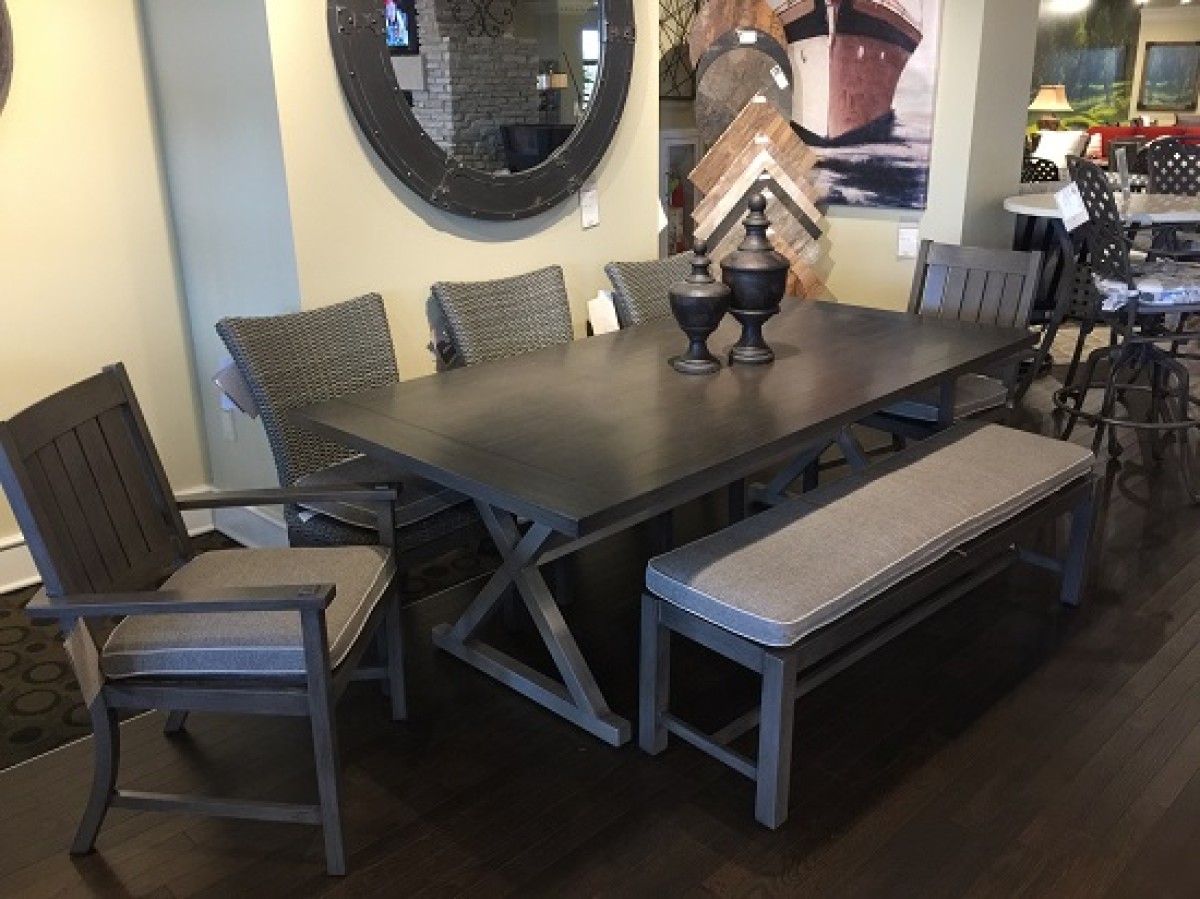 (Dining table with combo bench and chair seating by Summer Classics)
Deep cushioned sectionals are wonderful for kids and they can fit many people in a small space which works great for large families.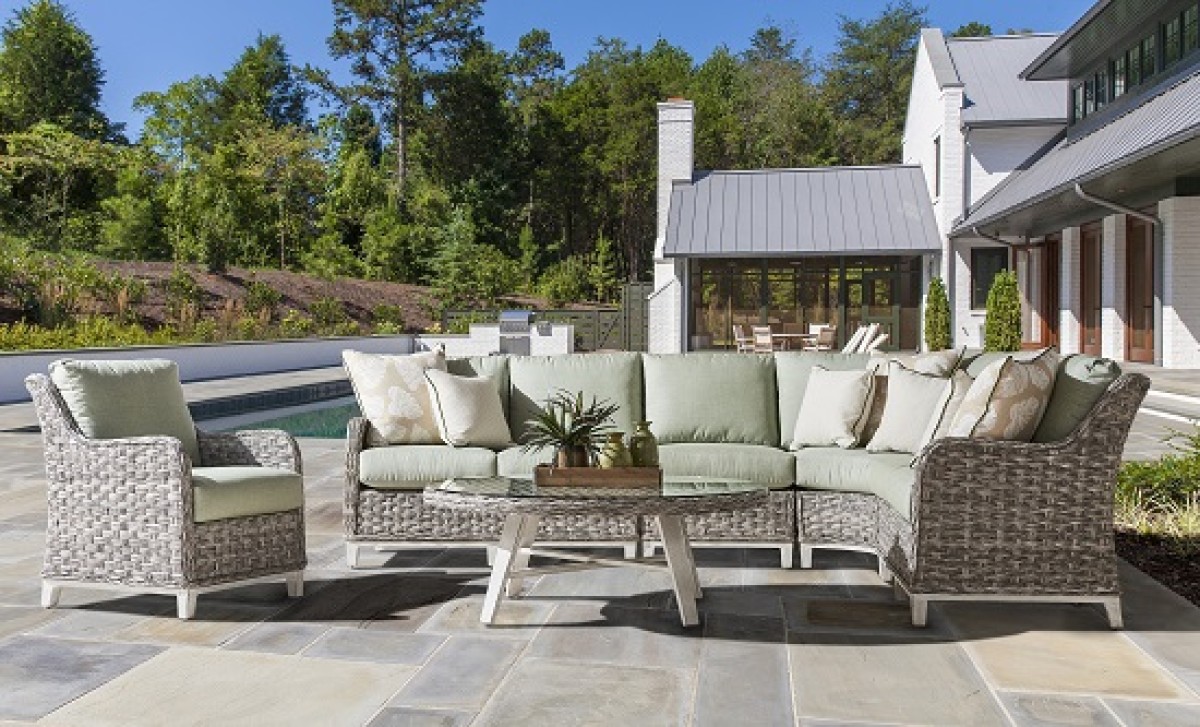 (Grand Isle deep seating by South Sea Rattan)
Don't forget about end tables, coffee tables, storage chests, ottomans and many other very functional pieces for the people using the space on the daily. You will need these neccessary spots for your books, lamps, drinks, kids toys, blankets, and so much more.
3. What are you measurements?
Be sure to measure your space to ensure you can fit the table, sofa, sectional, fire pit, or whatever items it is that you have your eye on. If you space is looking a little tight then look for furniture pieces that offer double duty or have the ability to fold, store, or stack. Be sure to take into consideration walkways and enough room to move around the space as well.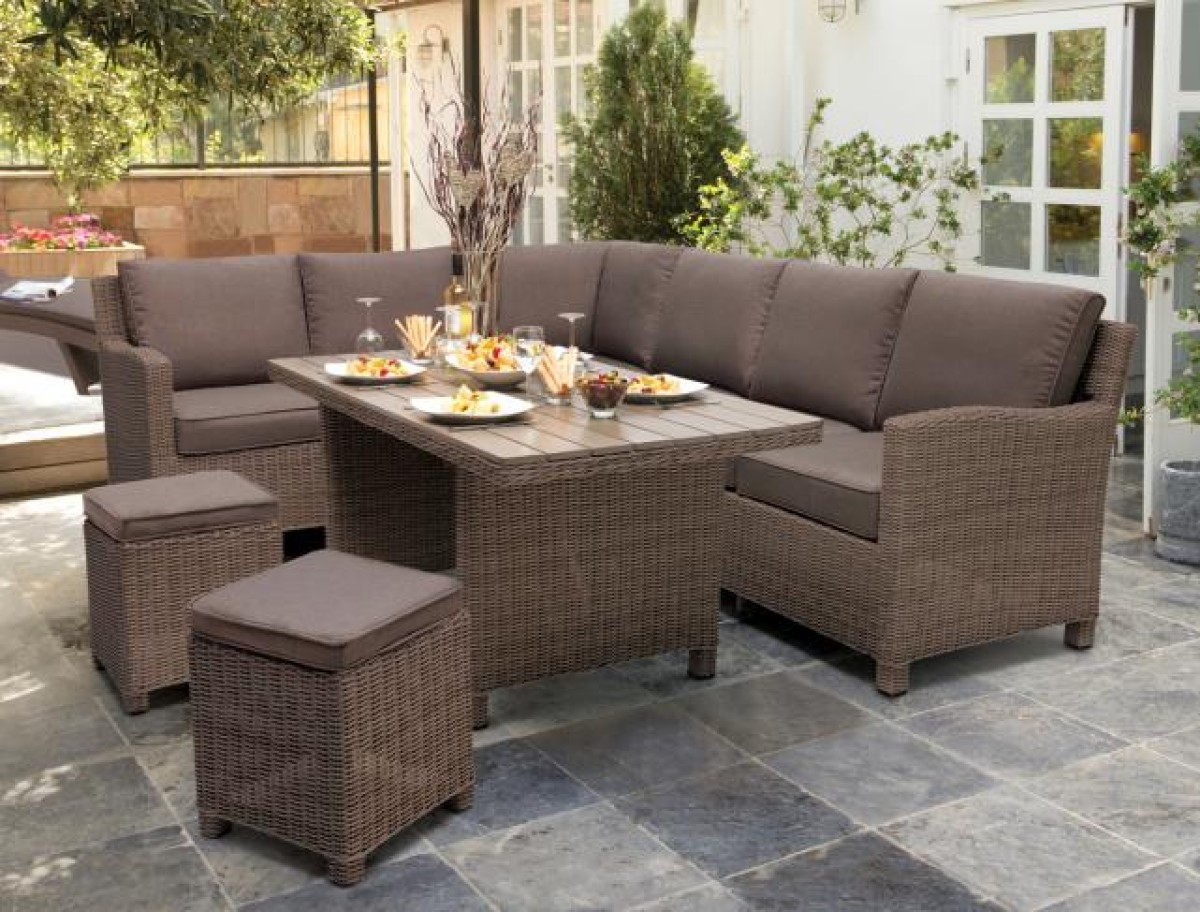 (Palma Casual Dining Sectional set by Kettler. The ottomans provide additional seating and store under the table when not in use.
If you have an outdoor counter be sure to measure that height in order to get the correct stools.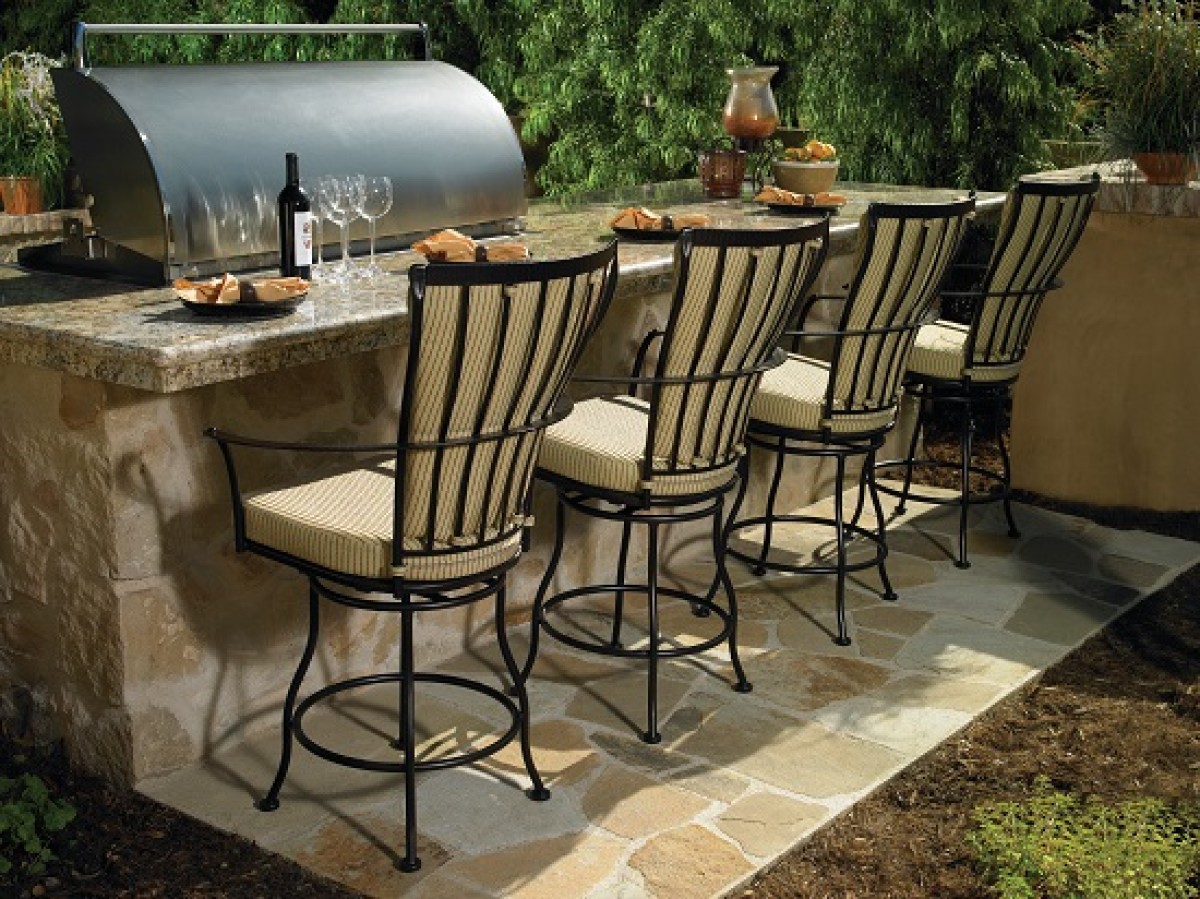 (Monterra Barstools by O.W. Lee)
4. Will this space be covered?
A spot under a pergola or on a porch will shade you and your room from the sun. It will also provide protection from rain and wind. If your room is without coverage adding an umbrella certainly keeps it shaded so the room can be used on very hot days. It also helps to distinguish the 'outdoor room' from the rest of your backyard or patio.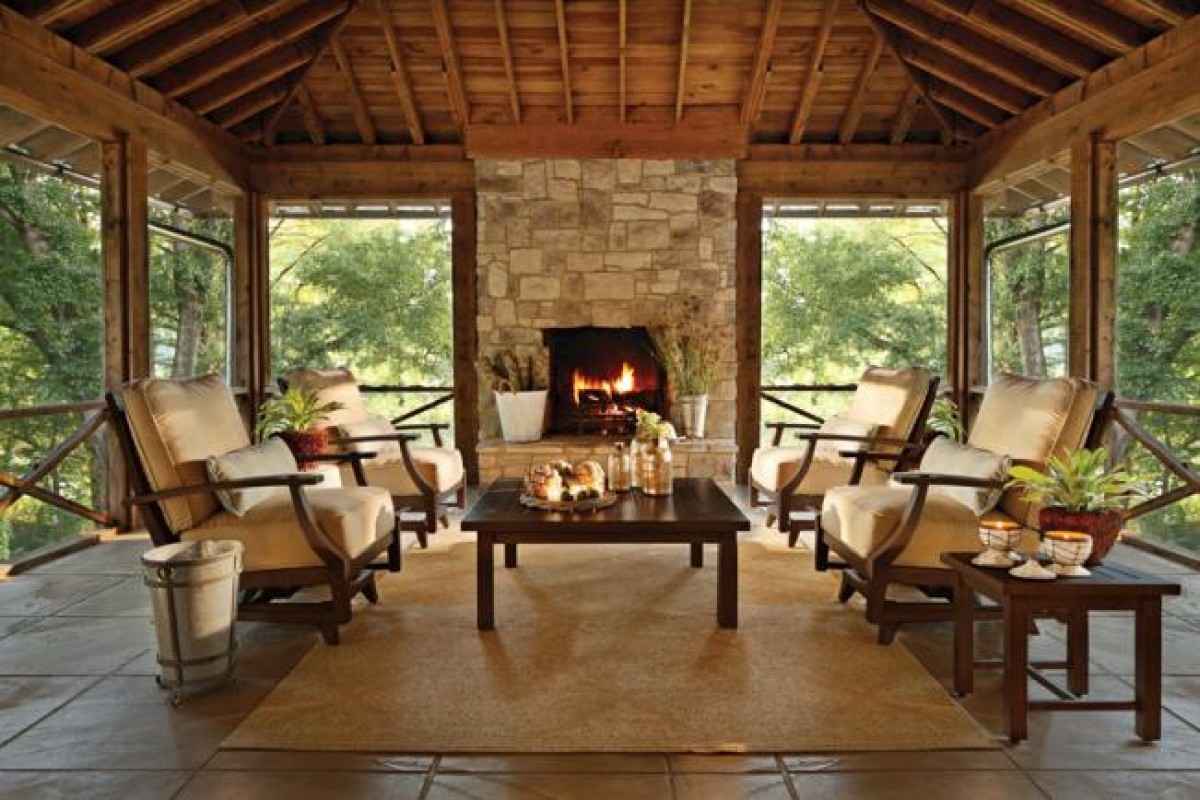 (Croquet deep seating set by Summer Classics for use in both covered and uncovered outdoor spaces.)
Good quality outdoor furniture has been designed to sit directly outside and withstand the harsh outdoor elements such as the suns hot rays, down pour rains, gusts of wind and much more. Still you should be aware of what your furniture is made of so it can be properly maintained. You can view our outdoor furniture maintenance guide here. Our patio expert's in-store can also discuss how to properly care for your furniture all year round.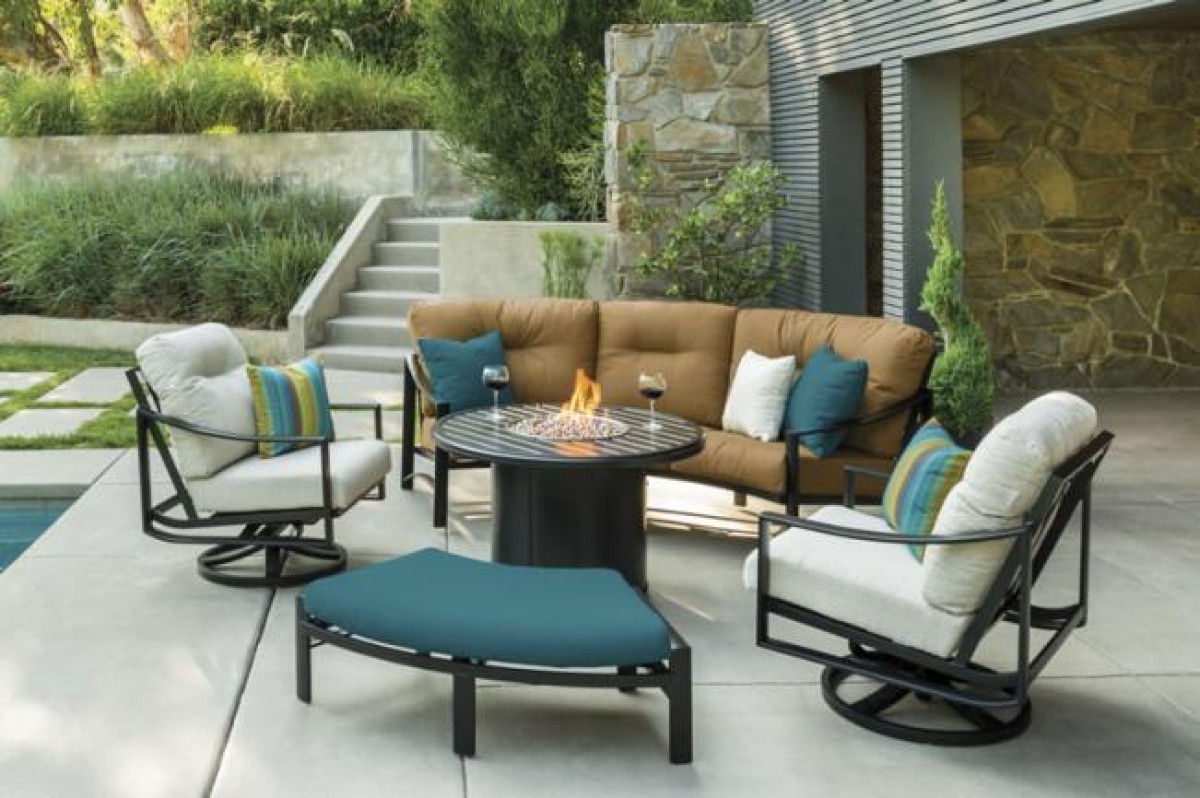 (Kenzo Deep Seating and Fire Pit made by Tropitone and designed for use in all-weather conditions, both covered and uncovered.)
Once you've decided on furnishings for your outdoor room than you'll need to think about lighting and some decoration to make it complete. Check back next time for a variety of ways you can light and decorate your newly furnished outdoor room.
Thanks for visiting Entertaining Design by Peters Billiards.
More 'good to know' info for patio furniture planning:
Inside the Weave: All-Weather Outdoor Wicker
Personalize Your Patio Furniture: 5 Tips
Patio Furniture Materials: The 411
More from Peters Billiards:
Recent Posts
Categories
Sign Up for Emails
Be the first to get info on sales, new items and more.