Working primarily in the furniture section of our store, I don't always get a chance to keep up to speed on the arcade games we carry. Today I learned a few things about pinball machines that you might find interesting. Check out these fun pinball facts.
INTERESTING PINBALL FACTS
1. There is only one manufacturer of pinball left in the USA, Stern Pinball, in Chicago, IL. Their lineage goes back to the 1930s.
2. Did you know pinball was once illegal? It was thought to be a form of gambling in the 1940's.
3. There are currently 6 machines in production: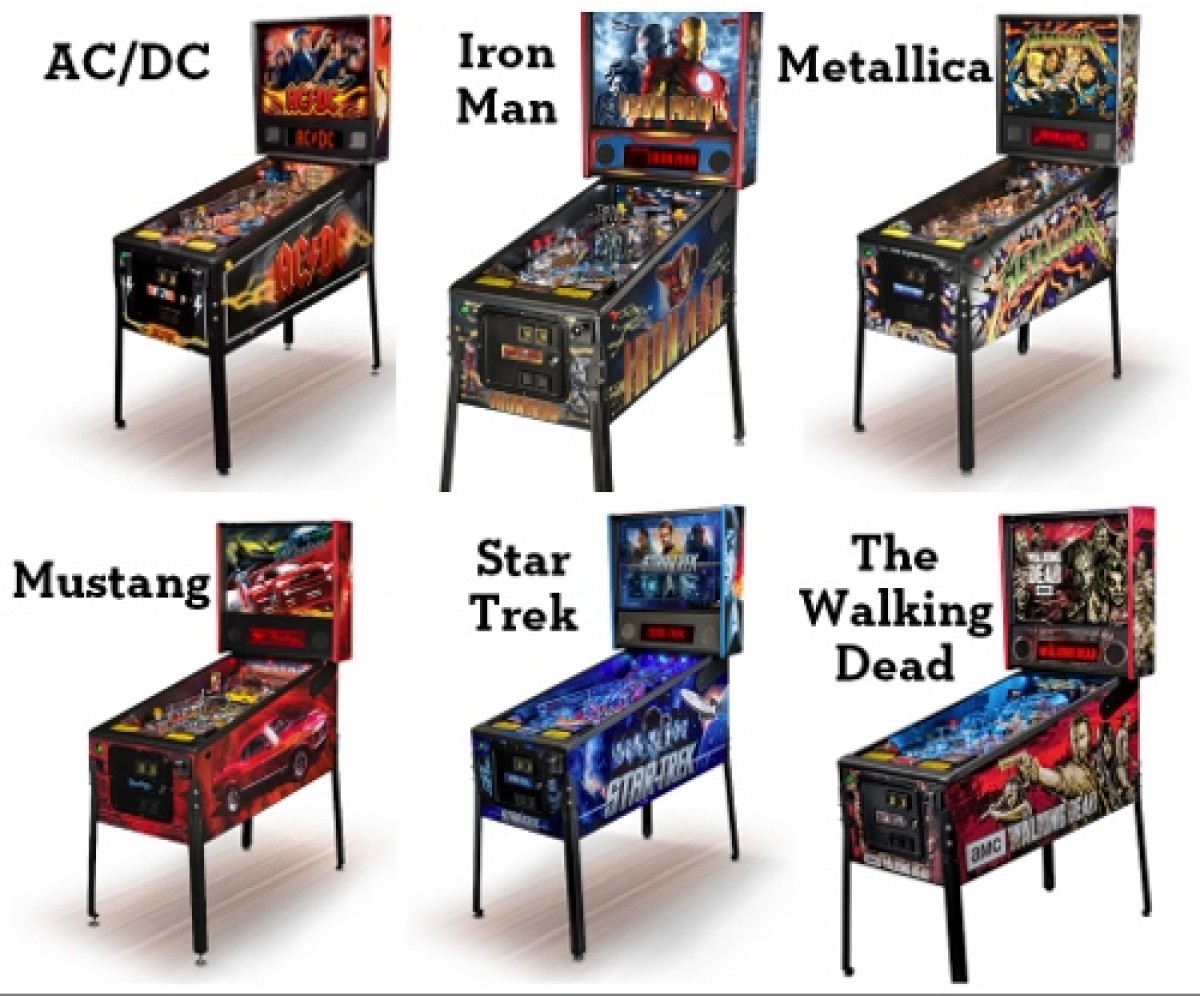 (Current when this blog was posted December 2014. View Peters wesbite or visit Stern Pinball for up to date machines in production.)
4. A pinball machine is in production for about 9 months. At that point it is "retired" and removed from production. Limited quantities of each model are made and therefore they hold their value on the secondary (or re-sale) market.
5. Peters Billiards stocks on hand new and a few used pinball machines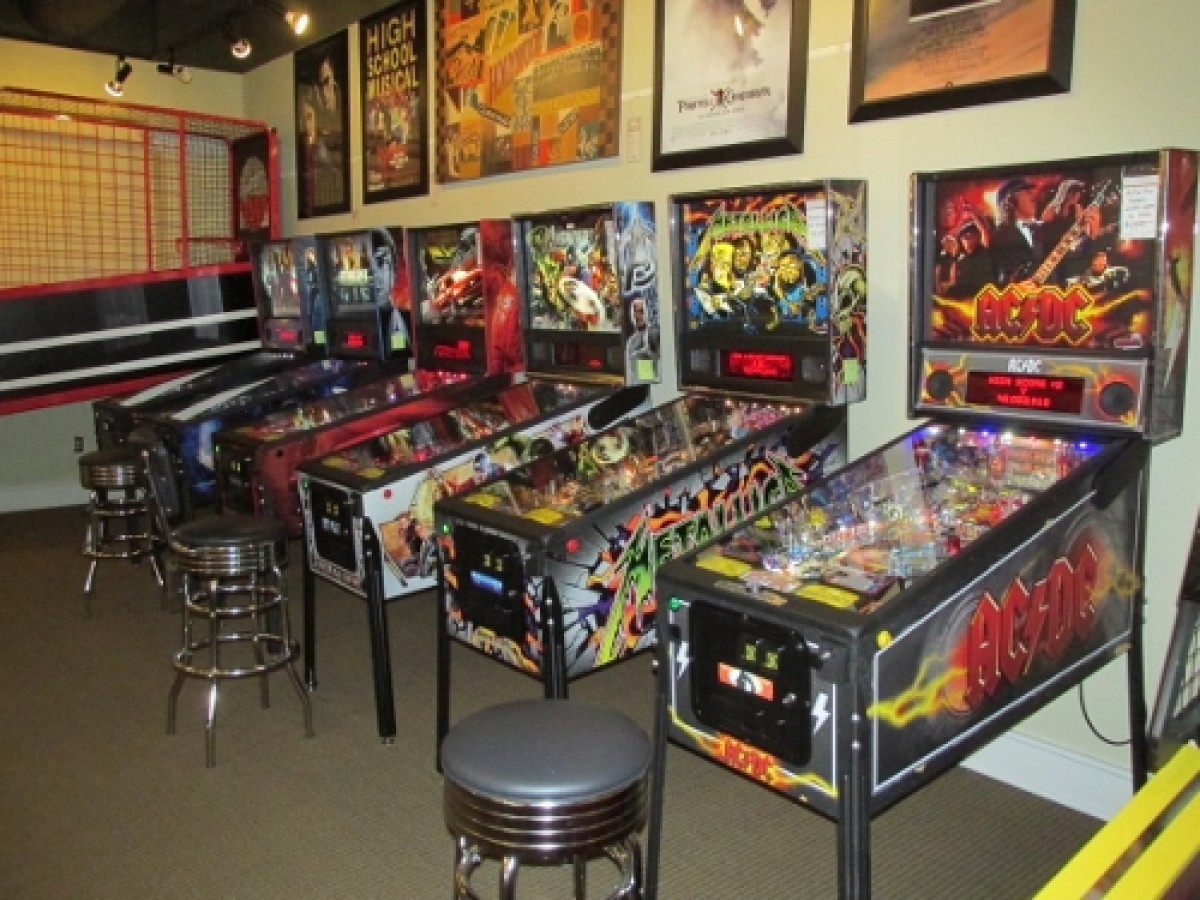 6. Peters has an in-house technician that works on new and used machines. He re-wires, replaces parts, cleans cabinets, and much more.
7. You should have about a 3' x 7' space for a pinball machine. See the layout below for reference.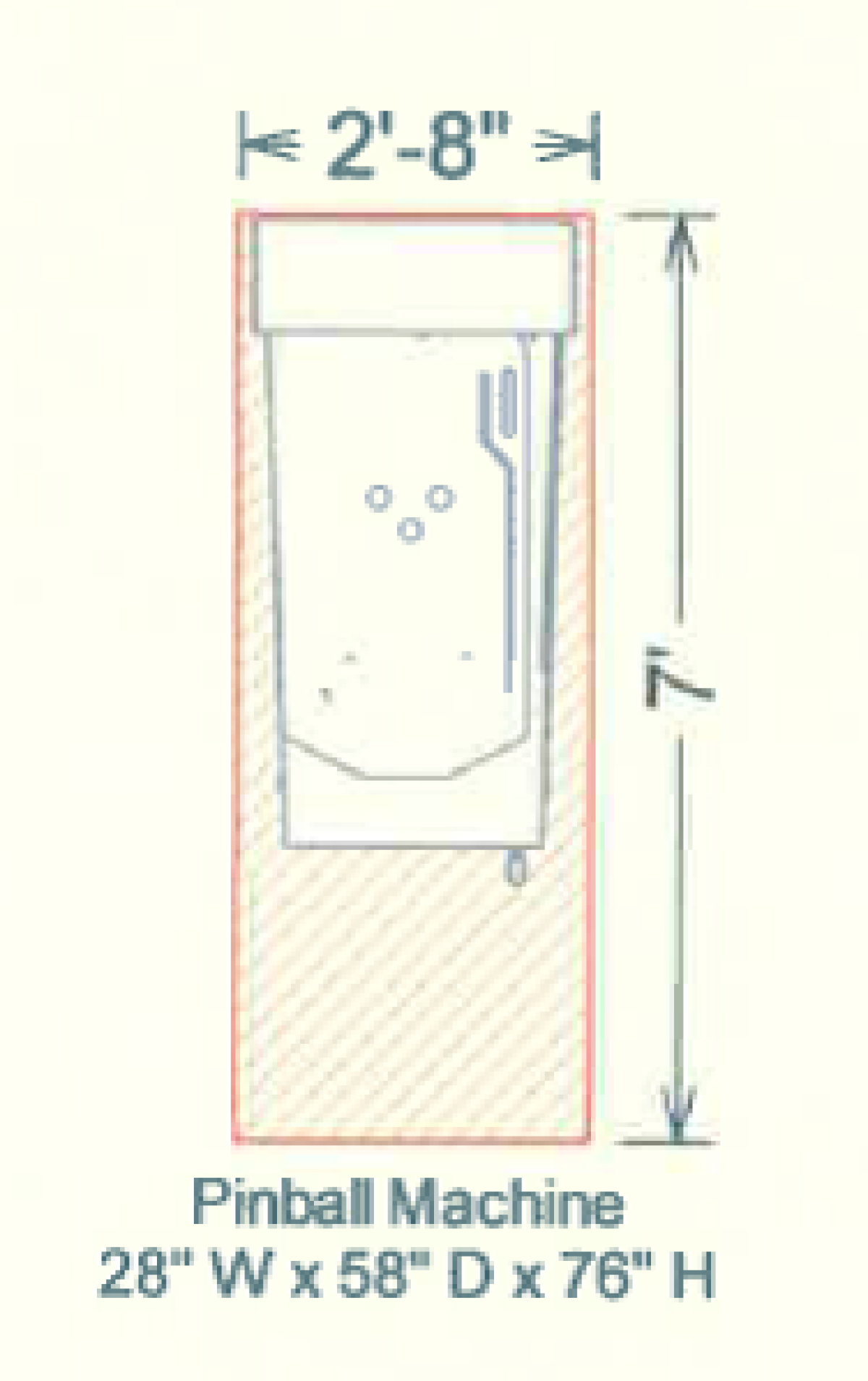 8. COMING SOON TO OUR SHOWROOM….Virtual Pinball! This new technology brings together virtual gaming with the traditional pinball game. Its size and operations are similar to traditional pinball, but with over 150 games on a 39" LED screen playfield and 24" LED backglass monitor. Now you can have all your favorite games in one! This video will give you an idea.
A LITTLE HISTORY
19th Century - This is when pinball first got its start, but the first coin-operated pinball machine wasn't invented until later.
1931 – First coin-operated machine was invented by Automatic Industries. At this point it was called a Whiffle Board. Pinball machines of the 1930s era had wooden rails and legs, which is quite a different look from the current styles we see today.
1930s – Popularity grew during the Depression because of the need for low cost entertainment. Over 145 companies were making pinball machines in the USA and Chicago was the center of manufacturing. Fierce competition left only 14 companies at the end of the 1930s era, including manufacturers such as Williams, Bally and Stern.
1940s & 1950s– Growth happened again after World War II and the "Golden Age" of pinball happened because of the invention of flippers. Pinball was also outlawed by some cities thinking it was a game of chance, not skill, and therefore a form of gambling. Some lawmakers thought pinball was associated with the "mafia".
1970s – Electronic pinball machines were first introduced. This started another wave of popularity because of features such as new games, features, reliability, music, and electronic scoring.
1980s – Williams and Bally merge and become the dominant dealer in the market. Games such as Twilight Zone, Monster Bash, and Addams Family were popular in this era.
1990s – Bally sells their pinball division to Williams. In 1999, despite good revenue Williams closed their pinball division because other avenues were proven to be even better revenue.
2000s – Stern Pinball, out of Chicago, is the only major designer and manufacturer left in the industry and this is how it still stands today.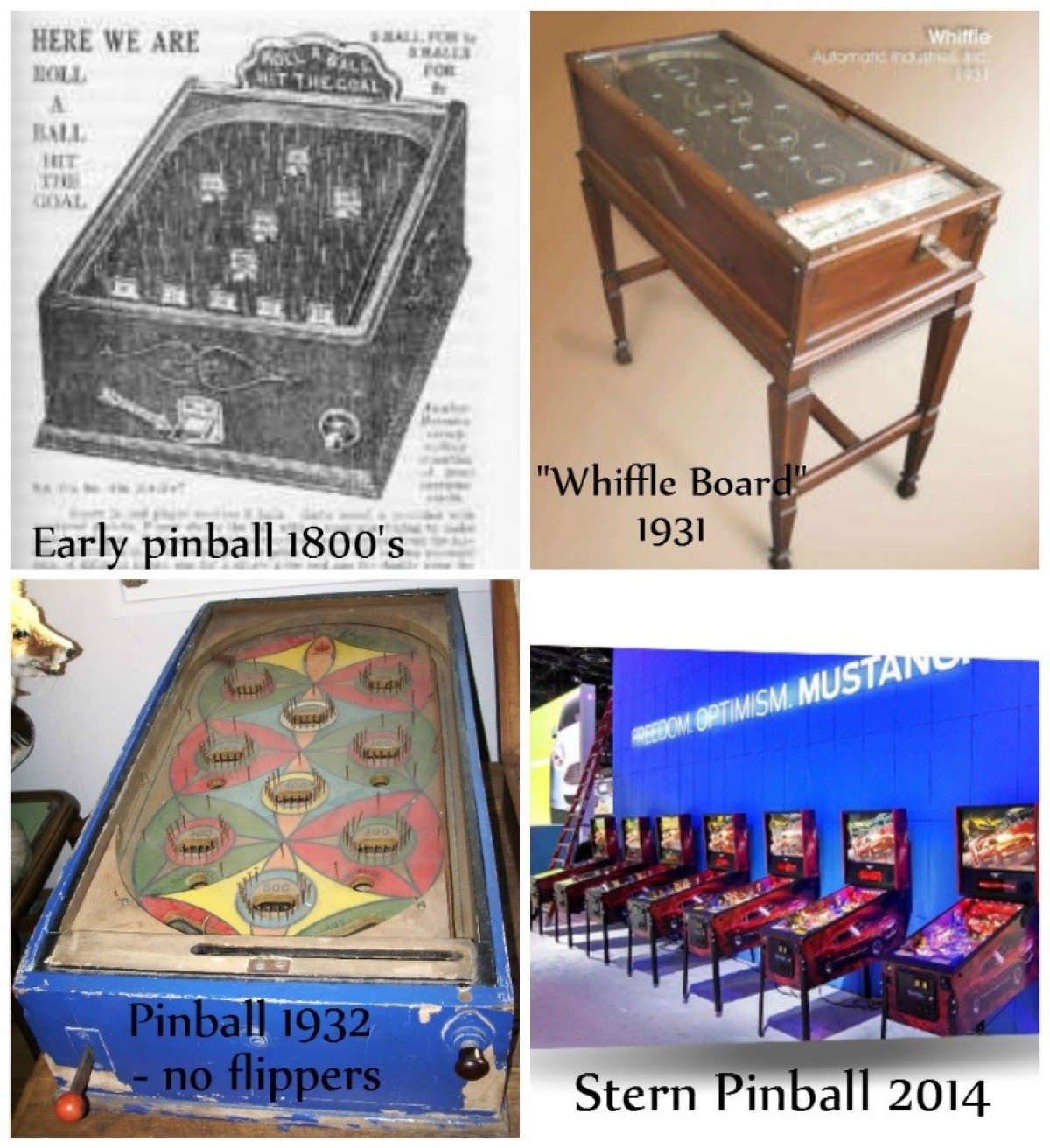 *** Thanks to Stern Pinball, Wikipedia, and BMI Gaming for some great photos and history on pinball machines.
*** Click here to view more specific information about each game.
Thanks for visiting Entertaining Design!
Recent Posts
Categories
Sign Up for Emails
Be the first to get info on sales, new items and more.