Mid-Century Modern Stools
Did you know we have 300 barstools on display in our store? We don't just show them on our website - we actually have them in our showroom to sit in and see in person! We have a style for everyone. From backless to backed, swivel to stationary, wood to metal, and contemporary to traditional here at Peters Billiards we try our best to showcase a wide assortment to fit a variety of needs.
Mid-Century Modern style has been growing in popularity and Peters Billiards carries quite a few designs that fit into that category. It's that retro-inspired look with clean lines, smooth angles and natural materials that has many in love. Let's take a look at some Mid-Century Modern barstools styles that would make a great fit in your kitchen or home bar.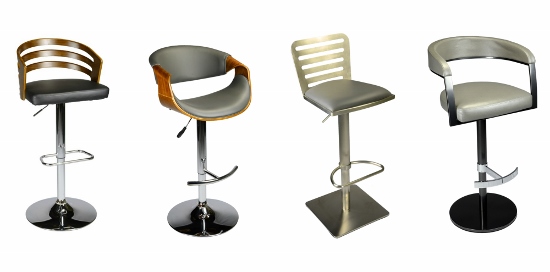 Adjustable heights are great for young kids. You can snug them up higher to the counter so it sits like a booster seat. Because they adjust from 26" up to 30" they make a good option if you have multiple counters at different heights or a non-standard counter height that needs, for example, an unusual 28" seat height.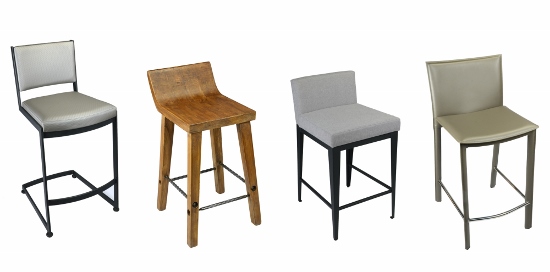 Stationary stools come in a wide variety of sizes and styles. These four options fit well into the mid-century modern home with their simplistic design. Many stools are available to customize frame finish and upholstery to better accommodate each homes individual décor.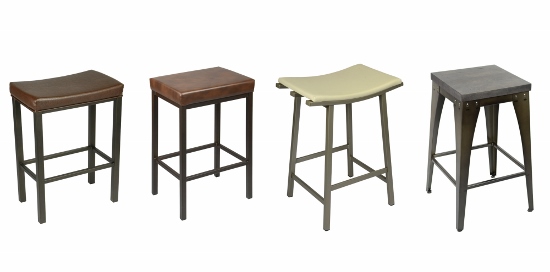 Opt for a backless stool if you're looking to create an open view from the kitchen to the family room. Kitchen counters tend to be busy walkways so a tuck under style is great when you have limited space.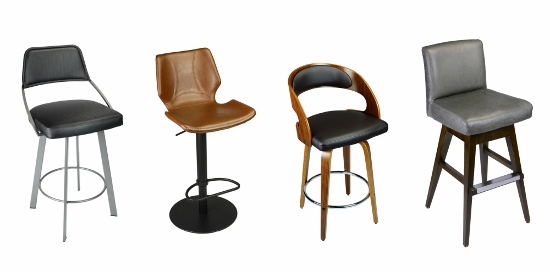 Choose a swiveling stool to get the best views of an open floor plan. Turning to watch the TV or have a conversation is why many favor the swivel.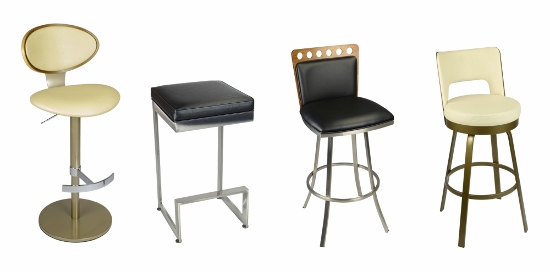 Does your Mid-Century Modern home bend more towards modern? These barstools styles can mix well into a home with a slightly more modern flair.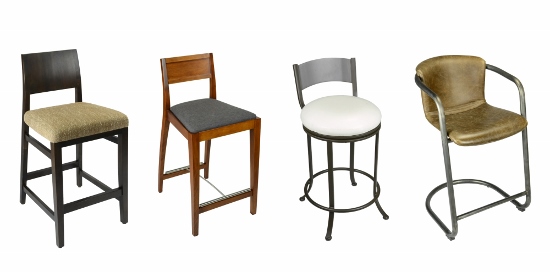 We have many more barstools such as these above that will fit into the Mid-Century Modern décor. Sometimes all it takes is a switch of the upholstery or frame finish to make it the perfect option for your kitchen or bar.
Think one of these barstools might suit your needs? Come on into the showroom and take it for test sit. Most of our stools have choices on frame finish color and upholstery so if you love a style, but hate the color it might be available in a color combination perfect for your home.
For more information on these stools and our entire collection please call us, visit our website, or stop in our showroom.
Thanks for visiting Entertaining Design.
Categories
Sign Up for Emails
Be the first to get info on sales, new items and more.