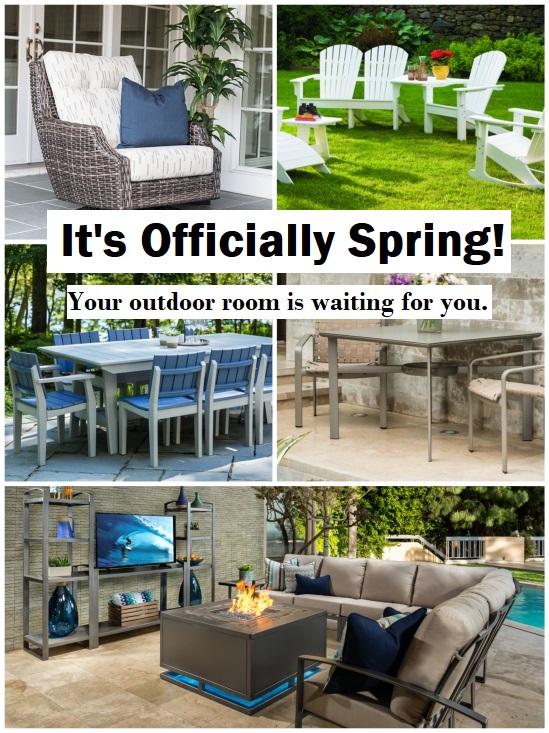 It's Officially Spring!
March 27, 2018
Houzz
It's officially spring and NOW is the time to order patio furniture. Early spring is the best time to order your patio furniture so that it arrives in time for you to enjoy it all season long. Our patio furniture has proudly been on display for about a month now and we have a huge selection of options ranging from dining tables and chairs to sectionals and fire pits. Our large selection includes items that are in-stock and ready for you, as well as pieces available to customize and special order in the color, size, and style that fits your home the best. Our patio staff are experts at narrowing down the selection based on your needs and wants to help you find the perfect piece to complete your outdoor space.
Take a look at Special Order Patio Furniture: Your Questions Answered. It will walk you through lead times, what is a "special order", how you can prepare, and more.
You can always call or email our staff directly if you have questions. And we welcome you into our beautiful showroom to speak with us in person. We would love to meet you!
Thanks for visiting Entertaining Designs. Have a great day!