Patio Furniture Trends 2017 - Part 2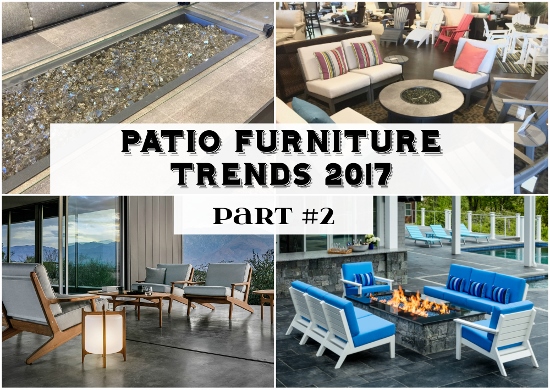 Last week I shared five of the nine Patio Furniture Trends we are seeing for 2017. If you missed that post you can check it out here. Otherwise take a look at the final four trends in patio furniture:
6. Customized Furniture Pieces
More people are feeling comfortable ordering their patio furniture to their perfect specs. And with all of the possibilities in the patio industry today, why not?! By choosing size, frame finish, fabric color, and much more you are able to get the ideal setting for your backyard, front porch, deck and personal family requirements. Take a look at the DEX collection by Seaside Casuals, shown below. Two completely different finished products from the same collection.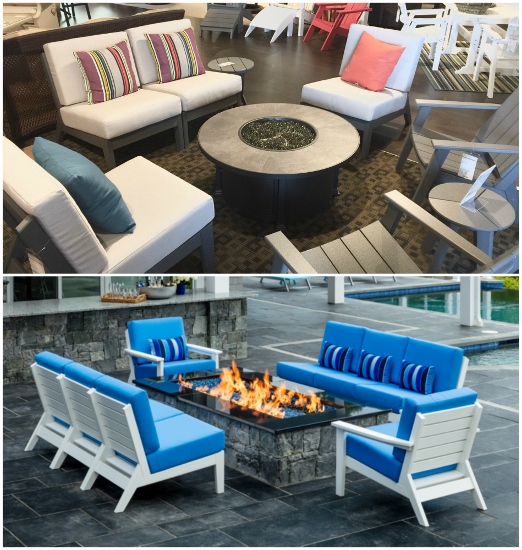 7. Mixed Design and Mixed Media
Gone are the days of perfectly matched sets, people! This has continued to trend for the last few years, but many people are catching on and have made it a staple to their design. Even the manufacturers are mixing media within a single collection. Mixing designs and materials provides a unique look especially made for you. Our patio experts would be happy to help you find the best blend of design, colors, and patterns for your patio.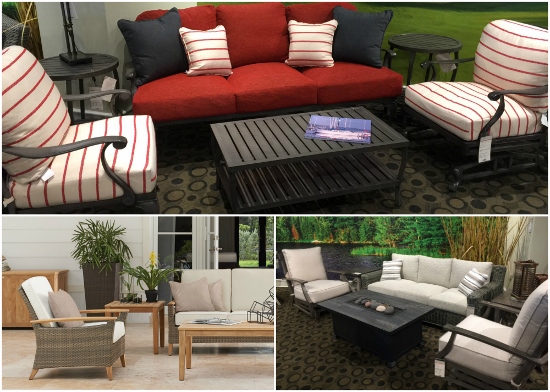 8. Simple, Clean Designs
Taking a trend from the indoor furniture industry: less is more. Simple classic designs that are less ornate are trending right now. Mid-Century Modern design has definitely had its affect and there are quite a few new furniture collections that reflect this style.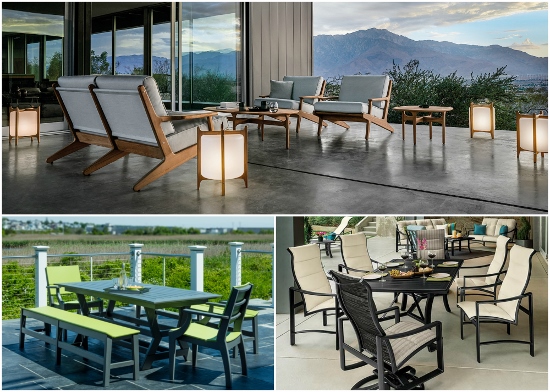 9. Comfort
Going for comfort outside is huge! This is the place you want to retreat to. Cozy, cushioned furniture is trending and there are so many options to pick from. From large overstuffed chairs to streamlined sectionals, they are all comfortable. Manufacturers in the outdoor cushion and outdoor fabric industry have brought us indoor comfort with top-of-the-line all-weather durability. Some people are even opting for cushioned furniture around a fire pit or occasional table and then skipping the dining set all together.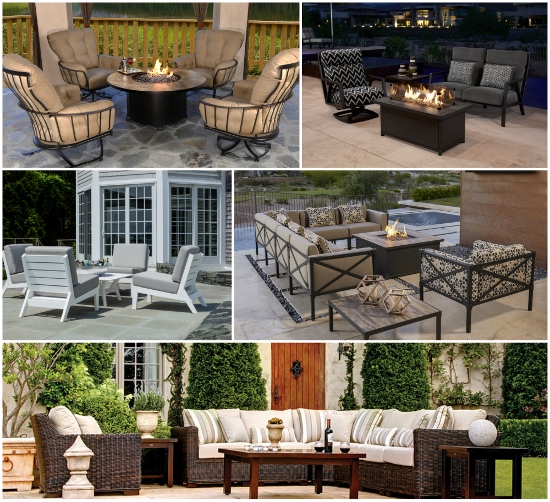 View all of these trends on display in Peters Billiards large showroom. Many of our display items are in-stock and ready to take home today.
Thank you for visiting Entertaining Designs.
Check out these previous patio posts:
Patio Furniture Trends 2017: Part #1
Special Order Patio: Furniture Don't Wait!
Categories
Sign Up for Emails
Be the first to get info on sales, new items and more.