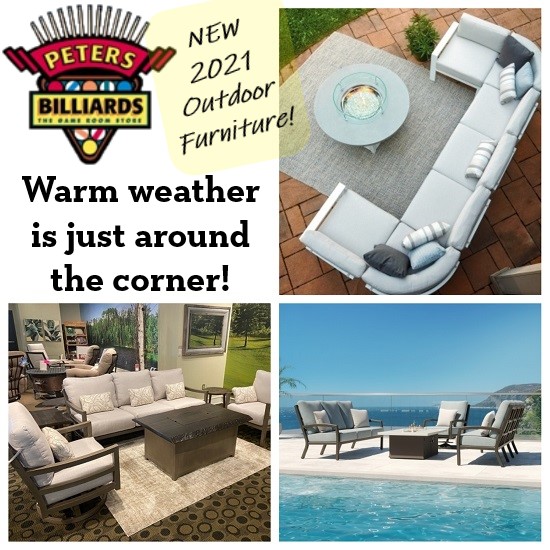 At Peters we are looking forward to spring and warmer weather! This winter has felt like a long one with COVID restrictions and some extreme cold weather in early February. I'm hoping spring brings a big change in the fight against the virus and allows us to engage more with family and friends in a social setting.
In the showroom we are preparing for spring by stocking up on outdoor furniture. We have new collections arriving weekly and it definitely puts me in a better mood knowing warmer weather is upon us. Our patio manager has been working hard to have as many collections in-stock as we can for the upcoming warm weather season. With COVID causing delays across many industries, including furniture, we have tried to prepare well in advance and bulked up on our in-stock merchandise. We will have a lot to choose from!
If you have your heart set on a specific item that we don't stock, we can get it for you! Best to order early though so your customized outdoor furniture will arrive for the summer.
Here's a quick look below at just a few new deep seating collections that are now currently on display.
Marconi by Tropitone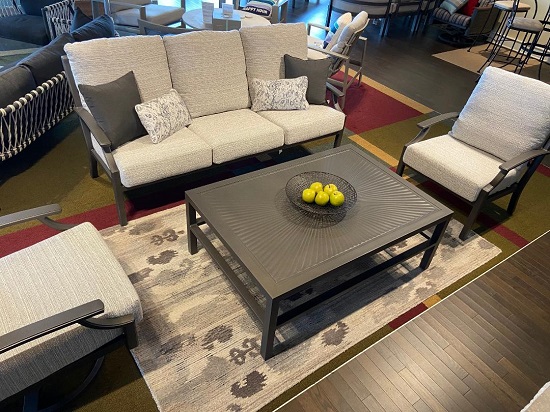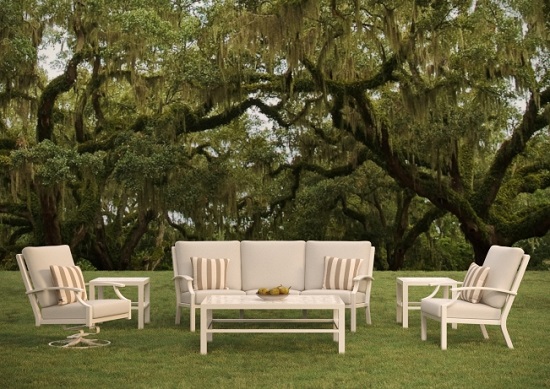 Muirlands by Tropitone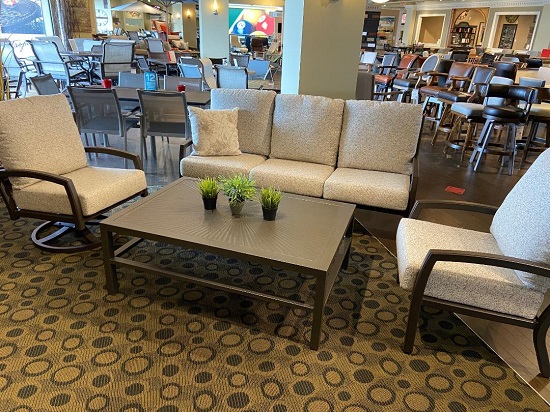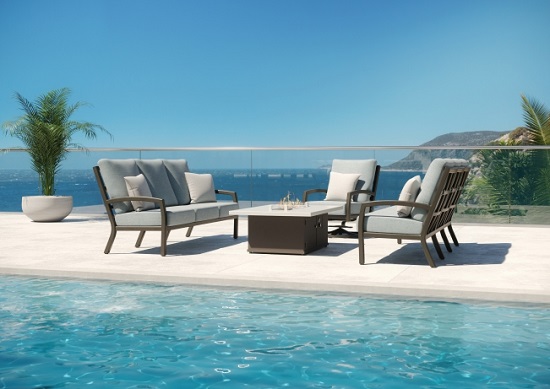 Roma by Castelle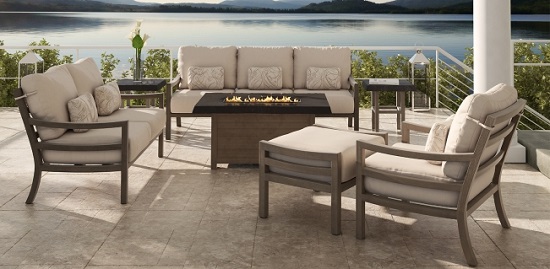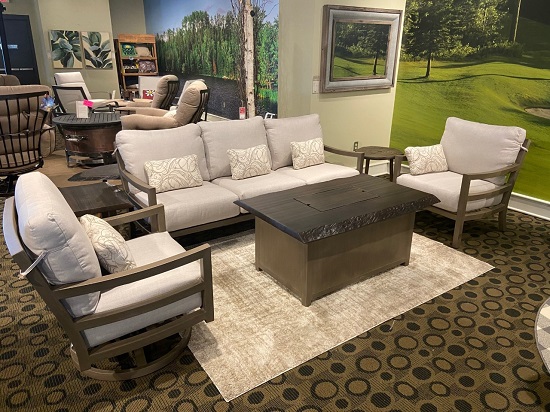 Larssen by Telescope Casuals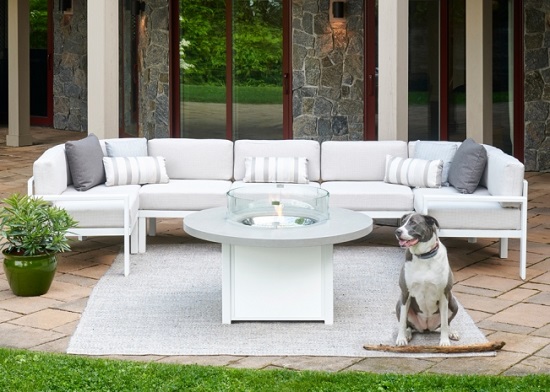 We look forward to you stopping by our Minneapolis showroom to view these along with ALL NEW deep seating, dining, and outdoor fire pits for the 2021 season. We continue to have all of our safety protocals in place for COVID-19 to keep our customers and employees safe.
Thanks for visiting Entertaining Designs.
Other outdoor furniture inspiration:
10 Ways to Maximize Your Pint Size Patio
7 Steps to Complete Your Outdoor Room
Outdoor Deep Seating at Peters Billiards
Outdoor Dining at Peters Billiards
Patio Umbrellas at Peters Billiards
Categories
Sign Up for Emails
Be the first to get info on sales, new items and more.