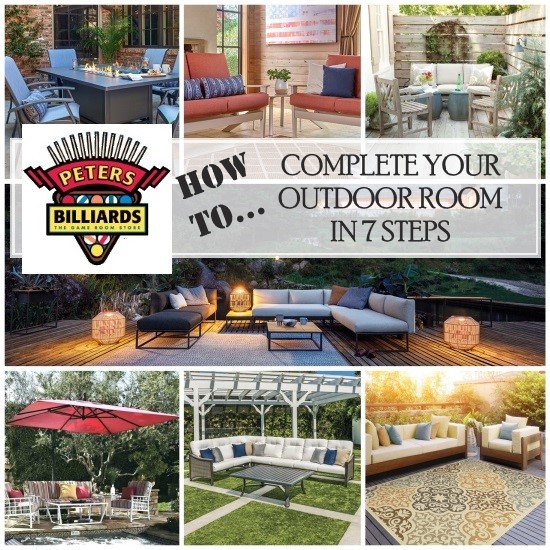 7 Steps to Complete Your Outdoor Room
May 2, 2019
Houzz
Spring is in full swing and many of you are probably thinking ahead to your summer plans. Graduations, birthdays, weddings, or just hanging out with your family. Having your outdoor room ready to go for these events can be a little intimidating. Where do you start? No matter your design style, size, or budget if you complete these seven steps it will ensure your outdoor room has everything you need for enjoyment all season long.

1. SEATING:
In order to relax and enjoy your outdoor room you need somewhere to sit. This is where you decide how you want to use the space. Do you plan to relax, read books, and enjoy the company of friends? Then maybe some combinations of comfortable seating such as a sofa, loveseat, or chairs would be the best fit. Do you think you'll be eating many meals outside? If so, then a dining set or pub set is a better fit. Thinking you'll do both? A chat height set offers dual purpose if you're limited on space. If you have a large outdoor space to work with you could have a dining set and a separate deep seating lounge area.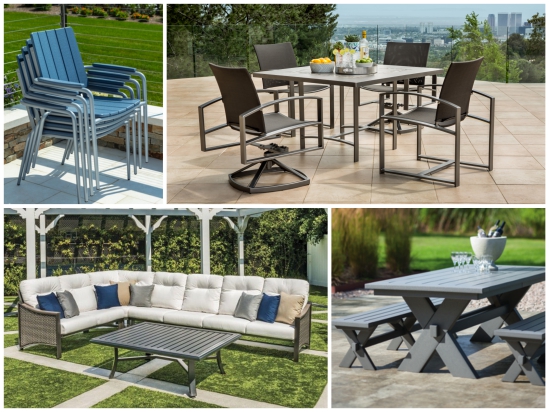 2. TABLES:
A table (or a few) will be needed for multiple purposes such as eating on, setting a drink, resting a book, your favorite décor, adding greenery, holding a lamp, and more. Whether it's a small end table, a large dining table, pub table, coffee table, fire pit table or another type of occasinal table, choose the best size for it's a purpose.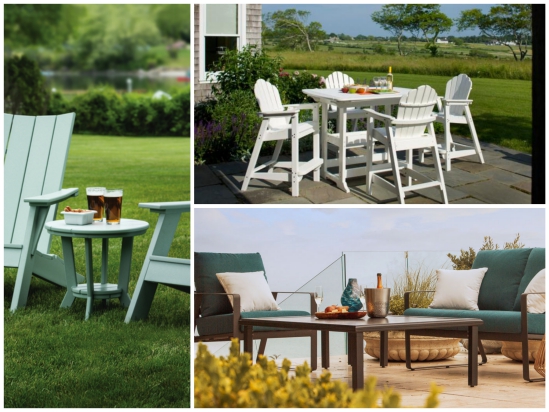 3. LIGHTING:
Depending on what type of outdoor room (i.e. patio, screen porch, etc.) you have will determine what type of lighting you need. Be sure you have enough light to light up walkways for safety and allow you to enjoy your room into the evening hours. Possibilities include, but are not limited to umbrella lights, solar lights, table lamps, ceiling fan light, recessed lights in the ceiling, string lights, a fire pit, chandelier, wall sconce, landscape lights, and more.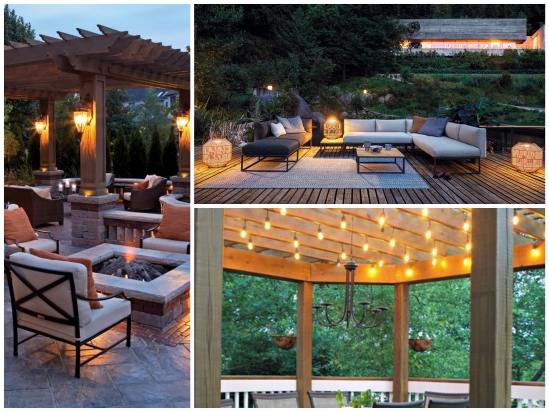 4. WARMTH:
Especially in Minnesota and anywhere in the Midwest we can take advantage of our outdoor space during the spring and fall seasons even though they can get a bit chilly. Having some form of warmth allows you to use your outdoor spot to its fullest potential. Options include a fire pit, a heater, or a fire place. All of these can be sized for your particular sized space and budget. Need something last minute? Grab a few throw blankets and you'll have instant warmth for you and your guests.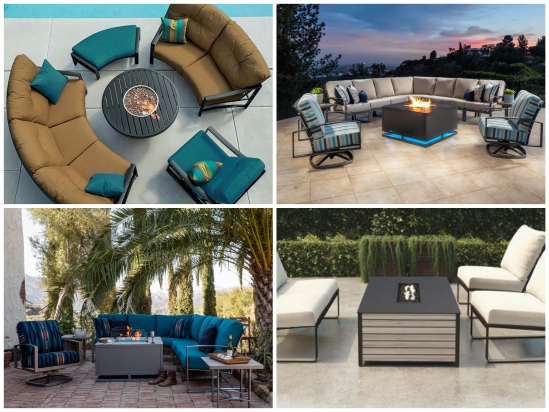 5. SHADE:
During the peak of the summer the sun can be extremely hot, not to mention too much is bad for your skin. Make sure you have shade protection available when you need it most. You can get shade protection from natural elements such as a nearby tree or you could add an umbrella or pergola to shade you on your patio. If you already have a roof overhead then try adding some curtains to give enough shade during that low sun late in the afternoon.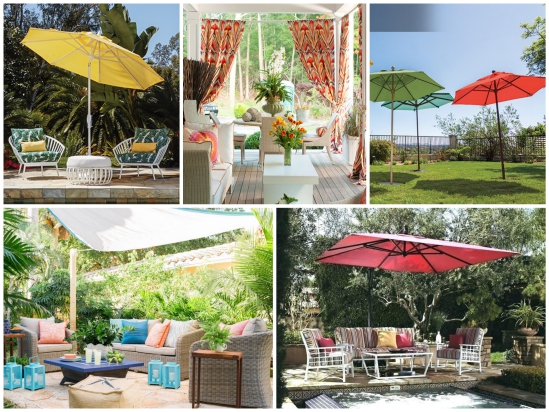 6. ACCESSORIES & DECOR:
The skies the limit here. Make the space your own by adding some of your favorite colors and designs on pillows, rugs, candles, throw blankets, signs, candles, pots, wall art, statues, metal décor and so much more. Try to stick with the same color scheme or décor style throughout to make the whole space cohesive. The right accesorries & decor take your space from great to grand.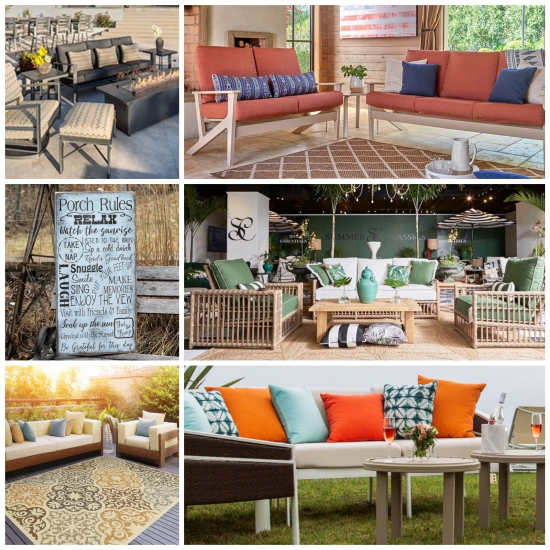 7. GREENERY:
You might already have enough greens already if your patio is nestled in your yard. If not, or you would like to add more color then try incorporating a few planters, pots, or vases with flowers, succulents, tall grasses or herbs. These can act as your 'décor' for the outdoor room as well.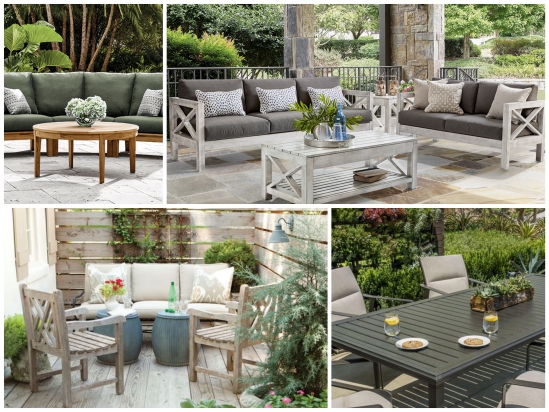 Good luck planning your outdoor room! As always please contact our patio furniture experts on any questions you may have. Stop into our showroom for inspiration with over 50 patio vignettes on display! We would love to meet you and hear about your outdoor room.
Thanks for visiting Entertaining Designs.
Patio Furniture 2019 - Sneak Peak
Spring is here! Your outdoor room is waiting for you.
Decorating and Lighting Your Outdoor Room
4 Tips to Furnishing Your Outdoor Room
Inside the Weave: All-Weather Outdoor Wicker
Thanks to our patio vendors along with Pinterest, HGTV, and Better Homes and Gardens to help with this posting.