8 Reasons To Love Theater Seating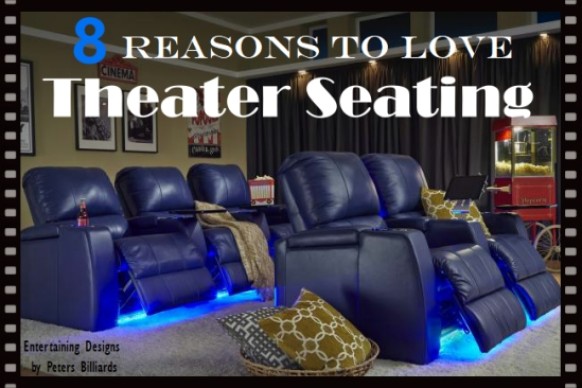 Have you ever wanted your own home theater? A place to kick up your feet and watch your favorite movie? It seems like kids – young and old – dream of having one of their own. A lower level theater with room for two or three rows of seats would be ideal for anyone, right? Well that's not always practical for every home size. The great thing about our theater seating is that it's modular! You can choose the number of seats that fit your room and your family. You can also choose the layout that works best.
Here are 8 reasons why you'll love theater seats:
1. Each seat reclines individually. Maybe you prefer to just have your feet up, but your significant other likes to lay flat. You control your own seat's recline angle even on the loveseat models.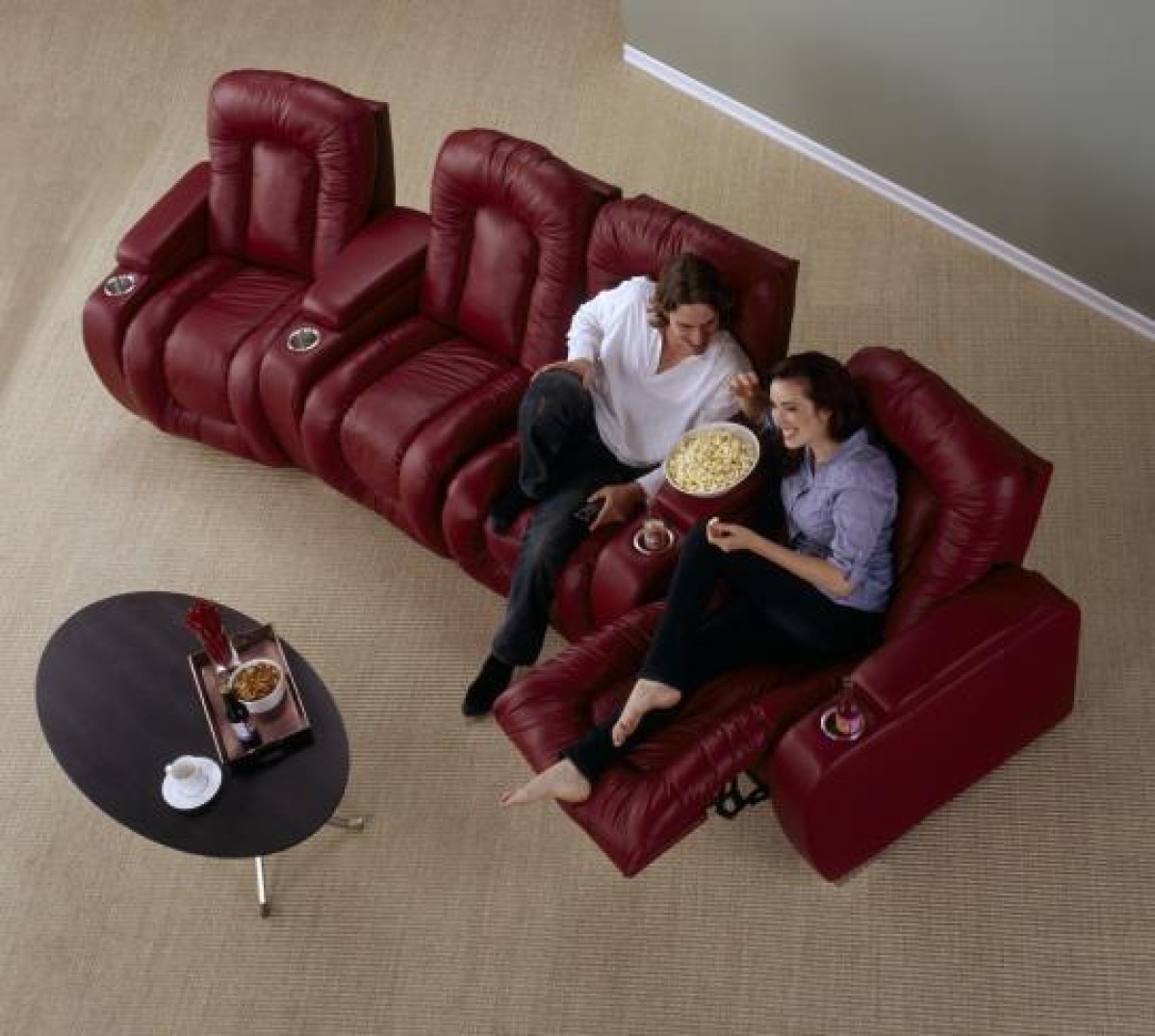 2. Built-in cup holders. Don't forget a beverage! Nobody wants to get up in the middle of the movie to grab a drink. You also don't want to knock your drink over in the dark. A built-in cup holder provides a solution for both.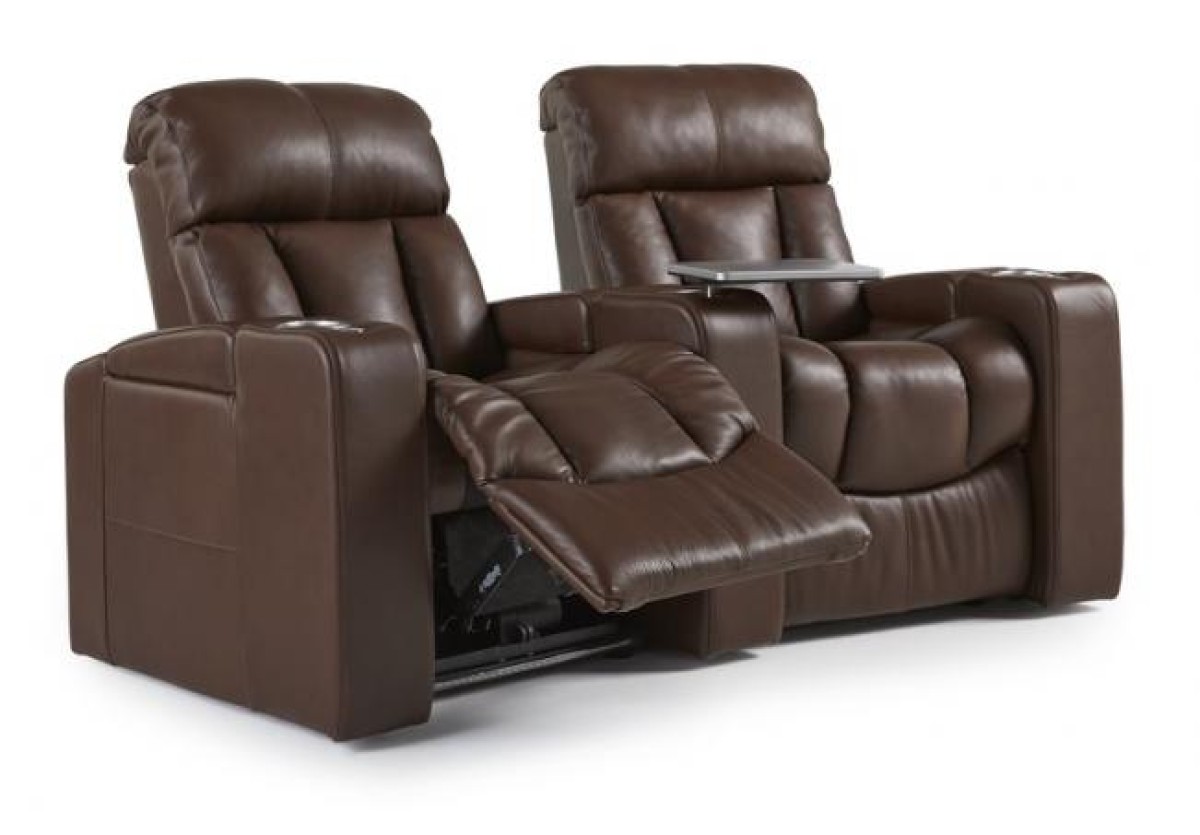 3. Wall away recliners. The recliners are built to need only a small amount of wall clearance. As they recline they slide forward so that you only need about 6" of wall clearance.
4. Many style options. Do you prefer plush and overstuffed or clean and streamlined? From contemporary to traditional there are options for every design preference.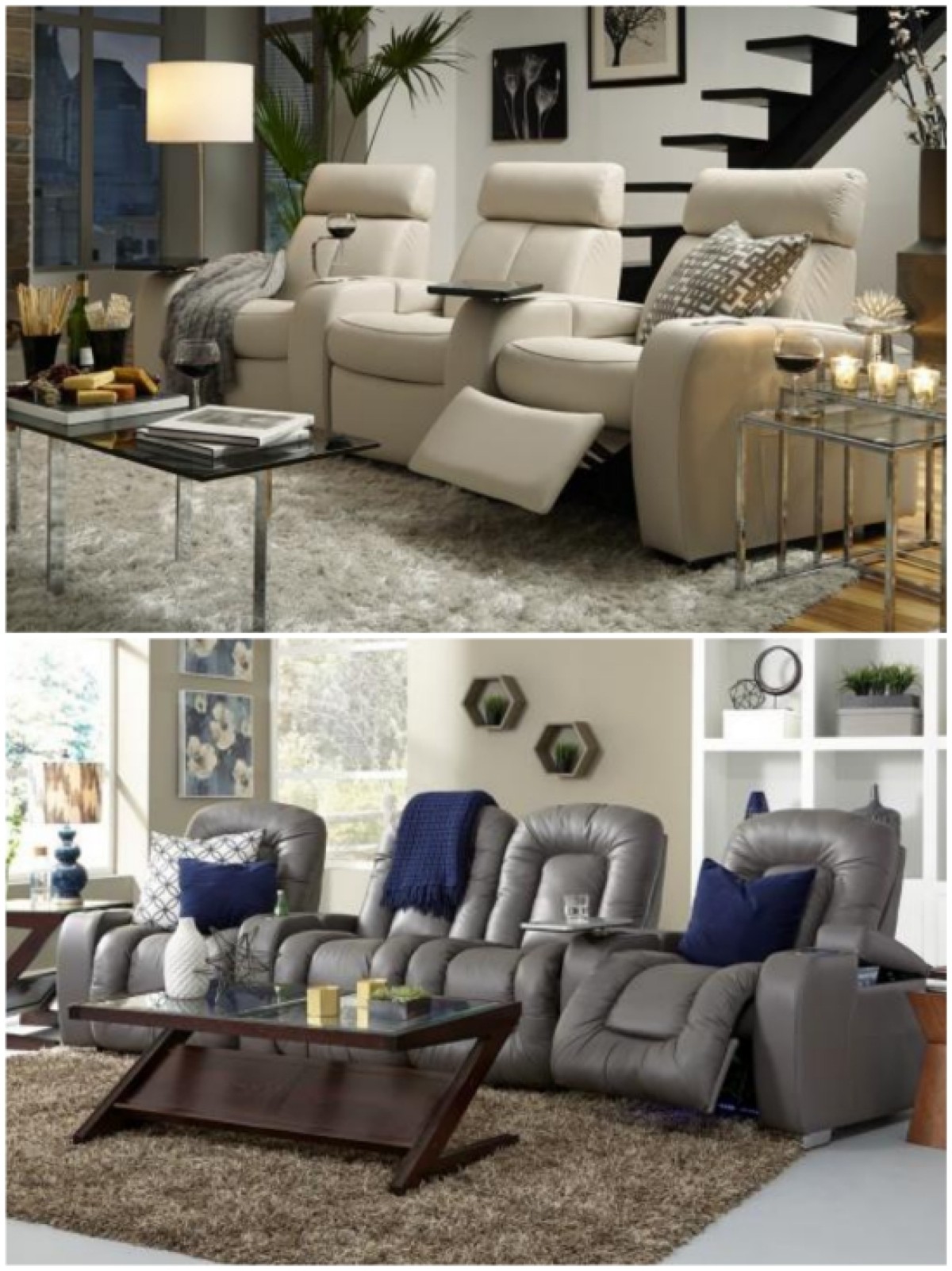 5. Many configurations. Would you like a row of three straight or a row of five curved? Do you just need a single recliner or do you have a large room and need two rows of four with a loveseat? The sky is the limit on what's available.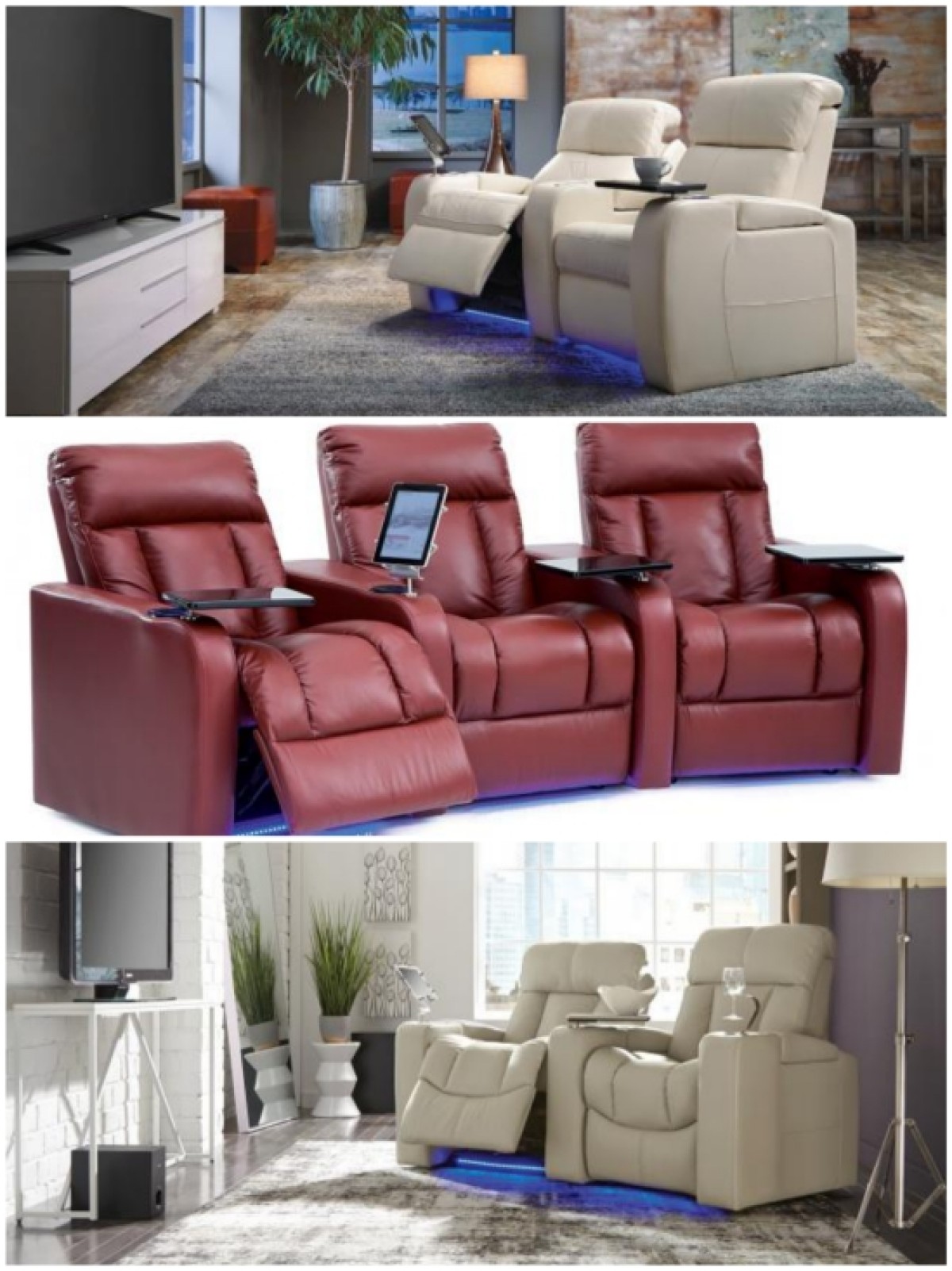 6. Many upholstery options. Whether you want cloth or leather there is an option for everyone. Over 40 upholstery weight fabrics and hundreds of leathers are available to ensure the theater seating blends seamlessly into your chosen décor.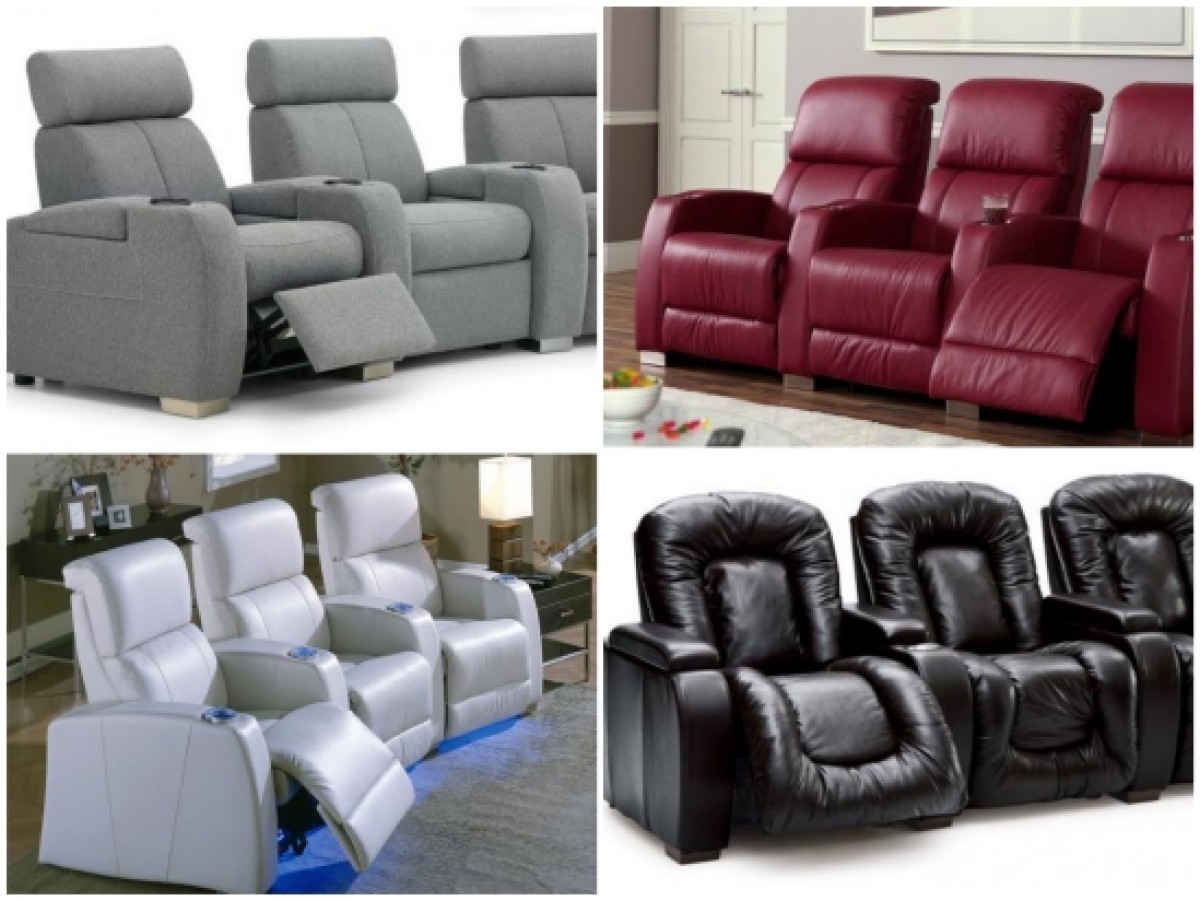 7. Manual or power operation. Power recline is our most popular option as it gives you unlimited reclining angles. If you prefer not to have your seats plugged in then opt for the manual recliner.
8. Accessories. Additional options are available such as: in-arm storage, tray tables, tablet holders, wine holders, LED lights, and battery operated recline.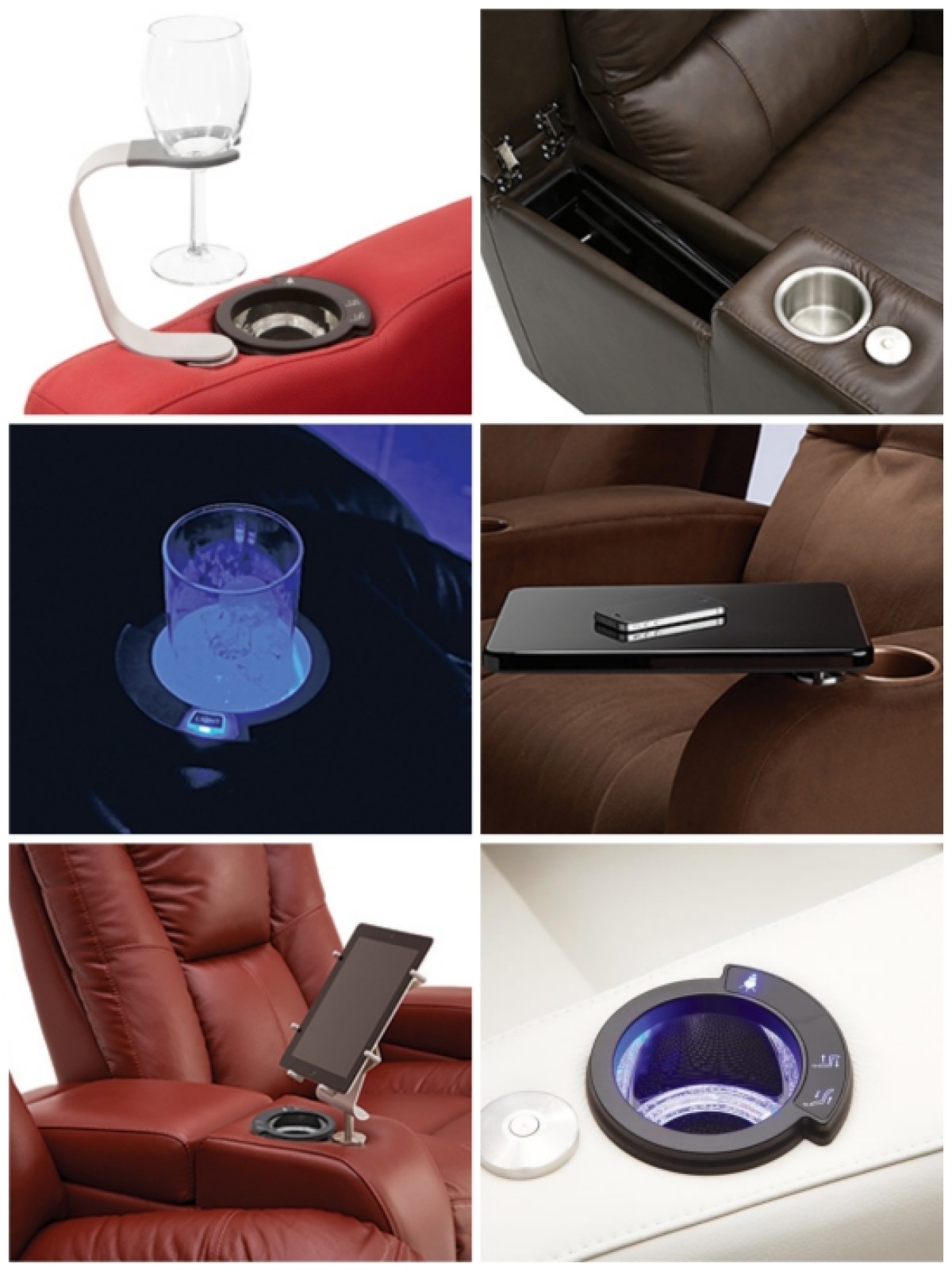 Peters keeps most theater seating layouts that we display IN-STOCK as shown and ready for delivery within the week. Otherwise, we can special order the perfect grouping of seats just for you. Stop into the store to view the selection and check availability. Did you know we offer FREE DELIVERY in the Twin Cities metro on all of our theater seating and sofas! Make sure you have the room ready and a power strip handy (if you choose power recline) and our own Peters professional delivery crew will install your theater seating and have it ready for movie watching by the time they leave your home.

Thanks for visiting Entertaining Designs.
Related Blog posts:
Fall Back to Indoor Entertaining
Accessorizing Your Theater Room
Eight Solutions for Media Room Seating
Categories
Sign Up for Emails
Be the first to get info on sales, new items and more.