Did you know that there are endless options for pool table frame styles? Check out tips #4 – 7 for even more insight on pool tables.
TIP #4 - CLOTH: Did you know woven cloth, not felt, is used for the playing surface of a pool table?
Green cloth is not the only option anymore. The typical billiard green cloth is no longer the best-selling color, although it's still used quite a bit. There are about 30 different colors of pool table cloth available. Popular colors today tend to be neutral, such as Taupe and Olive, but if you want Electric Blue go right ahead!
Did you also know there is more than one type of cloth, too?! Use Simonis cloth which is what the professional play on. Simonis is popular for the tighter weave which won't pill or get fuzzy and allows for a more accurate shot. There's also Championship cloth which is the #1 selling cloth in the world. It's durable and just an all-around great cloth.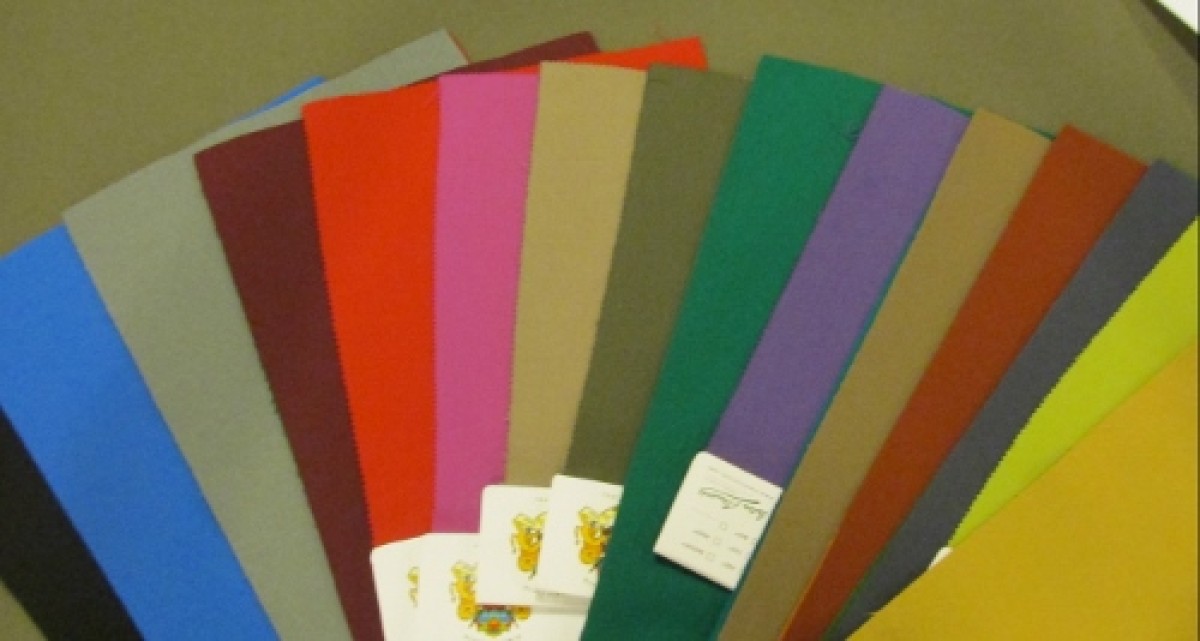 TIP #5 - POCKETS: There are 2 different pocket categories available: Exposed and Enclosed.
Exposed consists of 2 styles, either Shield or Fringe, with color options for both.

Exposed pockets are found on tables made over 120 years ago, as well as, many new tables today.

Enclosed is simply as it states, which is enclosed in the wood frame.This provides for an overall more modern and clean look.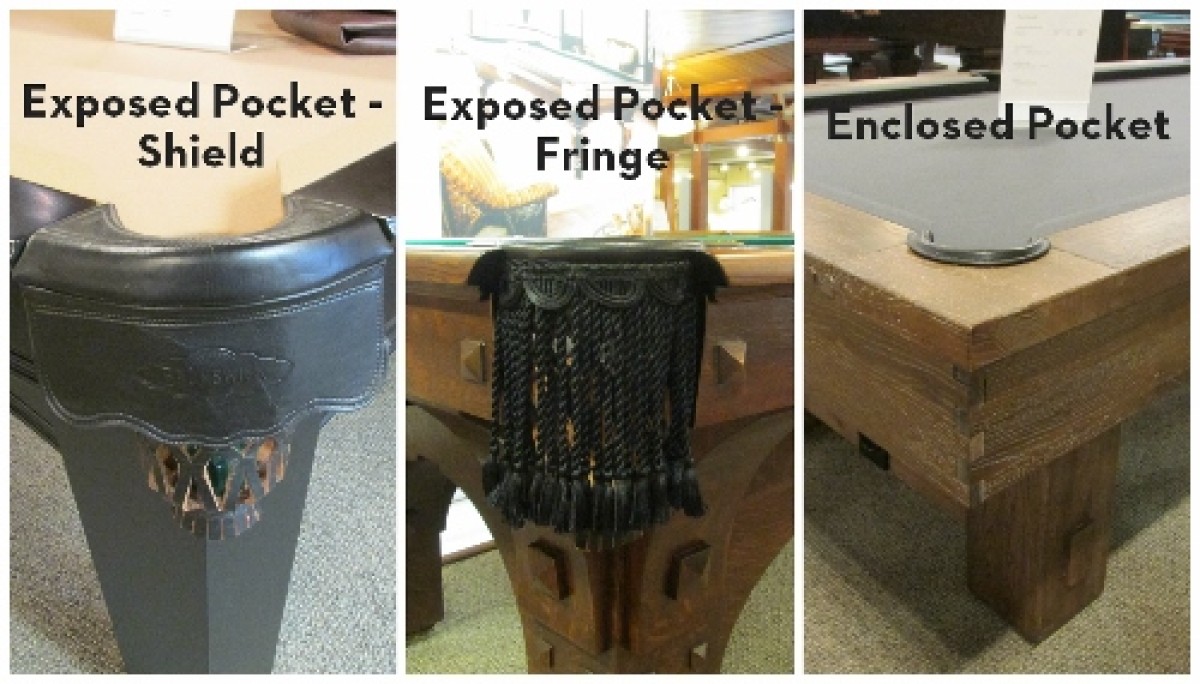 TIP #6 - FRAME STYLE: Many options!
This is the furniture aspect of the table with almost limitless design capabilities. From traditional to contemporary the possibilities are endless. Check out our website for design ideas.
Tables are also available to customize with a variety of stain colors and sometimes even your choice of wood species.
Straight legs, carved and ornate legs, or something in-between, there is a style for everyone!
TIP #7 - DRAWER FEATURE
An added drawer feature is popular to house all your cues, balls, and accessories under the table and out of the way. It's a great way to keep everything organized and clutter free, but with easy access for everyone.
Not every table can be built direct from the factory with a drawer, but Peters Billiards has a new custom drawer available. It's called the "Ultimate Drawer" and can be installed on most new and old tables.
***Refer to the previous post Pool Table Tips Round 1 for basic information on the game, table size, and quality.
***Refer to Pool Table Tips Round 3 to learn more about accessories, "pool school", and installation.
***Refer to Peters Billiards website to view pool table styles and options.

Categories
Sign Up for Emails
Be the first to get info on sales, new items and more.