Customized Comfort Seating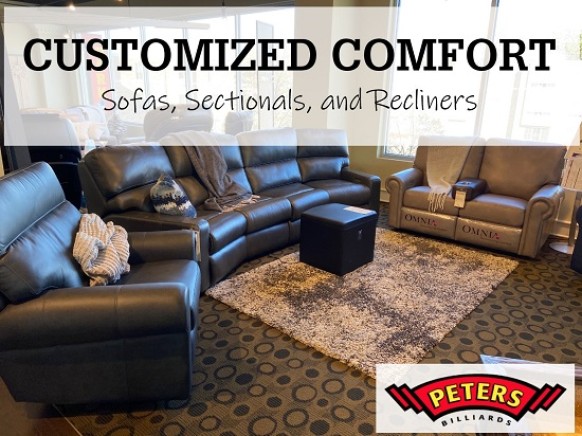 Now that the weather is cooler and daylight hours are shorter, it seems to be movie night every night at my house. Maybe not always a movie, but with all the streaming options there's always something worth watching. And since many events and gatherings have been canceled or postponed, we are spending many of our nights indoors, at home, and relaxing in our favorite spot. Everyone has their own idea on what comfortable seating may be. A favorite spot for my kids to relax is the sectional so they can all gather together with a blanket and popcorn. My husbands favorite spot is the recliner.
At Peters we have a huge variety of comfortable seating options so you can find your favorite. From theater seating and recliners to sofas and sectionals. You can choose the perfect sit, material, and design that fits best for your family and your home. We have many options with motion so you have total control of your comfort. Let's take a look at the choices.
Theater Seating
The trend we are seeing is theater seating is customized comfort with the ability to adjust your headrest, lumbar support and recline to give you complete control. Our newest model on the floor, the Beckett, comes with all of these features with a modern design style. Available in any number of seats, curved or straight, and your choice of leather or fabric.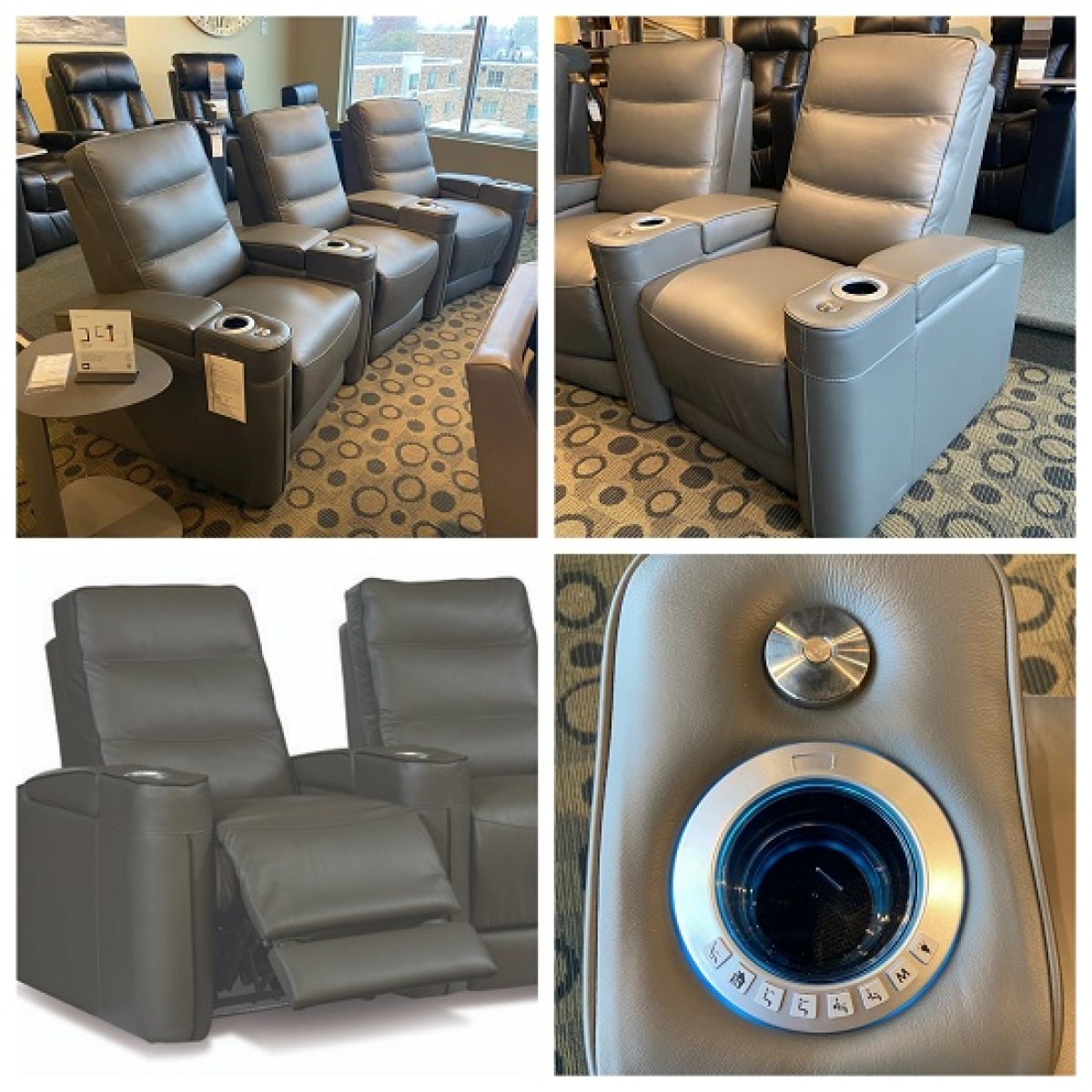 Reclining Sofas and Sectionals
Looking for something that reclines, but not interested in theater seating? An alternative to theater seats is a reclining sofa or sectional. Basically, you can pick which reclining seats you want, i.e. a sofa and chair. From there you can choose the arm style, leg style, leather/fabric and more. Our expert sales staff would be happy to guide you to your ideal design.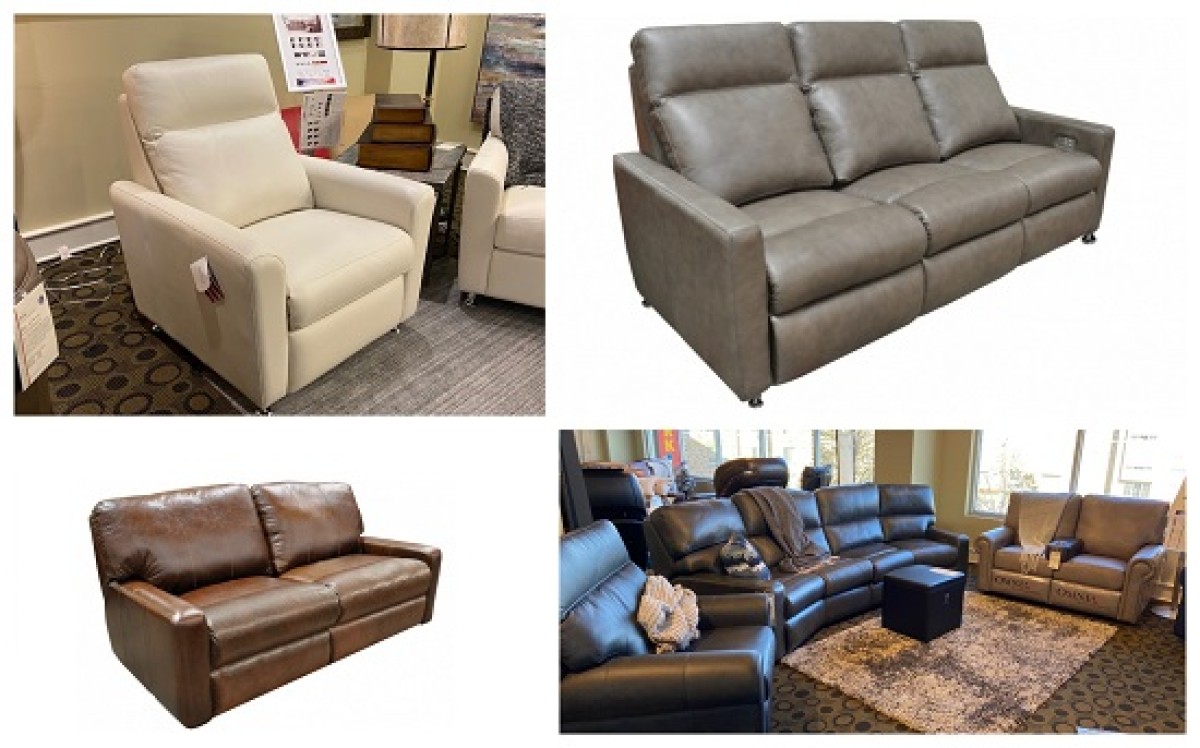 Low Profile with Recline
We are seeing this trend all over the upholstery industry. A low back design provides a sleek look, but with the touch of a button you can bring up the headrest for neck support and recline back with support for your feet. The result is perfect for a relaxing movie watching experience.
The Pergamo by Omnia is Made in the USA and gives you this modern, yet practical look. It's is available in a multitude of layouts, leathers and fabrics.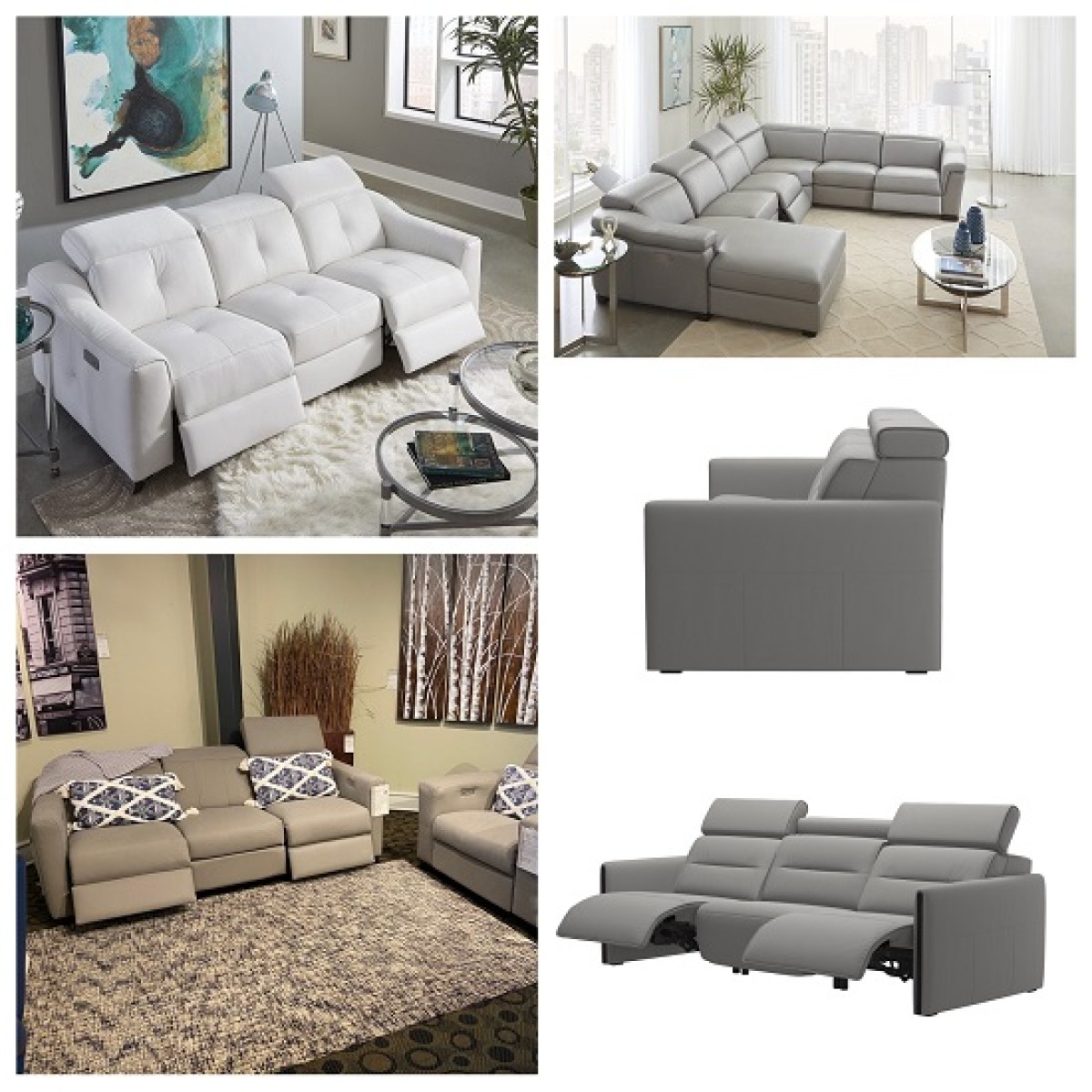 Individual Recliners
Looking for a single customized recliner? Stressless® by Ekornes makes 3 sizes (small, medium, & large) for all of their recliner models. They have a chair design for every body. With features such as the Plus System which adjusts your neck and back support while you recline, Stressless® chairs fit almost like a glove. Once you've narrowed down the best chair for you, you're then able to customize leathers, fabrics, and wood stain.
We also have more tradtional recliners that are available in either power or manual recline. Customized features too add on include: power heardrest, power lumbar, leather or fabric choice, nailhead detailing, and so much more.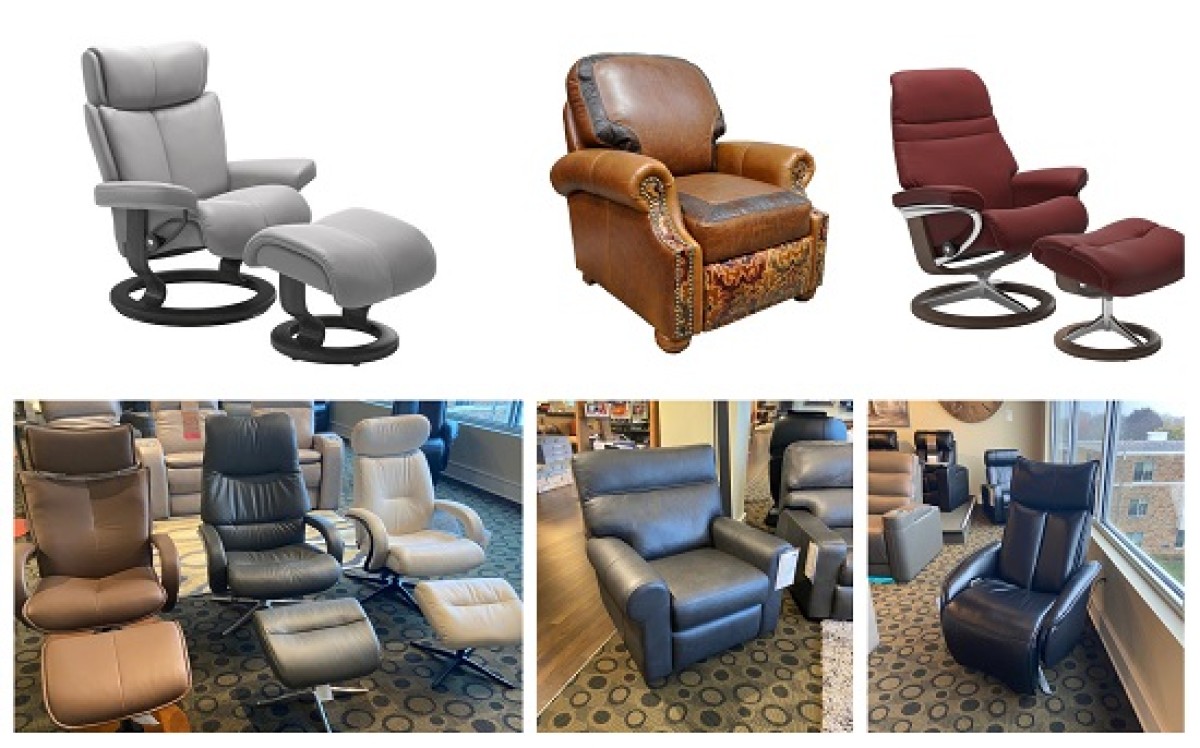 Stationary Sofas, Sectionals, and Chairs
Looking for stationary seating that does not recline? Just about every sofa or sectional we have on display comes without recline. From sleek sofas to the uber comfortable Canyon, we have comfortable seating for every person and every size room.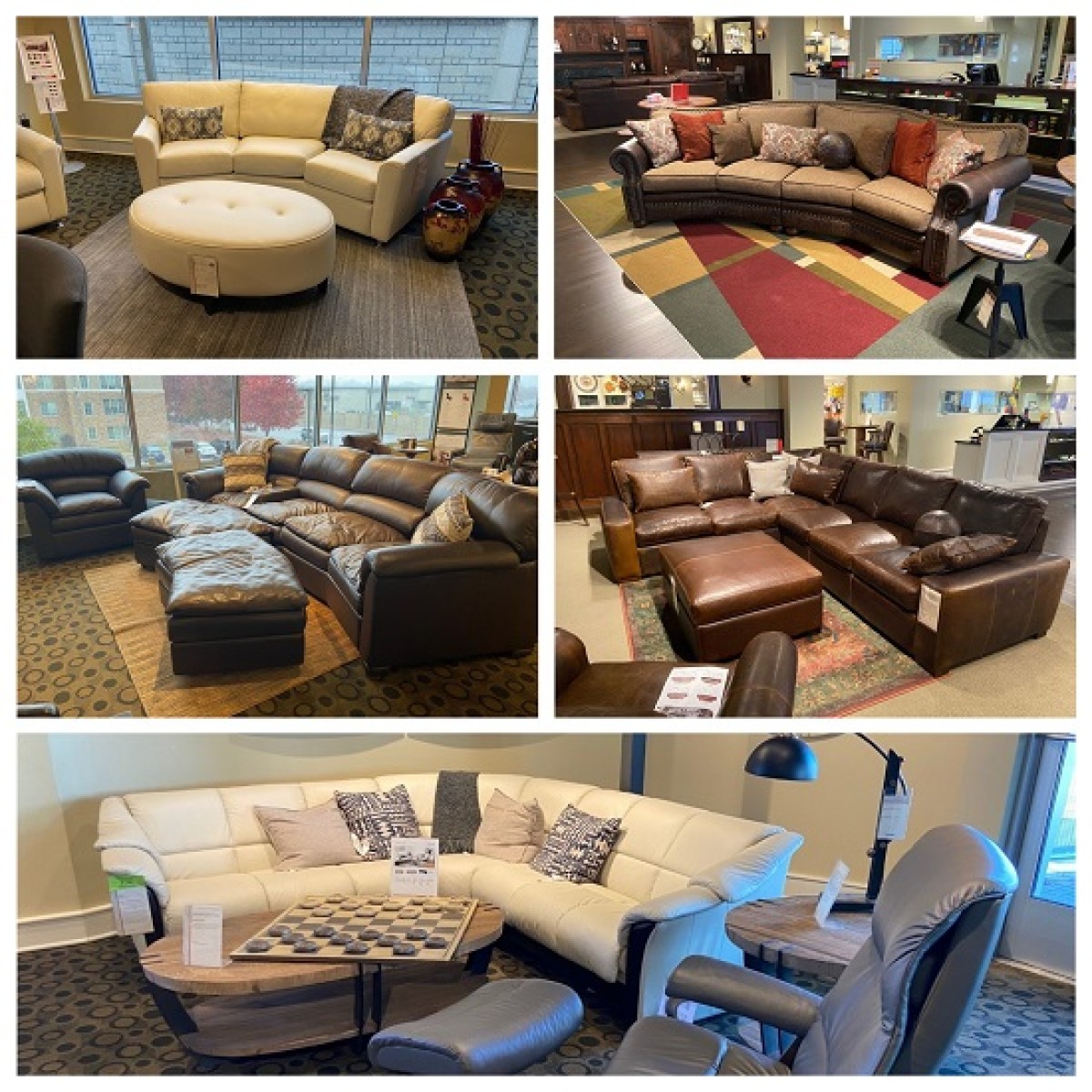 Movie Posters & Artwork
Already have your comfortable seating? Finish off the room with a movie poster or artwork. We have the classics along with top new movies. Posters make for a fun addition to your theater room, lower level family room, game room, garage or kids' room. If movie posters aren't really your thing, we have our two-story showroom with walls covered in artwork in all varieties.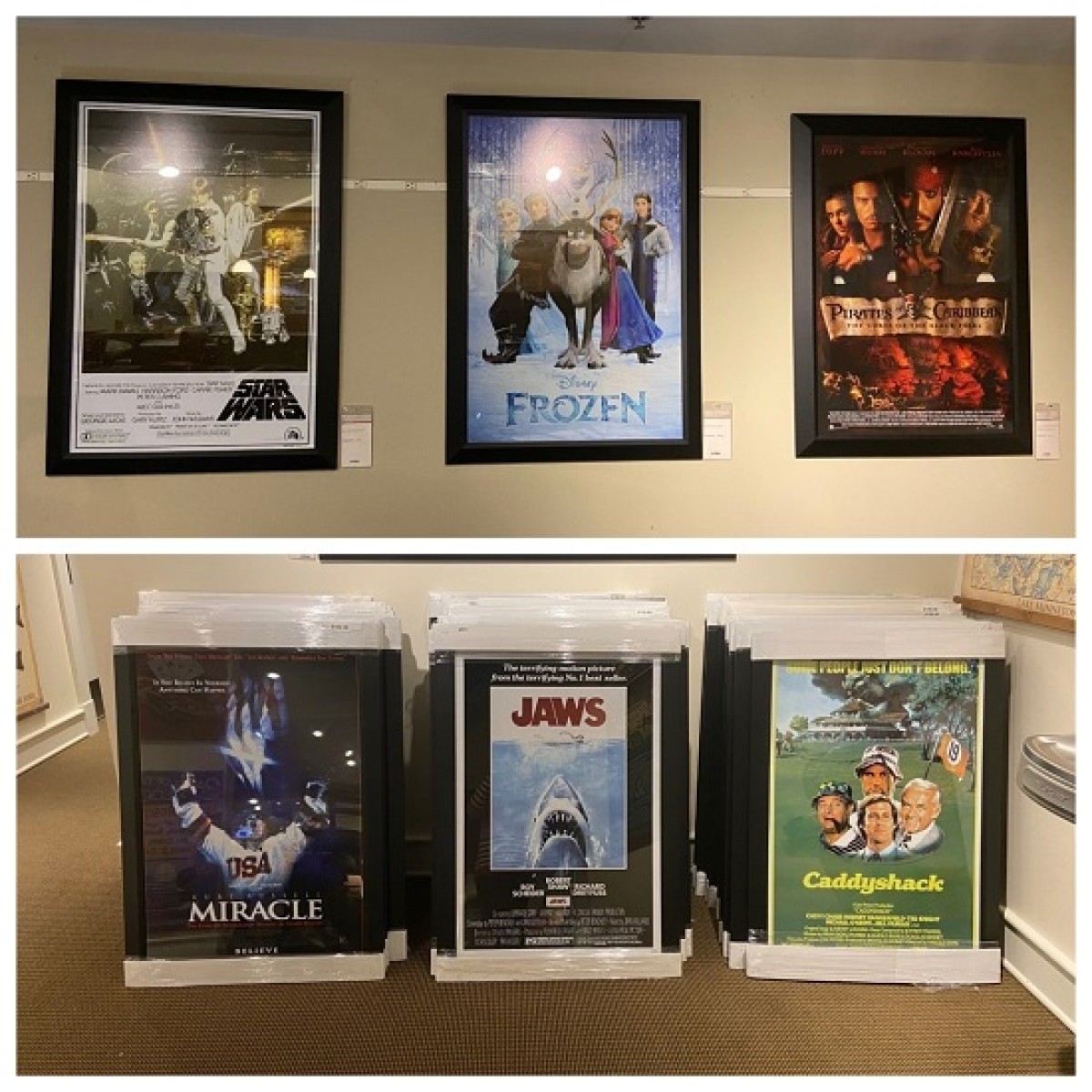 We are open 7 days a week and are taking precautions with social distancing, cleaning, and masks. With over 2 stories and 37,000 square feet of space it's safe to come in and test out all our comfortable seating. Whether you're just getting started or looking for something specific, our expert staff would be happy to show you around all our seating options.
Thank for visiting Entertaining Designs. Stay healthy!
Looking for more cozy seating design inspirations? Check out these past posts.
Vendor Highlight: Omnia Leather Furniture
Relaxation - From Your Head to Your Toes
Categories
Sign Up for Emails
Be the first to get info on sales, new items and more.