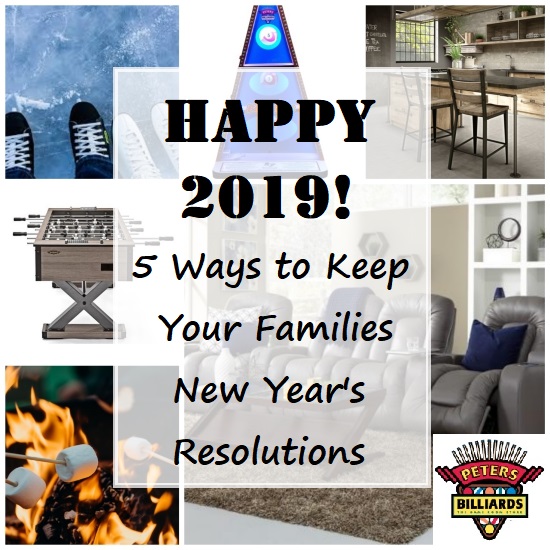 It's the New Year and many of us are trying to stick to our New Year's resolutions. (The key word here is 'trying'.) One of the top 10 most popular New Year's Resolutions, which rings true with me, is to spend more quality time with family and friends. In this day and age when we spend so much time on our phones or feel pressured to get everything on our to-do list done we can sometimes forget to stop and just simply spend time with the ones we love.
Peters Billiards is all about family and here are 5 ways to help keep that New Year's Resolution.
1. Playing a game with your family is a great way to spend time and create lasting memories. It's a fun, relaxing, and no-pressure way to enjoy each other's company. Peters Billiards has so many games in all shapes, sizes and for all age levels that you're sure to find something that fits both your budget and your room.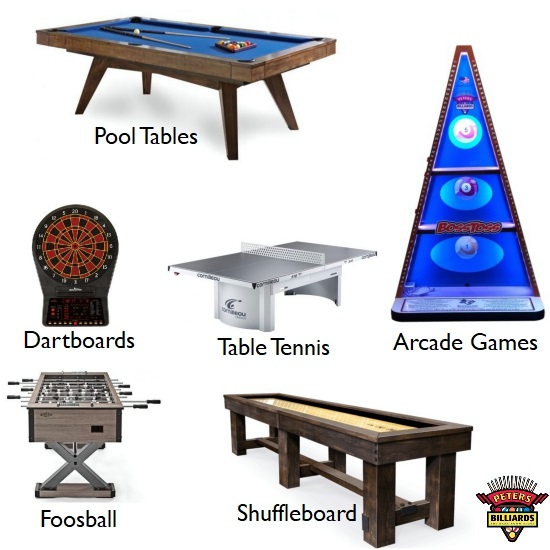 2. How about snuggling up and watching a great movie? Or inviting your close friends over for the super bowl? Investing in a new ultra-comfortable sofa, sectional, or theater seating will ensure your friends and family will want to keep coming back to spend time with you again and again.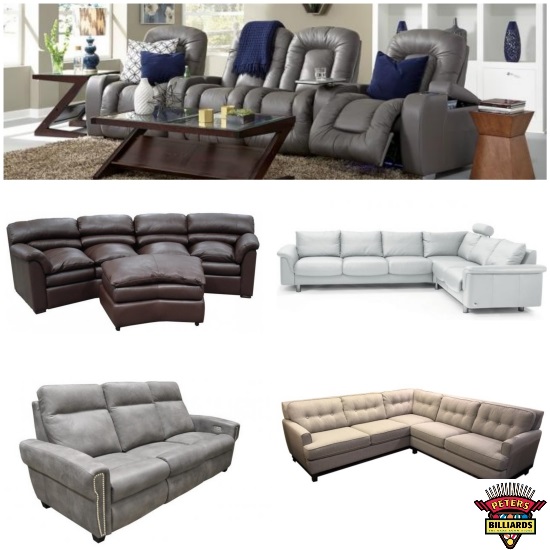 3. Getting outside and enjoying nature together will definitely bring on the fun. My current situation doesn't allow us to do much with snow as we currently have no snow! However, there are plenty of winter activities that would be fun for the whole family that don't require snow. Here are 10 ideas to try with your family:
Bundle up and have a winter bonfire complete with s'mores and hot chocolate.
Explore trails for cross-country skiing, snowshoeing or even snowmobiling.
Try out the great sport of ice fishing.
Go ice skating at a rink or on a frozen lake or pond.
Attend one of the many winter carnival and celebrate winter in Minnesota.
Go downhill skiing or snowboarding at one of the many ski resorts.
Sledding downhill at your local park or visit a ski resort that offers downhill tubbing.
Watch a polar plunge. Or if you're gutsy sign up for one!
Go Golfing! Yep, visit the new Top Golf location and stay toasty in heated bay while working on your golf game. Fun for all ages no matter your experience.
Layer up, find a walking trail, and simply get some fresh air.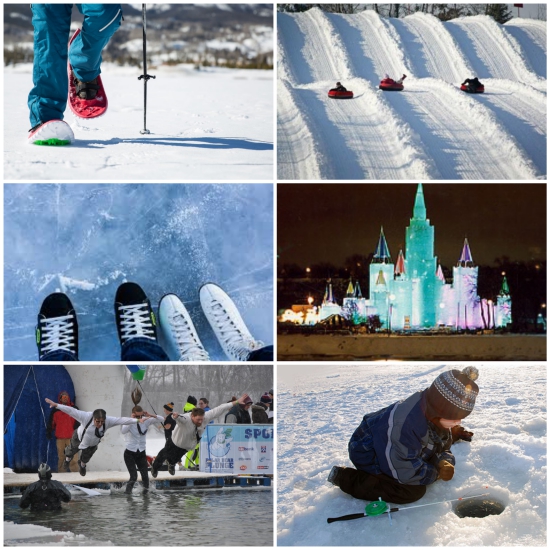 Image Credits: (L-R from the top) 1. REI 2. Buckhill 3. Wander The Map 4. St. Paul Winter Carnival 5. Polar Plunge Rochester, MN 6. Minnestay™
4. Gathering in the kitchen is a favorite thing to do for my family. Our kitchen stools are constantly being used for all different activities by my kids, husband, friends and relatives. It mostly has to do with the fact that our kitchen stools are comfortable, very sturdy, and located in the heart of our home – the kitchen. Eating, crafting, cooking, homework, reading, and laughing all happen sitting in those stools. If you don't have comfortable stools I urge you to find something that works for your family.
If you don't have a counter that can accommodate stools see if a small pub table with one or two stools will fit in your space. I guarantee it will get used daily.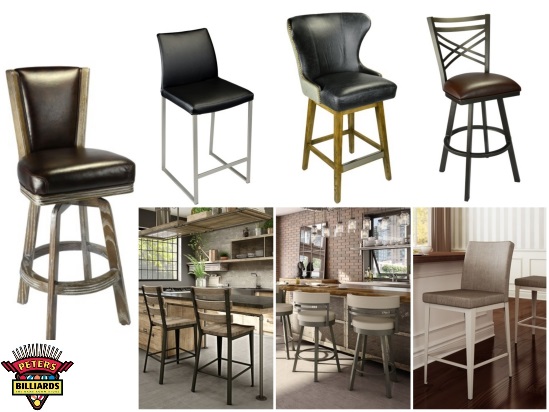 5. Having a bonfire is not something only reserved for warmer weather. It can be done and really enjoyed during the cold months. With everyone huddled close to the fire you can enjoy your favorite warm beverage along with lots of stories and laughs between friends. Put together a big wood burning fire for a large group or opt for a gas burning fire pit that can be easily turned off once you're ready to head back indoors.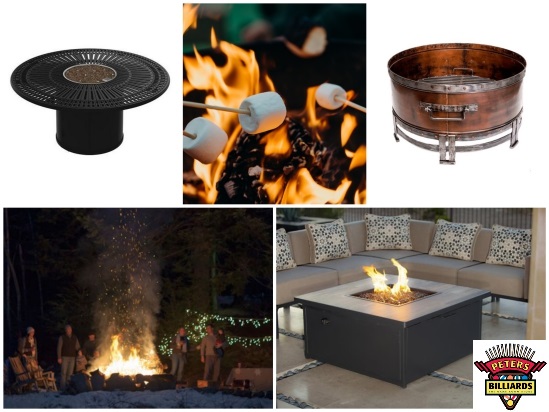 Needing more ideas? Check out our website to view pictures and description of many of the items we have available in-store.
Check out these past posts for even more family game ideas:
A Family That Plays Together, Stays Together
Gift Ideas to Unplug the Family
Pool Table Tips
3 Main Ingredients for the Ultimate Game Room
New Games for Holiday Season
Thanks for visiting Entertaining Designs.
More from Peters Billiards:
Categories
Sign Up for Emails
Be the first to get info on sales, new items and more.