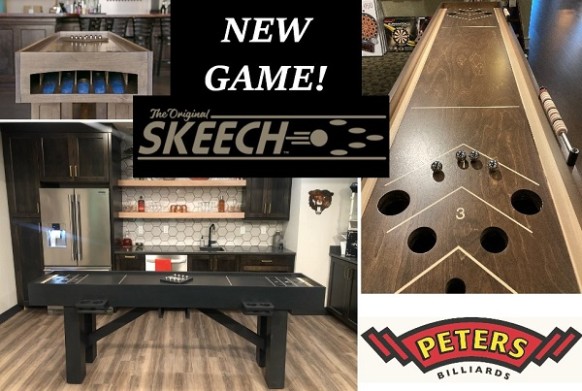 We have a new game in the showroom. SKEECH! An original NEW game for your home. A one-of-a-kind design, beautifully finished in either Jacobean (click here) or Ebony(click here) stain. Simple, yet engaging, the game of Skeech can be played by just about anyone. And there are multiple ways to play this invigorating game! It's a fan favorite of our employees.
Reasons why we love it:
Made in the USA
Multiple games in one
Non-electronic
One on One or Team Play
Easy to Play Game for All Ages
Sleek table design to save space - only measuring 8ft. x 20in.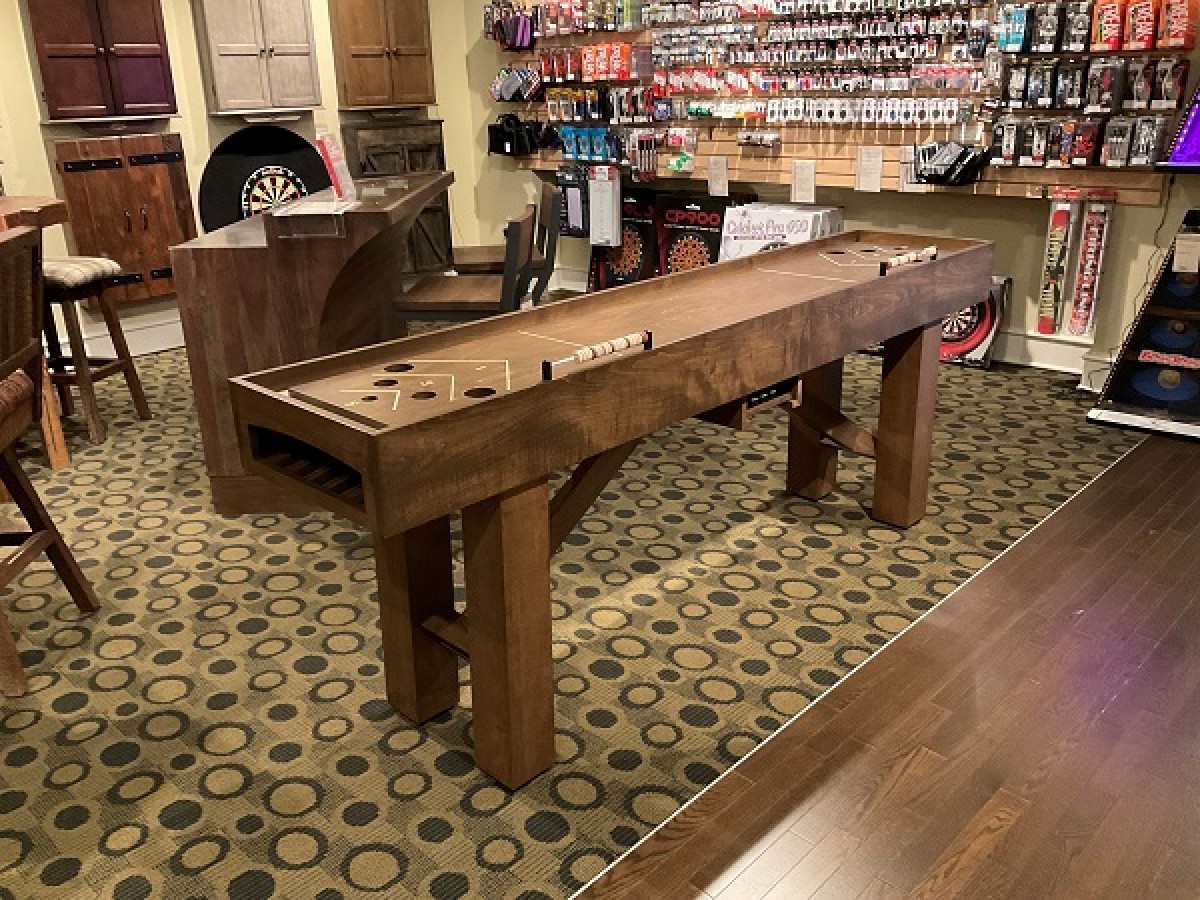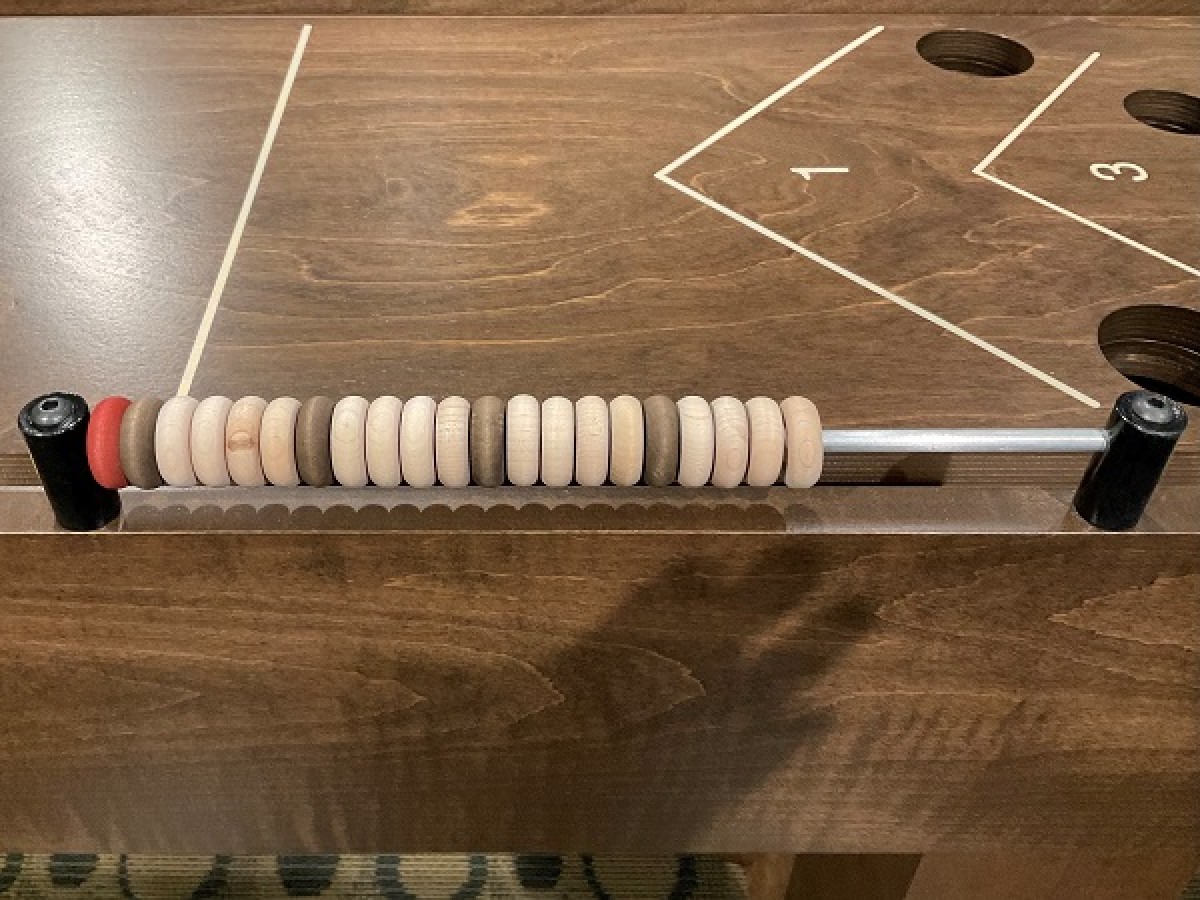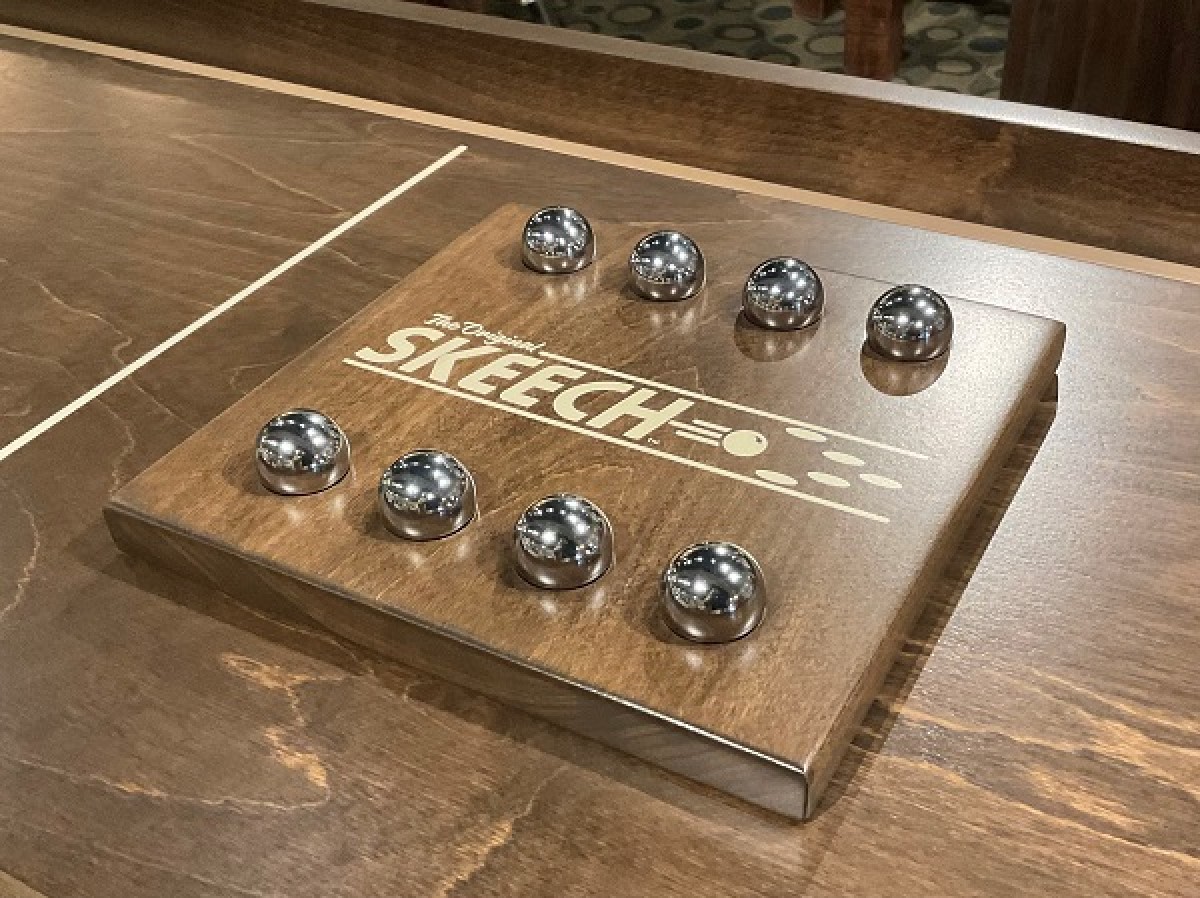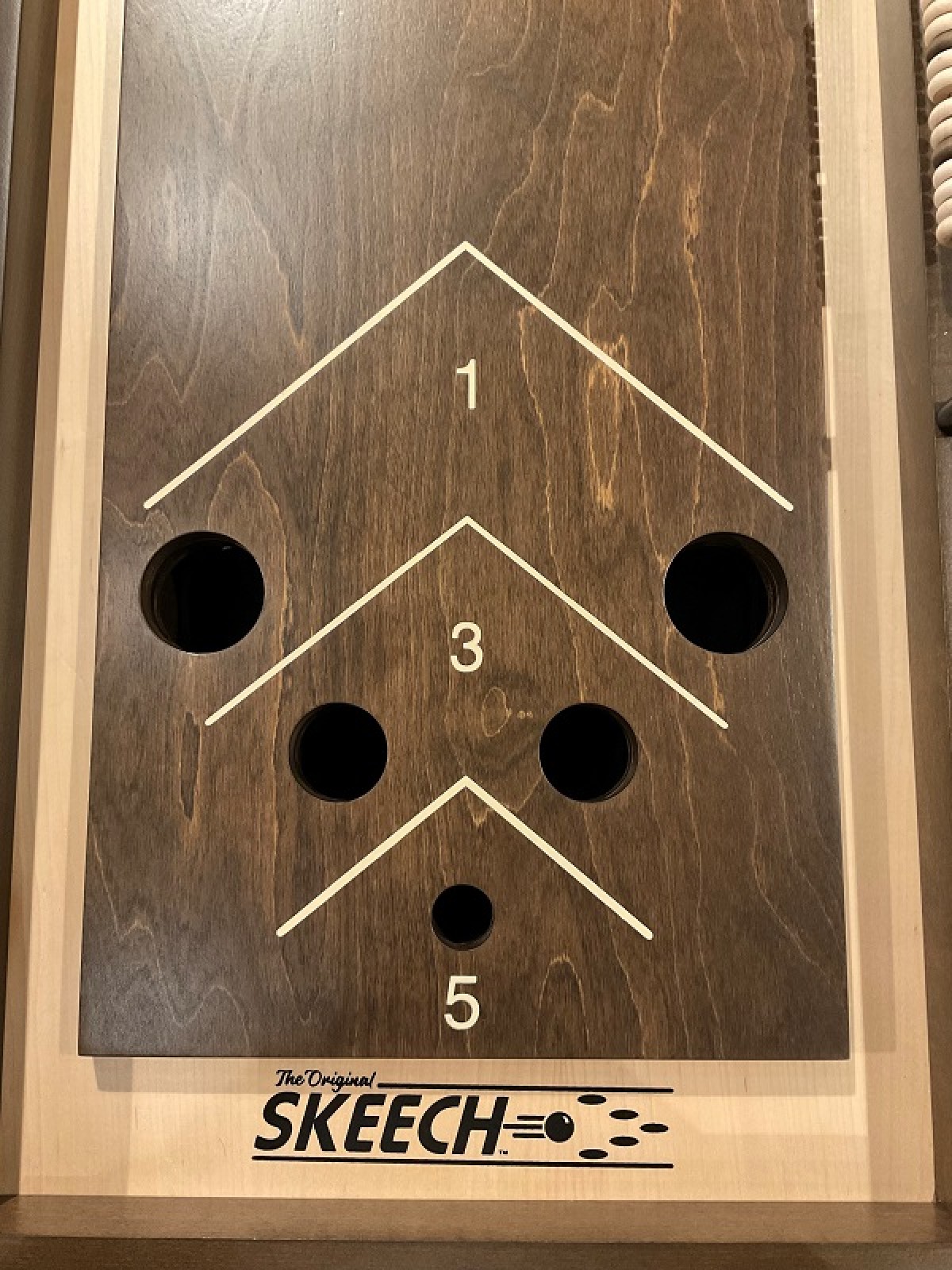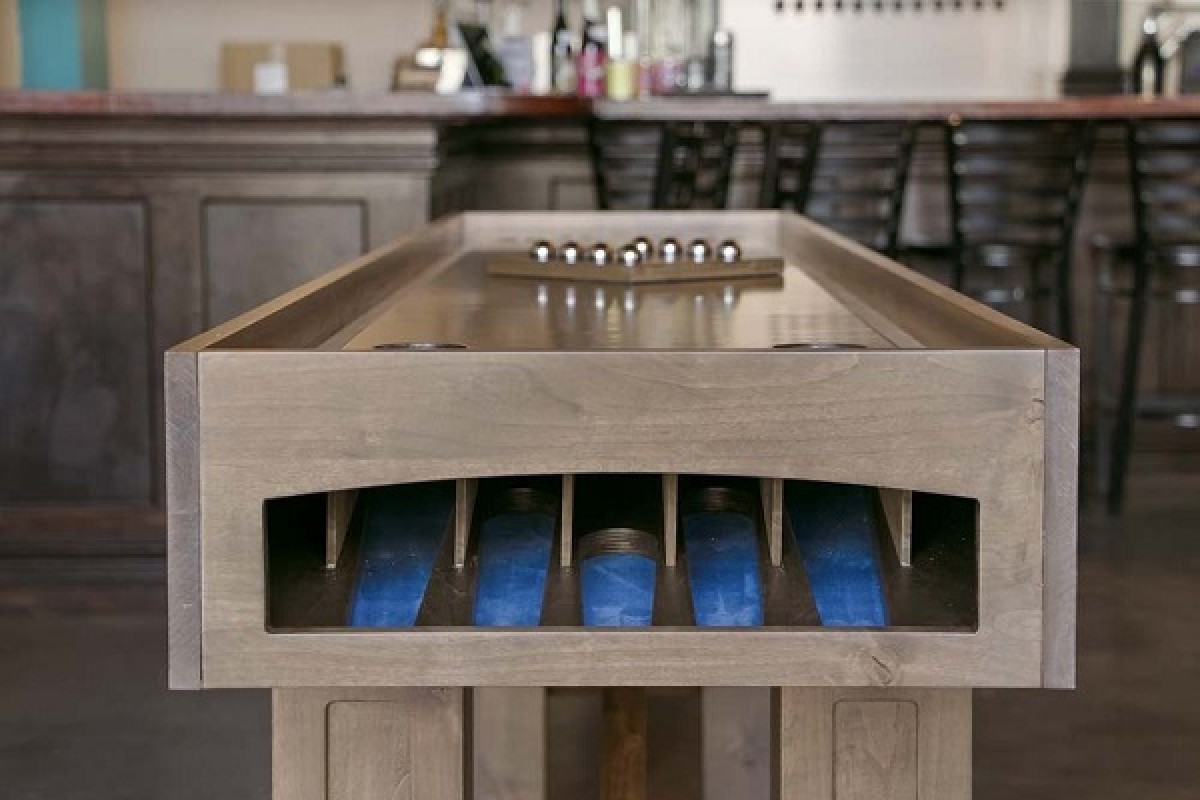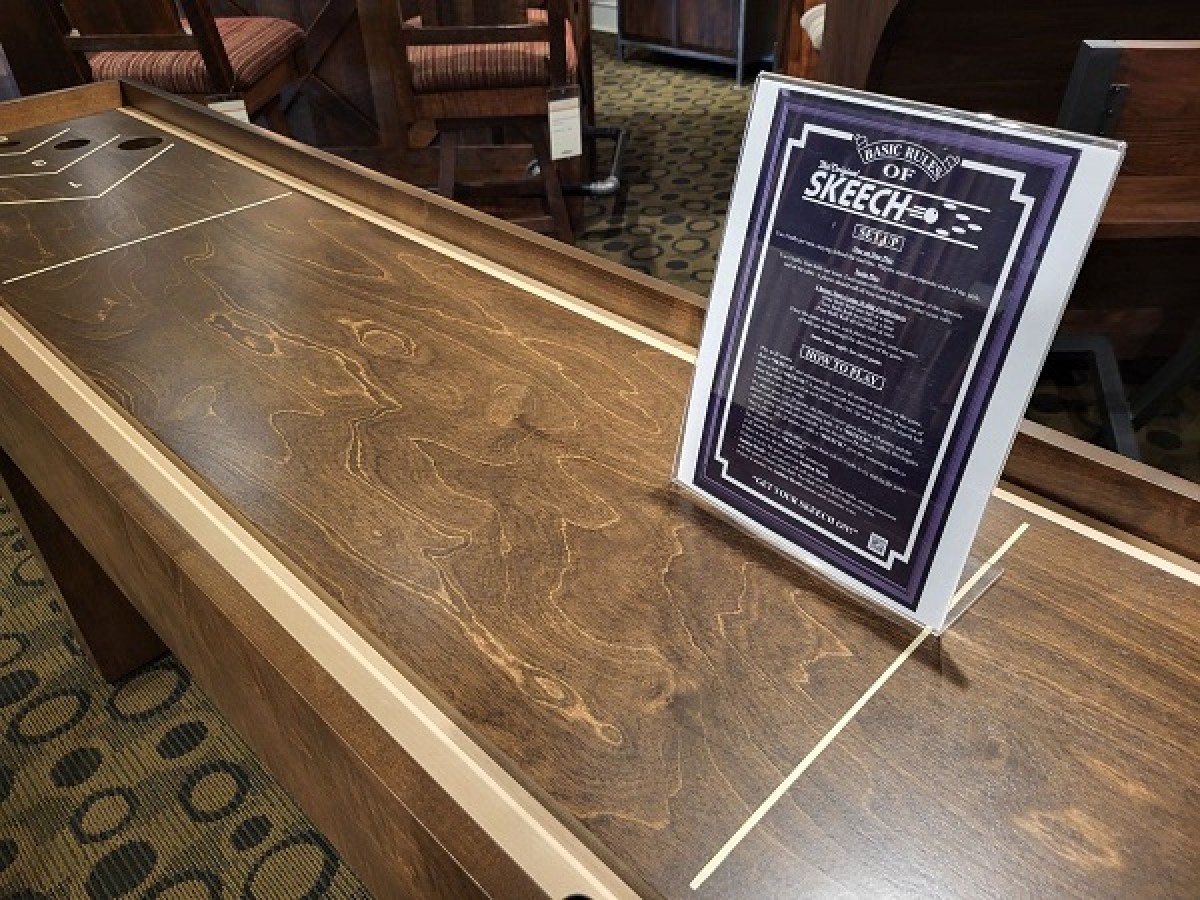 Come on in and play it for yourself!
Thanks for visiting Entertaining Designs.
Shuffleboard: Games for the Family
Big Games for the Holiday Season Part 1
Big Games for the Holiday Season Part 2
Categories
Sign Up for Emails
Be the first to get info on sales, new items and more.